Top 20 Fundraising Tips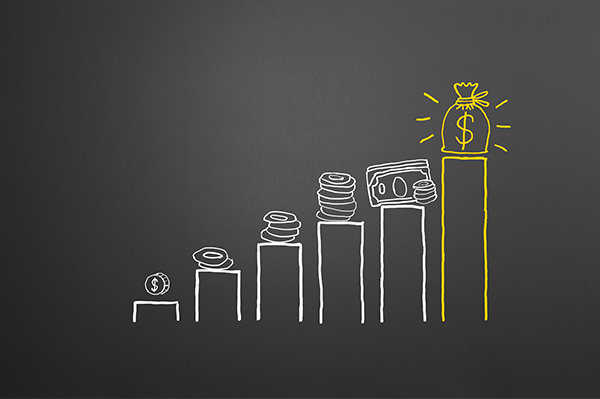 Does your group count on fundraising income to accomplish its mission? At times it can be overwhelming to think about reaching a big goal, but raising money doesn't have to be stressful. You can easily engage your donor community and motivate group members to join your movement and grow your impact with fundraising success.
Maximize your money-making efforts with these top 20 fundraising tips:
Planning
Build on Past Success - Review your group's fundraising history and identify successful campaigns. Add new twists to popular events to honor tradition and create buzz among your supporters.
Campaign Timing - Plan fundraising initiatives around when people typically give, such as during an awareness month related to your cause or the holiday season. Review several years of donation records and note patterns to inform your fundraising strategy.
Know Your Donor - Get to know your donors and identify what motivates them to give. Gather feedback from new and longtime supporters, your board members and community members.
Competitive Research - Look at nonprofits appealing to your target and current donors and assess their brands, marketing strategy and outreach. Brainstorm ideas to stand out with compelling storytelling and unique events.
Appeal to Donors Needs Creatively - This is the fun part! Make giving an enjoyable experience and look for opportunities to get people talking.
---
Sell tickets to a fundraising gala with a sign up. View an Example
---
Events
Intermix Small and Large Fundraisers - Your organization may have a main event such as a gala, but smaller events like online auctions and social media campaigns can also be fun and profitable.
Compete for a Good Cause - Use contests, challenges or competitions to create a social experience, either as part of a larger event or a standalone campaign.
Diversify Sponsorships - Sell large event sponsorships with prime visibility opportunities, but also offer smaller sponsorships to appeal to small and medium businesses.
Mix and Mingle - Interact with potential contributors before, during and after the fundraiser. Send thank you notes to donors after an event or campaign.
Simplify Volunteer Organizing - Recruit and organize volunteers with online sign ups. This makes it easy for supporters to find opportunities that suit their schedule and interests. You can also collect money right on your sign up to accept donations and sell fundraising items like gift baskets or t-shirts.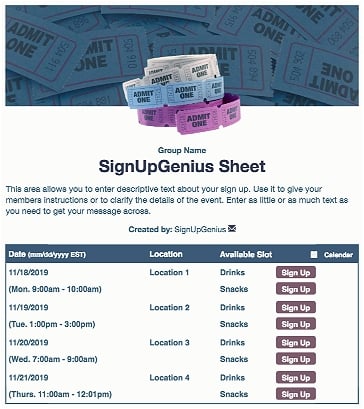 Communication
Show Donor Impact - Show your donors exactly how their donation makes a difference. Consider creating an annual report to display photos and videos to share compelling success stories and include a link to donate.
Get Specific - State clear financial goals and detail how you will make an impact for your cause. Send updates and explain how funds are used.
Diversify Outreach - Use social media, email, and regular mail to vary the way you reach people. Keep messages consistent across all channels to ensure your mission and call to action resonate.
Social Shout Outs - Mention stand out supporters (volunteers and donors) on social media outlets (with permission).
Shop for a Cause - Invite people to donate by contributing specific items needed by your organization. By creating an online wish list, people can help meet critical needs instead of donating cash.
---
Coordinate raffle basket donations with a sign up. View an Example
---
Track Fundraising Results
Assess Volunteer Needs - Determine the number of volunteers that each event requires and use a sign up to track volunteer hours.
Cultivate Donor Loyalty - Identify repeat givers, how often they contribute and their gifts. Develop outreach plans to keep longtime donors engaged and grow relationships with new donors.
Reporting - Create custom reports using SignUpGenius to measure the effectiveness of your communication.
Highs and Lows - Pinpoint your best and worst-performing events every year. Collect feedback from attendees to determine the keys to your successful events.
Fail Fast - If something didn't work, move on and note learnings that can benefit the next event.
Your fundraising group can boost money-making potential by incorporating these ideas to grow your budget and your overall impact.