45 Socially Distant Service Project Ideas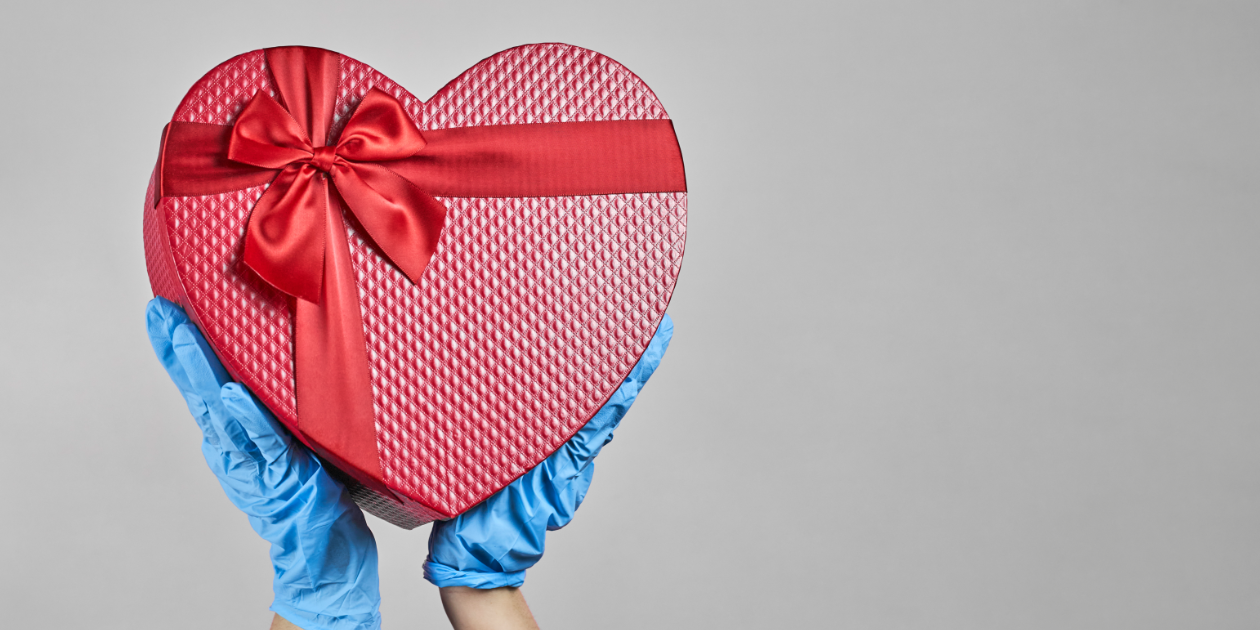 Whether it's dropping off gifts to people in your neighborhood, setting up virtual visits to an elderly home, or clearing trash from a nearby creek, a service project is an excellent way to bring about change on a small, intimate level during an uncertain time of social distancing.
Before grabbing a mask and gloves, make sure that your project has a specific focus. And check to make sure these ideas comply with your area's current regulations in response to COVID-19. Here are some ideas to help get the project started.
Neighborhood Enhancement
Help people paint and repair anything that needs fixing on the outside of their homes.
Volunteer to clean up trash around a neighborhood.
Create a mural that depicts community values.
Plant a community garden.
When fall comes around, distribute leaf bags and offer to assist neighbors with raking their yards.
Campaign for additional lighting along poorly lit streets.
Set up a group on Facebook or Nextdoor for families in your neighborhood to share resources they've used to help kids learn, local areas to walk to as a family, and so on.
Coordinate virtual reader time slots with a sign up. View an Example
Small Businesses
Set up an online art exhibit to display and sell work from local artists.
Create a meal sign up where local restaurants can sign up to provide food to healthcare staff, and gather donations on the same sign up to fund the meals.
Buy gift cards from local restaurants or service companies and give to those in need.
Purchase gifts from small businesses in your community and see if they will deliver to friends for birthdays, milestones or just because you miss them.
Look into purchasing things you would normally pick up from the grocery store (soap, candles, miscellaneous house items) from online Etsy businesses.
Buy groceries from local farmers. Some farmers markets are still open in a socially distant manner, and there might be an option to order local produce for delivery.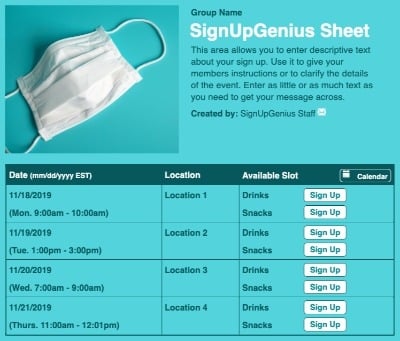 Special Needs
Set up a buddy system with the special needs program at your school and ask the program how you can connect with them virtually or by dropping off gifts.
Raise money to purchase Braille books, large print books or other needed materials for kids who may not have them at home.
Build a ramp for a person in a wheelchair to make their house more accessible.
Volunteer to regularly read books or newspapers over the phone to those who are visually impaired.
Create a pamphlet that includes helpful tips concerning the respect of and interaction with people who have special needs.
Senior Citizens
Adopt a "grandfriend." Write them letters, call them, and send goodies to their residence.
Create a "shop squad" through a sign up to individually pick up groceries and medicine for elderly people in your community.
Deliver doorstep meals to homebound individuals.
Gather family and friends and organize a summer songfest or plan to perform outside the windows of a nursing home.
Provide your local nursing home or library with more large-print books.
Call up elderly people who live alone to check if they need anything.
Volunteer to do general home maintenance for a senior citizen.
Coordinate a meal delivery schedule for folks with a sign up. View an Example
Homeless and/or Hungry
Send birthday party decorations and gifts for children who are homeless at a local shelter.
Organize a free, public nutrition awareness social media campaign.
Gather combs, toothbrushes, shampoo, razors, etc. to make "I Care" kits for people who are homeless.
Donate art supplies to the local shelter.
Offer to repair or alter clothes for people who are homeless.
Campaign to create a nursery or daycare in your local shelter — or help maintain an existing one.
Animals
Gather newspapers and give to a local animal shelter to line their floors.
Learn about raising and training a pet to give to a person with disabilities and consider whether it is an option for you and your family.
Start a Chow Drive for the community to donate food and toys to a local shelter. You can organize with a sign up, and ask people to leave their items on doorsteps for you to pick up.
Offer dog-walking services to those who can't give their pets the proper amount of exercise.
Adopt a pet! Or, if this is not an option, volunteer to become a temporary foster parent for a pet in the pound.
Coordinate AA meetings (and link directly to a Zoom meeting) with a sign up. View an Example
Environment
Clean up trash from a local outdoor space.
Organize a hike or nature walk (if you're able to in your area) and bring bags to collect trash along the trails.
Have fun with creating homemade paper out of used paper with friends. (It's easy, fun, and green!)
Grow your own vegetables, fruits and herbs in an organic garden, and encourage others to do the same. Try a neighborhood swap (by way of front porch pick up) where people can trade their produce bounty.
Choose a family "energy watchdog" to shut off lights, television, and dripping sinks when not in use.
Switch your current Internet home page to an energy-saving one, such as Google's "Blackle", and turn down the computer screen brightness level as well. (It's unhealthy for both the environment and your eyes.)
Create a children's nature garden. Create a path, label plants and trees, and schedule guided tours.
Purchase recycled products as opposed to plastic or generic ones.
When buying food or drinks of any kind, it is better to stick to a large jug or tub as opposed to a collection of individually packaged goods.
As you put on that mask, keep in mind that SignUpGenius is an invaluable tool that can be used to organize events of any sort. We appreciate your efforts to change the world, one step at a time!