50 Silent Auction Tips and Theme Ideas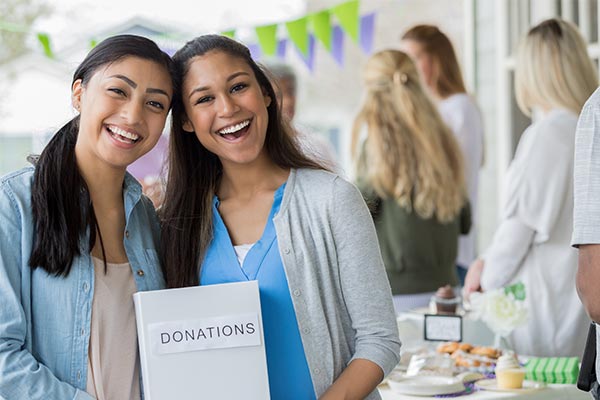 Silent auctions are a popular way to raise money to help a nonprofit, pay for new sports equipment for the team or support people in your church. Here are 50 silent auction tips and theme ideas to help you get the most bang for your buck.
Getting Started
Form a Committee - Make sure the people in this group are organized and outspoken. They'll need to ask for donations from friends, coworkers, people who are passionate about your cause and in some cases, random business owners.
Getting the Goods - Make a list of places to solicit for donations. (Consider restaurants, museums, boutiques, hotels, amusement parks, golf courses, jewelers, salons and spas and sports teams.) Feel free to offer suggestions to the businesses you solicit about what items or packages may work best for your crowd.
What's It All About? - Create a document that has information about your cause (or organization) and your event that volunteers can give to potential donors.
Get (and Stay) Organized - Assign one person (or small group) to be responsible for rounding up the actual gift certificates or items for auction and keep an ongoing list of all the items you're expecting. This spreadsheet should include the item, who solicited it, donor name and organization contact info, when it's ready for pickup (and when it's been picked up), item value and suggested starting bid.
Bidding - Consider using a platform that lets attendees bid online before and during the event or one that uses cell phones. Make it as easy as possible for your guests. Genius Tip: Create an online sign up where people can directly bid on items.
Volunteers - Have a group of volunteers ready to go for the night of the event. They can help arrange items and keep an eye on bid sheets. (You may choose to organize auction items by category or value.)
Checking Out - Set up a table for checkout at the end of the event and have runners available to grab the items for people once they are paid for.
Spread the Word - If you don't plan to have all items for sale online ahead of time, use social media to promote them to get more people to your event and get people thinking ahead of time about what they may want to buy.
Reminders - During your event, make sure your emcee/host/DJ is regularly reminding people to visit the auction, highlighting different items during each announcement.
Deadline - Set a time that the auction will close and make sure attendees are aware!
---
Collect items for a youth group silent auction fundraiser with a sign up. SAMPLE
---
Other Ways to Raise Money
Targeted Donations - Not everyone will find something at the auction, so offer other ways for them to give a suggested donation that handles the cost of a specific item donated to your cause. Tell donors $150 gets a child a uniform or $50 buys them textbooks.
Wine Pull - Ask organizers to donate a bottle of wine. Once you have at least 20, you can offer guests a wine pull. They can pay a set amount (usually around $20) for the chance to pull a bottle of wine. Make sure some of the bottles are worth a range of money. (There should be at least a few expensive bottles up for grabs.)
Restaurant Gift Certificate Pull - Same as above, these are both great ways to bring in extra money from people who may not be able to afford the bigger ticket items.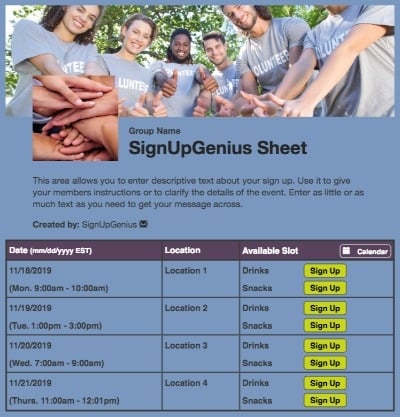 Unique Experiences
Wine Tasting - Find a wine shop willing to host a wine tasting for 20 people. Package with a few bottles of wine. (Total Wine is a national chain that offers this.)
TV Appearance - Check with your local tv station to see if they're willing to let you auction off a "guest appearance" on their morning show.
Football Fans - Offer great seats to a NFL game — and include sideline passes.
Lunch and Learn - Auction off lunch with the CEO of a big company in your area or a local celebrity.
NASCAR Experience - Auction off NASCAR tickets and include an opportunity for the buyer to be on "pit row."
In the Kitchen - People will love the chance to cook with a popular chef at his or her restaurant — and eat the meal together once it is ready!
Personal Chef - Hire a chef to cook for 8-10 people in your home. Include the groceries and wine (and you may even want to throw in a cleaning service).
Beach Bundle - Along with a weekend stay at a beach resort, include a festive beach bag and a fun towel.
Romantic Getaway - Find a local bed and breakfast to donate a one-night stay and include dinner that night at a nearby restaurant.
Day on the Green - Combine a golf lesson or day on the links with a 6-pack of a locally brewed beer and a nice golf shirt.
---
Use an online sign up to coordinate silent auction bidding. SAMPLE
---
Bundles
Ladies Who Lunch - Include a gift certificate to an upscale restaurant, a designer purse and a nice piece of jewelry.
On the Hunt - Package a boating or hunting trip together with a Yeti cooler and other outdoor gear.
Products and Services
Watch It - Keep everyone punctual by offering his and her watches from your local jeweler.
Grill Master - Find a local company willing to donate all the best grilling tools. Include a gift certificate for Omaha Steaks (or something similar).
In the Garden - Gather a collection of gardening tools, seed packets and watering cans for all of the garden lovers.
Sports Memorabilia - Choose a local team everyone loves, or a popular national team with a strong following. (Bonus if the signed jersey or helmet comes with tickets to a game!)
Blow Tab - Blow dry bars are all the rage for busy women who don't want to spend time getting their hair "just so." Offer a blow tab, a gift certificate for 6 (or more) blowouts, and include some of the best hair products sold at that salon.
Active Fashion - Pair high fashion exercise gear with a pass to a popular local gym or yoga studio.
Work It Out - Combine a personal trainer visit with a Fitbit or other fitness tracker and include a gift certificate to the local juice bar.
White Out - Find a dentist willing to donate teeth whitening services. Jazz up the item by packaging it with brightly colored toothbrushes, dental floss and toothpaste.
Dog Gone It - Let people pamper their pet by including a day at doggie daycare, a grooming session and a pet portrait all in one great bundle.
Kids' Stuff
DIY for Kids - Get artsy with a gift certificate to a craft store and bundle it in a festive basket with crayons, scissors and beads to keep the kids busy for hours.
Party On! - Throw a party by including one gift certificate to an activity center, another for cupcakes and another to a party supply store.
Cooking with Kids - Offer a cooking class for the young ones and make sure to include a cute apron and a recipe book. If you really want to jazz it up, throw in some fun cooking utensils.
Kids Meals - Make mom happy by grabbing gift cards to a handful of restaurants known for their yummy kid menus.
---
Recruit a silent auction committee with a sign up. SAMPLE
---
Out on the Town
Date Night - Offer a gift certificate for dinner and drinks at the hot new restaurant or bar in town and include a one-night stay at a nearby hotel.
Theatre Buffs - Grab two tickets to a popular upcoming show at the theatre in town and include a gift certificate to the restaurant down the block.
Movie Night - Include a batch of certificates for free showings at the movies along with popcorn, drinks and candy to make sure everyone is happy.
Boutique Blow Out - Invite a group of friends for a special night out at popular local boutique. Each attendee gets a discount on anything in the store. Wine and little bites are included as well.
Paint and Sip - Offer a party at the local paint and sip studio and include several bottles of wine for the winner to enjoy.
Chocoholics Unite - Lots of chocolate shops offer classes for making the good stuff. In addition to a gift certificate for the experience, fill this basket with lots of fun chocolate goodies.
Spa Day - Include a bathrobe and slippers to really sell this basket, along with a massage, facial and other services at your most popular local spa.
Eat All Day - Include gift certificates for breakfast at one place, lunch at another and dinner at a third.
No Lunchbox Week - Include gift certificates for five lunch hot spots that can deliver to someone's office. That's one whole week where you don't have to make lunch!
Brewery Tour - Include gift certificates to 3-5 local breweries and include their beer in your basket.
Wine Around the World - Gather bottles from different countries and package together.
Wheels Up - In addition to a gift certificate to use toward purchasing an airline ticket, including a fun passport case, attractive luggage tags and a neck pillow in your bundle.
These events can bring in a lot of money with just a little heavy-lifting — as long as you stay creative and organized.
Michelle Boudin is an investigative reporter for WCNC TV and a freelance writer.