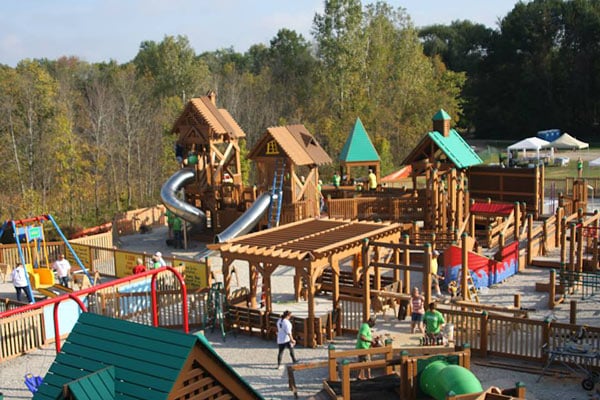 Building an all-inclusive playground in Franklin, Wisconsin, was a journey for Kayla's Krew. When 8-year-old Kayla Runte succumbed to complications from cerebral palsy in 2012, friends and family decided to launch the charity and build a playground she could have enjoyed as a tribute to her life. 
It took years of fundraising — truly accessible playgrounds can run more than a million dollars — and squabbles among local elected officials over location before Kayla's Playground was completed in fall 2015. Persistence paid off and the result is a large playground with a swing children in wheel chairs can access, soft padding, ramps and other features that comply with the Americans with Disabilities Act.  
"It has been simply amazing to see kids playing on the playground. The weekend of the ribbon cutting the line was five-deep for kids waiting to get on the Liberty Swing (our wheelchair accessible swing)," says Volunteer Coordinator Darla Miller, who used SignUpGenius to coordinate fundraisers and the playground build. "This has created such a bright spot for people with challenges.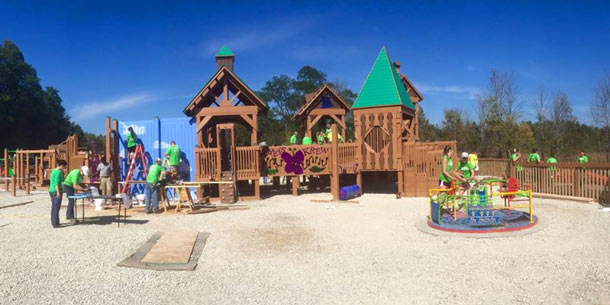 They can finally go to a playground with their friends and play right alongside them." 
In all, Kayla's Krew raised about $250,000. Local government is also footing part of the playground's cost. "We have had fundraisers where we've only needed a handful of volunteers to building our playground that required the help of over 2,000 volunteers," Miller says.  
SignUpGenius tools helped make all that coordinating simple. "I don't always want or need to send an email to everyone so being able to target the recipients is very helpful. It is also easy for our volunteers to forward the sign up to family and friends to allow them to sign up for convenient times," Miller says.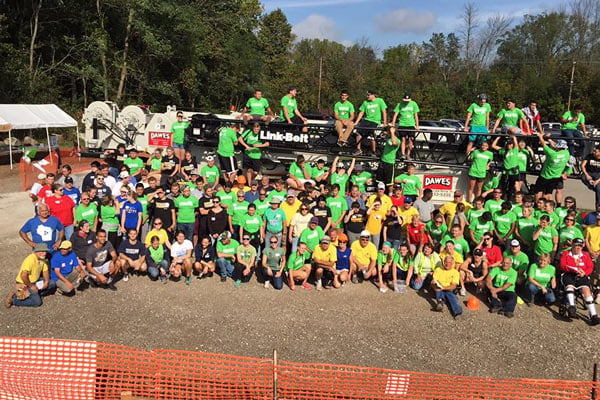 SignUpGenius Pro's capabilities in particular helped Miller because she was able to add attachments to emails, which was important during the build for sending information about parking, site rules and liability waivers. "This was a lifesaver because I didn't have to try to recreate my mailing list someplace else. Our build was done in two phases, so I could target those people signed up for specific dates and get all the information out to them in a professional-looking email." 
Thanks to Kayla's Krew for bringing a great new resource to their community. It's another example of how SignUpGenius users are truly changing the world. That's genius!