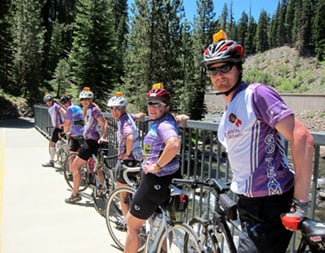 The Team In Training programs for the Leukemia and Lymphoma Society take the impact of teamwork to the next level. In exchange for training and support, athletes in the program commit to raise money towards finding cures for blood cancers like leukemia, lymphoma and myeloma. Added benefits include fun team building activities, new friendships, good health and the reward of reaching amazing accomplishments.
Art Saffran has been involved with Team In Training in Madison, WI for over 8 years, and has been coaching groups since 2007. Saffran started out as a marathon coach and now is also a cycling coach helping others train for century rides. He offers training and support to his program participants and each participant agrees to raise at least a minimum amount for blood cancer research during the training season.
Over the years, Saffran often found that a lot of his volunteer efforts felt wasted on administrative work. "In past years, I sent emails and tracked responses in a spreadsheet. This was time-consuming, error-prone, and frustrating," he says.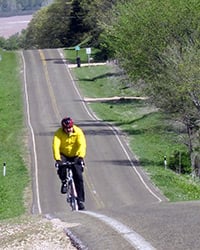 Saffran first heard about SignUpGenius in 2011 from a Team In Training teammate who was using the site to plan an event. He couldn't wait to try out the site and see how it worked for his group. "SignUpGenius has made organizing and coordinating our team's training season so much more efficient than before. I simply take the training calendar and create sign up events. It makes it easy to publish our entire training event calendar in one single, accessible place. It removes the administrative burden of tracking and reporting RSVP's. It reduces errors. It encourages participation because everyone can see who else is signed up," says Saffran. "I can focus on coaching instead of organizing. I simply cannot imagine coordinating the team training without SignUpGenius."
SignUpGenius has been a big hit with the Team In Training crew, too. Saffran notes, "People love it. Once they use it with our team, they start using it for other events in their lives. Plus, volunteers on our team have used it to coordinate potlucks and team celebrations during the season."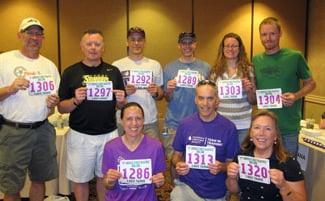 Saffran mentions, "Participants send fundraising letters and e-mails to friends, relatives, acquaintances, and business/work colleagues asking for donations in support of their fundraising efforts. In addition, team members often hold fundraising events. These events range from wine tastings to Superbowl parties and more. We have had participants sponsor date auctions where eligible bachelors are auctioned to the highest bidders for a date night. Those are lots of fun!" With the ability to accept payments on their sign ups now, groups can avoid even more of the administrative work of fundraisers.
Along with Team in Training, Saffran serves as a Race Volunteer Coordinator for Safe Harbor Dane County's annual fun run. Safe Harbor is a local organization that helps child abuse victims, and the annual race raises $20 thousand each year to support their center. "Using SignUpGenius.com this year made everything simple. From sending out recruiting emails to having volunteers self-sign up for assignments, SignUpGenius made this onerous task fast and simple. I could track the progress of sign ups and send out reminder recruitment emails. The system sent out automatic reminders [to those who signed up], too. And, on race day, I had a nice list of volunteers that we could use for check in and position assignment," Saffran says. "SignUpGenius simplified the hard work of coordination and allowed the race organizers to focus on the important things. This directly impacts the quality of the event and helps make it more successful as a fundraiser for this important community supported organization."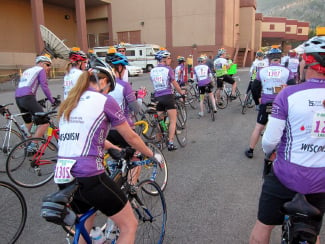 Saffran's advice to a SignUpGenius newbie? He says, "Watch the how-to video on the home page to get an overview of how to create your first Sign Up. Write down all the items you want to schedule for your event and then get started. You can preview and revise along the way. And, don't forget to contact support if you are stumped. They have been very responsive and helpful."