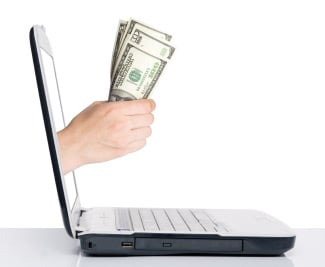 Fundraising through an online program can be a great way to run an efficient and effective campaign. Here are some key tips to keep in mind when setting up and running your online fundraiser! 
PLANNING YOUR CAMPAIGN:  
Think about what "online" means to you!
1. Manage your campaign online. You may choose to drive supporters to an online webpage that contains your campaign information.
2. Do your outreach online. You may choose to leverage online channels to reach out to your supporters.
3. Accept donations online. You may choose to use a program that offers a trusted, online payment system.
4. Build a system that works for you. Decide if you want to run a campaign that includes all three of the above options, or if you want to run a campaign that only includes one or two.
5. Ask around to see what systems your friends, co-workers, or other connections have used and found successful.
6. Do your research. Check out the fundraising program websites, and make sure you have a clear understanding before signing up for one.
Set a realistic fundraising goal.

7. Determine the amount you want to raise through your campaign.
8. Set a timeline for your campaign with a clear end date in mind. 
Invite people to join your fundraising team.
9. Recruit! It is easier to reach your goal if you have a team of fundraisers standing alongside you.
10. Reach out to people that have a connection to your campaign idea.
11. Explain how they can help you get more support – and get it faster!
Together, think about who you will ask to donate or support your campaign.
12. Determine who your supporters could be.
13. Think about the time of year and how that might influence people's motivation for supporting your cause during the campaign period.
14. Narrow down a list of potential supporters you'd like to reach out to and gather contact information.
RUNNING YOUR CAMPAIGN:
Once your campaign is set up, think about the best way to reach out to your potential supporters.
15. You will want to reach out to supporters in different ways – they might not all be digitally savvy!  Think about the way you usually communicate with them and go from there!
16. Send messages out to your friends and family that you know are active on social media (Facebook, Twitter, Instagram, Pinterest, etc).
17. Use email communication for friends and family that will not be exposed to your social media message and who might respond better to a more private request.
18. Add an email signature to your emails during the campaign period. This can be a subtle, indirect way to spread the word without directly asking for support.
19. Think about other ways to spread the word – ones that aren't online, such as posters, letters, and phone calls.
20. Most importantly, plan to continue spreading the word throughout the entire campaign– not just at the beginning! 
Storytelling is key!
21. Add a personal touch to your fundraising communications.
22. Explain your connection to the cause, and what compelled you to fundraise for it.
23. Introduce your supporters to the cause you're raising money for – they may not have heard about it before.
24. Get creative! People are bombarded with requests for fundraising – having a unique angle will help your story stand out.
25. But remember - Keep your specific call-to-action short and sweet!
26. Add imagery. Use photos to help people feel a connection to your campaign.
27. Use the same photos across your campaign website, emails and social media outreach.
28. Consider adding video to make it even more personal.
Write your message to suit the people you're reaching out to.
29. Consider if your supporters will be motivated to give because of the cause, because of their connection to you, or because of the incentive that comes with giving.
30. Draft different messages for different people!
31. Ask for templates and guidance on messaging from the company running the program you're using, or create them for your team.
Find ways to motivate your team.
32. Create individual goals for your team.
33. Competition works – especially in online fundraising when it is easy to see everyone's progress!
34. Recognize hard work.
35. Think about offering small incentives.
36. If possible, give to the cause to show your commitment to the team – and to show how easy it can be to support!
---
Organize an event to say thank you to your group for all of their hard work. SAMPLE
---
Ask your supporters to help spread the word.
37. Provide campaign updates to show them how your progress is going.
38. Ask supporters to SHARE! Word of mouth is a very strong channel.
Communicate. Communicate. Communicate.
39. After your campaign starts, remember to keep communications frequent!
40. If you're close to reaching your goal, add that to your messaging!
41. Encourage interaction. If you used a gift card fundraiser, use social media to ask your supporters what they used the gift card for.
ENDING YOUR CAMPAIGN: 
Thank your Supporters.
42. Even though the Fundraising Platform you used might send out automatic notifications to your supporters, a personalized thank you will go a long way.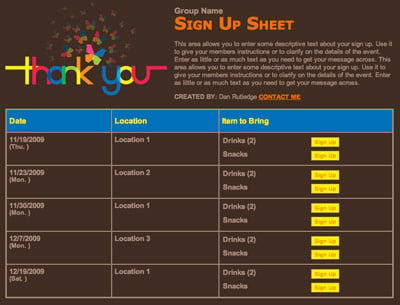 43. Send an email or hand-written note to everyone who supported you and your team.
44. Provide an update of how close you got to your goal!
45. Remind them of what their contribution will go towards.
46. Publish your success through your social media channels or on your blog.
47. Consider including a photo or video of the funds being put to use!
Reflect on your Campaign.
48. Take some time after your campaign is completed to think about the pros and cons of the experience.
49. Document your fundraising experience – whether it's on your blog to share with other fundraisers, or just simply for yourself to inform your next fundraising adventure!
50. Reach out to the Fundraising Platform that you used and give them your feedback. Other fundraisers will benefit from your wisdom!
Article content provided by FlipGive. FlipGive is an online fundraising platform that helps people raise more money faster for their school, sports teams, club or charity. Fundraisers earn up to 40% by getting people to shop at popular retailers and brands. For more information, please visit flipgive.com.