SignUpGenius Powers Leukemia and Lymphoma Society-IHOP National Pancake Day Partnership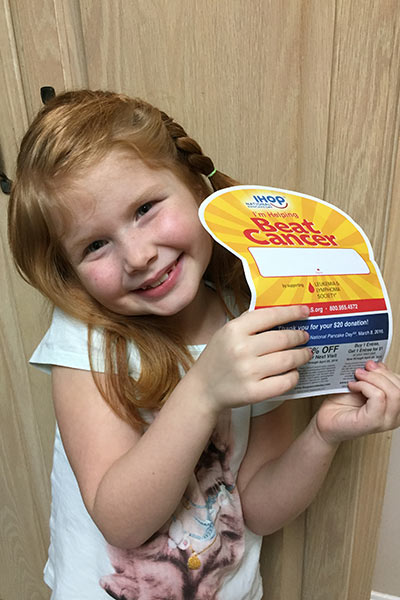 Free stacks of pancakes are a no-brainer to attract crowds, and The Leukemia and Lymphoma Society's mid-Atlantic region takes full advantage of thousands of hungry stomachs, partnering with IHOP on National Pancake Day to raise more than $2 million over the past 12 years. 
While pancake lovers dine, hundreds of volunteers fill shifts across 42 IHOP locations and ask patrons if they'd like to donate to the society by purchasing a special paper icon with a value between $1 and $20. 
"This year's event was a complete success — we significantly surpassed last year's total. The success of the campaign largely centers around mobilizing a large volunteer base on National Pancake Day," says Judy Irvine, campaign manager for retail partnerships with the LLS chapter. "Our volunteers are crucial as much of the funds from the campaign are raised on this day." 
SignUpGenius powers the volunteer coordination process, aiding the scheduling of volunteers on National Pancake Day and training sessions beforehand.  
Irvine likes that she can export her sign ups into Excel, giving her comprehensive spreadsheets in just a few clicks. "(They) enable us to see how many volunteers we have, where we have holes to fill, volunteer contact information and more." 
Sign up templates also allow LLS to maintain consistent branding and look professional. Email notifications keep organizers up to speed about volunteer needs in real time. 
"SignUpGenius is a fantastic option for groups, especially nonprofits such as LLS, who need affordable and effective ways to organize their volunteers," Irvine says.