25 Inspiring Volunteer Quotes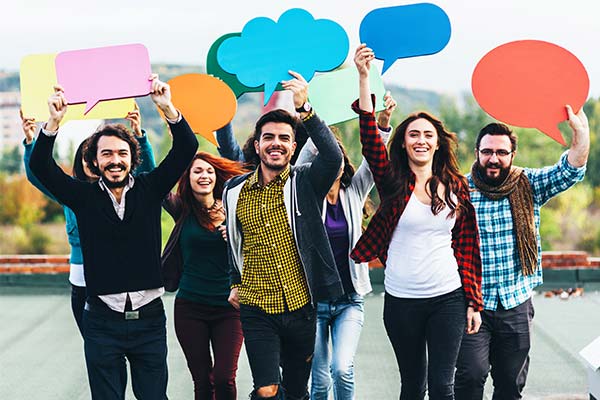 Volunteering slumps are real! If it's the middle of the year and you're feeling over-committed or like you're just not making a difference, here are 25 quotes to remind you why volunteers are our heroes. 
Life's most persistent and urgent question is: What are you doing for others? – Martin Luther King Jr.
If our hopes of building a better and safer world are to become more than wishful thinking, we will need the engagement of volunteers more than ever. – Kofi Annan
As you grow older, you will discover you have two hands — one for helping yourself, the other for helping others. – Audrey Hepburn
No act of kindness, no matter how small, is ever wasted. – Aesop
The effect of one good-hearted person is incalculable. – Oscar Arias
As we lose ourselves in the service of others, we discover our own lives and our own happiness. – Dieter F. Uchtdorf
Volunteering is at the very core of being human. No one has made it through life without someone else's help. – Heather French Henry
---
Plan a nonprofit volunteer day with an online sign up. SAMPLE
---
No one is useless in this world who lightens the burdens of another. – Charles Dickens
 Volunteers do not necessarily have the time; they just have the heart. – Elizabeth Andrew
Volunteers are paid in six figures — S-M-I-L-E-S. – Gayla Lemaire
Volunteers help drive our country's progress, and day in and day out, they make extraordinary sacrifices to expand promise and possibility. – Barack Obama
Volunteers don't get paid, not because they're worthless, but because they're priceless. – Sherry Anderson
I am only one, but I am one. I cannot do everything, but I can do something. And I will not let what I cannot do interfere with what I can do. – Edward Everett Hale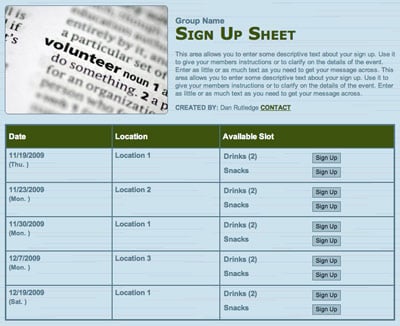 I've learned that you shouldn't go through life with a catcher's mitt on both hands; you need to be able to throw something back. – Maya Angelou
Those who bring sunshine to the lives of others cannot keep it from themselves. – James Matthew Barrie
It's impossible to be involved in all situations, but there's no excuse not to be involved in something, somewhere, somehow, with someone. – Richelle E. Goodrich
Do your little bit of good where you are; it's those little bits of good put together that overwhelm the world. – Desmond Tutu
Everybody can be great, because anybody can serve. You don't have to have a college degree to serve. You don't have to make your subject and your verb agree to serve…You don't have to know the second theory of thermodynamics in physics to serve. You only need a heart full of grace, a soul generated by love. – Martin Luther King Jr.
Start where you are. Use what you have. Do what you can. – Arthur Ashe
We can't help everyone, but everyone can help someone. – Ronald Reagan
---
Organize card-writing for sick children with an online sign up. SAMPLE
---
The interior joy we feel when we have done a good deed is the nourishment the soul requires. – Albert Schweitzer
Don't ever question the value of volunteers. Noah's Ark was built by volunteers; the Titanic was built by professionals. – Dave Gynn
How wonderful it is that nobody need wait a single moment to improve the world. – Anne Frank
Our fingerprints don't fade from the lives we've touched. – Will Fetters
Go into the world and do well. But more importantly, go into the world and do good. – Minor Myers Jr.
 Now go out there and make a difference!
Kayla Rutledge is a college student who spends most of her time writing, singing for her church and eating quesadillas.