How to Write a Winning Event Sponsorship Proposal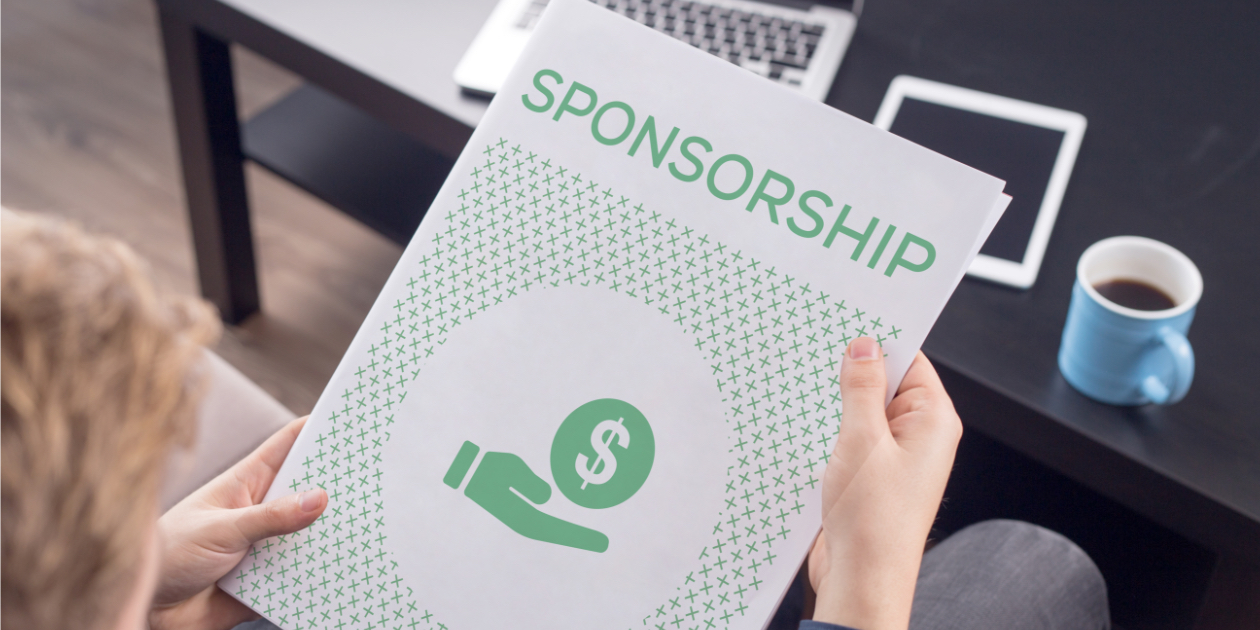 Many nonprofits host annual events to raise funds and awareness for their cause. These events offer valuable opportunities to create unity with volunteers and donors. In the midst of the pandemic, nonprofits have found ways to hold successful virtual events to support their world-changing work. Whether your event is in person or online, corporate sponsorships are a great way to offset costs and raise critical funds for your nonprofit.  
So how do you find corporate sponsors? The key is writing a solid sponsorship proposal, and then submitting it to the right person. Below are a few tips for writing a compelling sponsorship proposal.
How to Prepare Your Proposal 
Purpose - First, outline the purpose and main goals of the event so you have a clear plan in place before you pursue partnerships. Work with your development and marketing teams to make sure everyone agrees on the purpose and main objectives of the event.
Determine Costs - Next you need to estimate how much it will cost to hold your event. As well as considering the expenses, factor in all the administrative work and planning that goes into the event. Once you have a cost estimate, then you can decide how much you need to raise and what sponsorship levels you need to obtain.
Corporate Sponsor Levels - Decide how many sponsors you need and/or what level of sponsorship dollars you need to raise. For example, say you need $15,000 in corporate sponsorships, depending on the size of the organizations you are going to pursue, break the cost options into:

4 partners at $500
4 partners at $1K
2 partners at $2K
1 partner at $5K

This can be worked into a myriad of different options and levels so consider what mix will work best for your nonprofit, and what levels you think are obtainable when finding corporate sponsors.
Sponsor Benefits - Think through all the sponsor benefit packages you can offer, and clearly outline how the company will be highlighted and what the different levels of sponsorship will provide. Examples:
Signs - If the company logo/name will be on a sign, note the size of the sign and where it will be located, and if there will be online visibility as well.
Printed Material - Mention any printed materials where their name will be as well as digital recognition, whether on your website or social media.
Table Sponsors - If the company is a table sponsor, specify if the business will only have a presence at the table or if their name be printed elsewhere or announced from stage.
Virtual Visibility For online events, top sponsor benefits can include an opportunity to share a video greeting or promotional video along with visibility on your web site and social media channels.
As you outline options, you ensure the company knows all the benefits of sponsorship, and avoid surprises for either of you the day of the event. When you clearly spell out all the benefits of sponsorship, it shows thoughtfulness and foresight on the part of the nonprofit. 
Coordinate vendor and sponsorship registration with a sign up. View an Example
What to Include in the Proposal 
Impact - For any proposal or report, you want to first focus on impact. How will your event make a difference and how will you help your beneficiaries? How will a successful event help the nonprofit reach its goals? Provide a brief description of the proposed impact of funds raised through the event, and have a more robust answer ready if asked. Share how past fundraising events have helped your nonprofit, and consider highlighting how past corporate sponsors have benefited from supporting your events, and give a few examples if possible.
List Potential Partnership Benefits - Appeal to shared values and the opportunity for partnership to best serve your beneficiaries. Make the list as personal as possible. You will also want to address: What makes it worth their time and money other than pure altruism? Will it help inspire their staff? Will it look good for their name to be associated with your nonprofit? Will it potentially increase sales? List all of these applicable reasons as briefly as possible.
Event Description - Provide a brief rundown of what the event will look like including the date and time, venue, what the program entails, and when and where the sponsors' names will be mentioned. Highlight how your event and your mission are special and worth the investment.
Invite a representative(s) from the company to attend the event. This is a great opportunity for them to learn more about your nonprofit and to potentially meet beneficiaries. If you are going to thank your sponsors from stage, let them know before the event.
Audience - Describe the event's target audience. Are they supporters of the nonprofit, prominent members of the community, community leaders, volunteers or all of the above? Any of these are great selling points. Ideally your audience overlaps with the company's target audience, and sharing relevant info about the background of the people in attendance might be a selling point for sponsorship.
For some sponsors, it is just as important to know who will be attending as who will benefit from the event. They need to know what guests will see their name connected to the event.
Proposal Outline - Keep the proposal concise and focus on how sponsorship can help the company accomplish their goals:
Purpose - Describe the main purpose of the event including a clear description of your mission and why you are raising funds.
Beneficiaries - Who will benefit from funds raised, and how they will benefit.
Impact - How the beneficiaries will be positively impacted from funds raised.
Objectives - Outline clear objectives and goals for the event.
Cost - Include an estimated cost breakdown.
Corporate Sponsors - Share how the business can help offset costs by sponsoring your event.
Pitch - Ask them to consider sponsoring at a specific donation level or ask them to thoughtfully consider at what level they would like to partner with you.
Timeline - Let them know when the event is, when all sponsorships need to be secured, and by what date you need to hear back from them.
Contact Information - Include contact information so they can follow up with any questions and let them know you'll follow up by a certain date.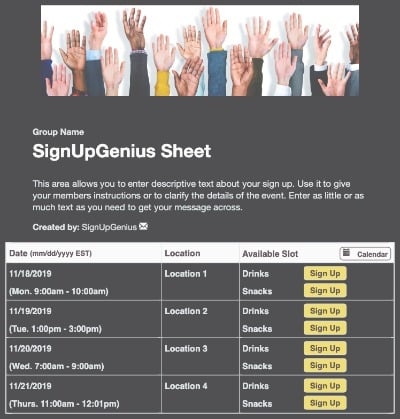 How to Plan Sponsor Outreach 
Determine Who to Pursue - Deciding what corporate sponsors to pursue is as important as how you write the proposal. Your goal is to research and find businesses in your area with similar interests or passions. For instance, if you are raising money for a robotics competition or new computers for a school, consider approaching a local engineering firm. It is not only socially responsible for them to give back to the community, but they could also be equipping future employees.
Some organizations want to know who else is sponsoring the event, whether it is for status or competition. It could look good for them to co-sponsor your event along with another company in town, or they may not want to be outdone by a competitor. Keep all these dynamics in mind as best you can when pursuing businesses in your community.
Research what companies have sponsored similar events in the past, and find the right decision-maker at the organization to submit your proposal.
Corporate Giving Programs - Research large companies for funding opportunities through their corporate giving programs. You will need to look specifically at their guidelines which are usually listed on their website. Follow the protocol exactly or your application could be deleted. In the case of large corporations, it will help if you have a contact there or can make a contact to help champion your proposal.
Smaller Companies and Community Businesses - Many companies want or need to give money to the community or to a passion cause annually. This helps them engage with the community and shows customers they care about more than just a profit. Do your research to see if businesses in your area have interests that line up with your cause. Then ask if you can set up a meeting with a representative of the company by phone or in person to share your proposal.
Collect payments and coordinate sponsorship levels with a sign up. View an Example
Finalize the Proposal 
Final Tips - Proofread! Spelling, grammar and punctuation matter. If your proposal is poorly written, it doesn't inspire confidence in the professionalism or competence of your nonprofit. Make sure the proposal you submit is concise, compelling and well written.
Practice, Practice - Before reaching out to companies, share your proposal with a friend who you trust to share constructive feedback. You can also ask if they have time to play the role of your prospective sponsor in a mock presentation. Giving your pitch a trial run will help boost your confidence when the meeting counts.
Follow Up - After your event, make sure to thank sponsors and share excitement about their support for your cause. Also, communicate a timeline as to when funding is needed and when you will report back on the event's impact. If anything went poorly, own it, and let them know what changes you will make in the future. Be willing to admit mistakes, apologize if needed, and learn from them. Mistakes are always an opportunity to learn and for growth.
Finally, remember the size of your nonprofit and the size of the event will impact the types of sponsors you're pursuing. A United Way banquet is going to look very different than a fundraiser for a local school. However, no matter the size, aim to find corporate partners with potential to build lasting relationships. When you can develop a true sense of mutuality between the nonprofit and businesses, you can impact the community together and everyone wins.
Andrea Johnson is a native Texan now living in Charlotte, N.C., with her husband and two daughters. She has more than 15 years experience working in marketing and development for both a large and small nonprofit. In her spare time she enjoys running, photography and good chocolate.