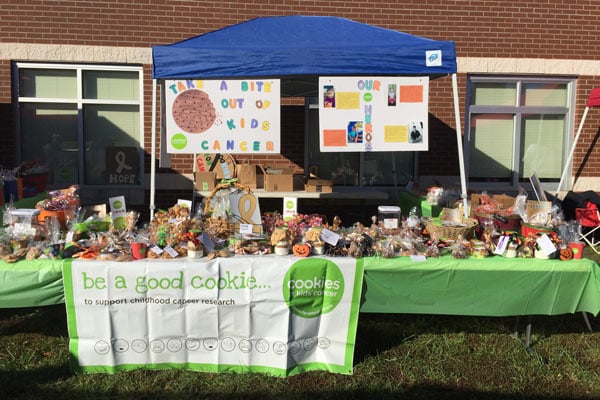 It was supposed to be a lucky date, 11/11/11, but it turned out to be the day the Dang family's world changed. Their infant son, Carter, was diagnosed with Stage 4 neuroblastoma, a type of cancer that starts in early nerve cells. 
"He did the whole treatment plan — surgery, chemo, radiation, antibodies," says his mother Ann Dang. "He got through it all, and we had a month after treatment of living normal, and then after a month he relapsed and kept relapsing. He never complained." Carter, 3, died in February 2014, but not before he inspired his Huntersville, N.C., community — including being named an honorary firefighter. 
While Carter was undergoing treatment, Ann became involved with the nonprofit Cookies for Kids' Cancer, which holds bake sales throughout the country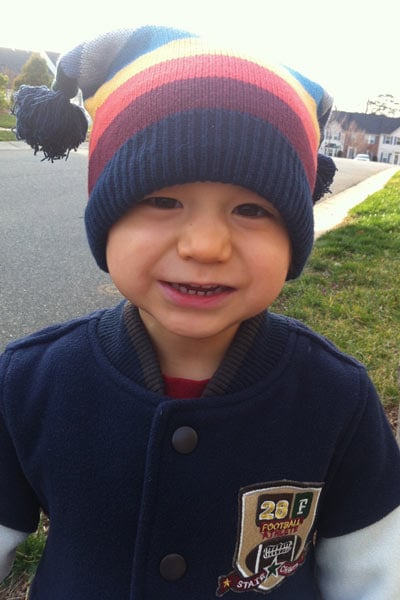 to raise money for pediatric cancer research. "What we learned after Carter started relapsing is how little research there is and how important that is," she says.  
The nonprofit holds a large sale near the Dang's home each year and in the surrounding Charlotte area, using SignUpGenius to coordinate hundreds of bakers and volunteers, and Ann was soon pitching in. "I see how important it is to raise money for research. I do what I can," she says. "People are always willing to bake, and people always buy cookies." 
Ann decided to organize her own Cookies for Kids' Cancer bake sale at the Huntersville Fall Fest, raising $2,265 for the nonprofit. She spread the word by posting her sign up on social media. "I was so happy, and it was double what I had hoped for," Dang says. "Everyone brought delicious sweets and we had such a successful day." 
Being involved has helped her through the grieving process, she says. Her son, Drew, 7, also helped her organize the sale. "From a little table originally, it became a huge, huge event, which is wonderful. That's why SignUpGenius was important. Before I knew it, I had bakers lined up. It really did make life easy."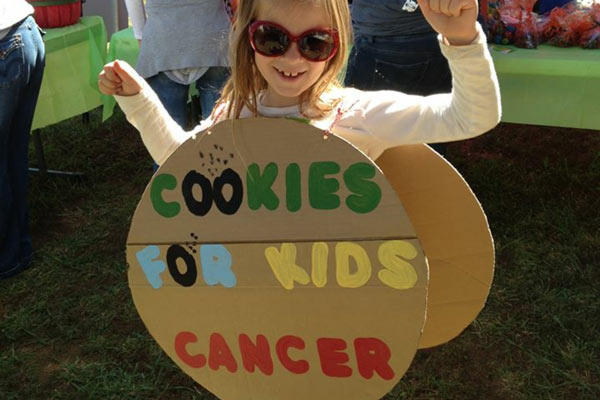 Ann used SignUpGenius to send emails and coordinate pick-up and drop-off locations. "Everyone could see the treats (and creativity) and sign up to volunteer," she says. "It was a tremendous help to me and so easy to use." 
SignUpGenius is honored to play a small part helping the people and nonprofits that are trying to eradicate childhood cancer. Carter's memory will live on with the inspirational efforts of his family and community.