25 Best Software Solutions for Nonprofits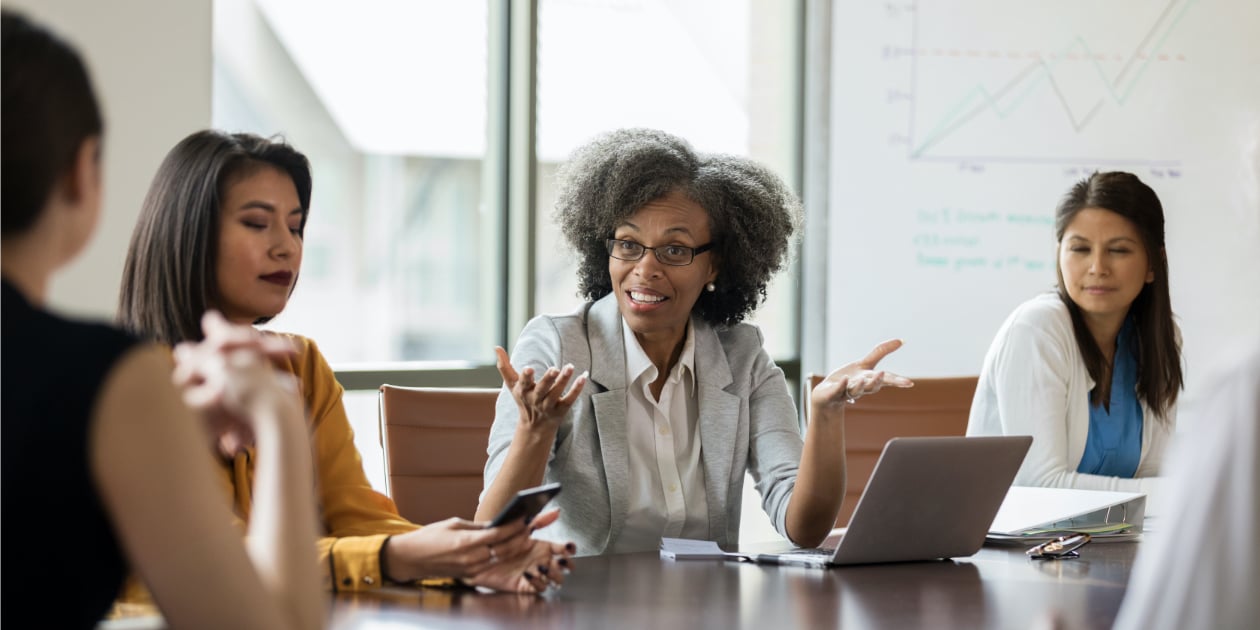 Technology has changed the way that nonprofits work, making it easier for them to recruit and track volunteers. There are a number of ways that nonprofits can use technology to improve their operations - allowing them to better focus and attain their mission and goals. Here are some of the best apps nonprofits can use to fundraise, market and manage volunteer and donor information.
Software for Recruiting and Scheduling Volunteers
If you are looking to recruit and manage volunteers, these apps provide a robust set of features to meet your organization's needs. 
Galaxy Digital - Galaxy Digital offers a variety of features for nonprofits. The real benefit of this system is the event management application. With helpful tools such as volunteer check-in, skill-based volunteering, and scheduling tools, Galaxy Digital provides useful solutions for recruiting, organizing and managing volunteers. Whether the group needs a landing page, to collect donations, manage e-signing on waivers or run volunteer reports, this tool is geared to help.
InitLive - InItLive is a volunteer scheduling app predominately focused on event management. Whether you need to brand a sign up for event staff or volunteers, InItLive provides helpful tools to accomplish that purpose. The site provides sign ups that are professional and brandable to create a look to match your needs.
The tool also works well for events and offers mobile check-in, communication features, and access to event-related documents. The app offers the ability to send automatic event notifications and track volunteer hours making it a great option for planning events.
SignUpGenius - When it comes to organizing people, SignUpGenius is the leader. Build custom sign up forms for recruiting volunteers, planning events, coordinating fundraising events and more. The tool provides a variety of add-on features including custom questions, the ability to create a timeframe in which the sign up will open and close and the ease of collecting money in a secure way. The tool also offers the option to create branded sign ups with your organization's logos, colors, and styles.
Enterprise subscribers can create a page for their organization to post related volunteer sign ups. Enterprise users can also track volunteer hours and reporting on sign ups. For those looking for an affordable and flexible solution, SignUpGenius proves to be a comprehensive option.
Volgistics - This is a great tool for recruiting and matching volunteers to meet your organization's needs. Volgistics is packed with features for volunteer management including screening, tracking, reporting and scheduling volunteers. Volunteers can submit applications, view opportunities or post hours on Volgistics. The software works for multiple site needs and offers a kiosk mode for check-ins. Organizers can also text and email volunteers and generate automatic shift reminders.
The tool is geared for managing volunteers and provides database functionality. With all the functionality, there is quite a learning curve. However, Volgistics provides helpful customer service to guide staff through the tool.
VolunteerHub - VolunteerHub is a powerful and helpful tool for recruiting volunteers and organizing events. You can build out volunteer teams and even track various skillsets for volunteers. Additionally, the system is great for creating event registrations and tracking. Since the software is powerful, plan for a learning curve when onboarding your team. Additionally, the registration software can be somewhat expensive when compared to other apps.
Organize volunteers for a pet adoption event. View an Example
Software for Online Giving and Member Management
Looking to fundraise and manage records for donors and prospects? If so, we have a list of solid companies to help you make your selection.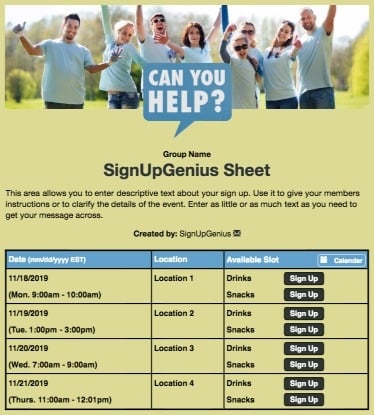 Software for Nonprofit Marketing and Communication
While some softwares include communication tools for nonprofits, these tools are proven software solutions that have provided communication and marketing for nonprofit organizations. 
Offer time slots for volunteer training sessions with a sign up. View an Example
All-In-One Solutions
If you are a larger nonprofit with the budget and need for an all-in-one software solution, these options will give you the features you need for fundraising, CRM, marketing and much more. 
In a complex world, using and managing technology is crucial for any organization. Work smarter and not harder by selecting the tools your nonprofit needs from this list of helpful software solutions.
Steven Borders is a marketing strategist at SignUpGenius and a marketing technology expert.