25 St. Patrick's Day Games and Ideas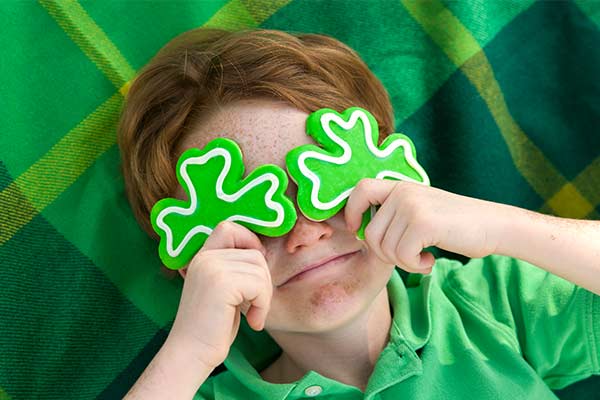 The joy of St. Patrick's Day has been celebrated by the Irish in Europe as far back as the ninth and tenth centuries. The first recorded observance in the U.S. was in 1737, organized by the Charitable Irish Society of Boston, still in existence today. This year consider a few new ways to keep this enduring tradition alive. 
Honor the Irish 
Learn About Famous Irish Americans - At home or in the classroom, there's so much to discover, including people such as President John F. Kennedy, Henry Ford and Judy Garland. Create bulletin boards for school or quiz your friends over an Irish meal.
Kiss a Blarney Stone - According to legend, kissing a special stone in the wall of a medieval castle in Blarney, Ireland, gives the gift of persuasion and eloquent speech — AKA the gift of gab. Attracting millions of visitors, it's one of Ireland's most popular tourist sites. Several U.S. towns with Irish roots have their own versions of the smooching tradition, including Shamrock, Texas; Emmetsburg, Iowa; and Irish Hills, Michigan.
Find Leprechaun Mischief - Younger children especially enjoy finding "evidence" left behind by mischievous "leprechauns" on St. Patrick's Day.  Waking up to discover tiny green footprints leading up to green colored milk and eggs, scattered crumbs from green sugar cookies or gold chocolate coins can provide lots of laughs at home or in the classroom.
Do Secret Acts of Service - Encourage children to perform secret acts of service like a sneaky leprechaun. Examples include doing an extra chore or leaving a kind note — and then leaving behind a chocolate coin or shamrock as a fun clue to honor the day. Genius Tip: 100 random acts of kindness ideas.
Go Green - Legend has it that wearing green makes you invisible to leprechauns. Green ribbons and shamrocks have reportedly been worn on St. Patrick's Day since the 1680s.
---
Collect RSVPs for a St. Patrick's Day party with an online sign up. SAMPLE
---
Get Crafty 
Create Color Carnations - Fill a vase about half full of water with about 20 drops of green food coloring.  Make sure the color is a very dark shade. After cutting off the ends of stems at an angle, place white carnations in the colored water overnight. By morning, the flowers will have soaked up the food coloring and turned a gorgeous green.
Set a Leprechaun Trap - Take inspiration from the children's book The Night Before St. Patrick's Day to create a cute trap for these creatures. Use materials such as felt, construction paper, pipe cleaners and an empty jar or box to decorate.
Make Shamrock Accessories - Avoid the pinch by making your own St. Patrick's Day pins. Green felt is an easy material to work with, and you can cut or sew it into the shape you desire. Adults can pull out the hot glue gun to add embellishments.
Turn Pennies Into "Gold" - Try a fun science project where students can learn about the science of alloys while changing the color of a copper penny.  Adult supervision is required. You'll need to place the penny on a hot plate heated to 570 degrees Fahrenheit to get that brassy shine. Transfer to a beaker filled with cool water before handling.
Wear Paper Leprechaun Hats - Use basic materials such as green card stock paper and plastic headbands to create a festive look. Don't forget to create a gold buckle for the hat using glitter or shiny card stock.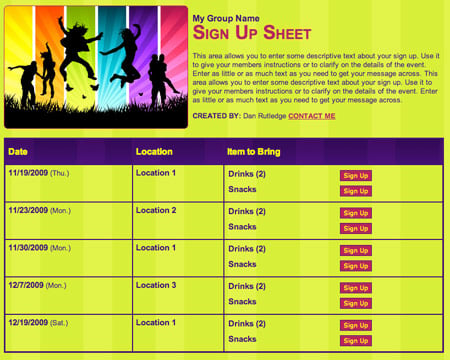 Play Games 
Fill the Pot of Gold Relay - A pot of chocolate candy gold coins provides a motivating reason to race. Have participants line up in two teams each beside an empty pot. Place the filled pot a good distance away. Teammates take turns running to the stash of gold and each bringing back one coin to place in their own pot. The team that fills it full of gold first wins.
Plan a Treasure Hunt - For the most basic version of this game, think of an Easter egg hunt, but with gold foil-wrapped chocolate coins and green clovers. Other versions include finding hidden clues that lead to a pot of "gold" or prizes at the end.
Jig Freeze - Play traditional Irish jig music and have participants dance along. When the music stops, they must stop jigging and freeze in place. The music continues until only one child/jigger remains.
Try a Game of Irish Charades or Pictionary - Consider using words such as Emerald Isle, limerick, jig, rainbow, clover or bagpipe.
Toss Chocolate Gold Coins - Use a stopwatch to time participants as they attempt to toss as many coins as possible into a pot or leprechaun hat.
---
Collect craft supplies for a St. Patrick's Day playdate with a sign up! SAMPLE
---
Make Lucky Treats 
Host a Green Food Party - Have co-workers, students or party guests bring their favorite green foods to share. Plan a fun variety of treats and healthy snacks from green grapes and celery sticks to chocolate mint fudge and key lime pie. Genius Tip: Use SignUpGenius for potluck planning so guests don't bring the same treats!
Bake Shamrock Cupcakes - Your cupcakes will look just like shamrocks with this trick! Place cupcake liners in your baking pan and add three marbles per cupcake between the sides of the liners and the pan. The marbles should be spaced evenly in a triangle pattern so that the sides of the liners push in to create a 3-leaf clover shape. Spoon in a small amount of batter (since the cupcakes will rise once cooked). Don't forget to add some green food coloring to your white cupcake batter for a festive touch!
Slurp a Green Drink - There are numerous adult beverage ideas for this day, but also many yummy kid-friendly versions such as mint flavored shakes, fizzy limeade and green smoothies.
Start the Day with Green Eggs and Ham - Especially great if you plan on serving numerous sugary treats later. This protein-packed breakfast provides a great beginning.
Make Leprechaun Cookies - Nutter Butters and candy melts are all that's required for this no-bake dessert. Dip one end of the cookie into melted green chocolate for the hat and another into orange for a leprechaun's beard. Add a face or more details with icing or chocolate chips if you want to get fancy.
---
Plan a St. Patrick's Day block party with an online sign up. SAMPLE
---
Hold Contests 
Who's the Greenest of Them All? - Award prizes in your office or school for the participant wearing the most or the most unusual display of green.
Find the Best Green Guesser - Prizes, green objects and a variety of containers are all that's required for this contest. Some ideas include guessing the number of green M&Ms, grapes, shamrocks, mints or Lucky Charms cereal pieces.
Have a St. Patrick's Day Trivia Contest - How much do your friends or students really know about the Irish holiday? Depending on the size of the group, consider a team approach.
Host a Lime Jello Sculpting Contest - If you're looking for inspiration, Utah's Zion National Park boasts the world's largest green Jello sculpture contest each March 17.
Reward the Best Irish Look - Consider awarding prizes for a natural or costume look, including honors for the reddest hair, the most freckles, the best leprechaun costume and more.
So, as you plan your special day, remember the words of an old Irish proverb: 
May the luck of the Irish
Lead to happiest heights
And the highway you travel
Be lined with green lights.
Laura Jackson is a freelance writer based in Hilton Head, S.C. with her husband and two teenagers.