50 Organization Hacks for Moms and Dads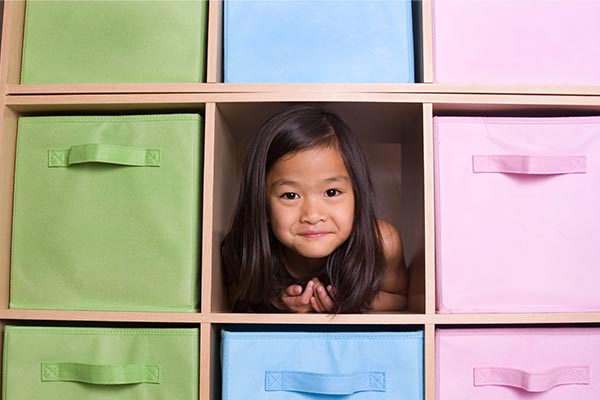 Who couldn't use more time, money and organizational tricks to keep things running smoothly? Life hacks to the rescue! Below are some tips, tricks and just plain genius ideas to make home, travel and work more fun, less stressful and easier for everyone in the family. 
School Hacks
Supply Stash - School projects can be stressful, and discovering you don't have the art supplies you need to get the job done can send any parent over the top. Nip the problem in the bud by picking up extra construction paper, poster board, markers, scissors, index cards, stickers and tape when school supply shopping or running errands. Use a bathroom caddy to organize small supplies and carry them from room to room.
Colored Folders - Kids come home with a lot of papers during the school year. From field trip permission slips to school supply lists, reminders to assignments, the pages can pile up quickly. Assign each child a colored folder where they can place papers that need reviewing or signing. Have the children decorate their special folder to make it their own.
Snacks to Go - Get ready for the busy week ahead by purchasing snacks in bulk, dividing them into single serving size snack bags and put them in a designated "snack" basket in the pantry. Kids can grab treats themselves, or you can quickly add them to lunches.  
Ice Pack Hack - Melted ice packs and lunchboxes are not a pleasant combination. Instead, freeze a clean, wet sponge in a plastic bag. Keep lunches cool and eliminate a wet mess.
Lunch Box Station - Keep lunch supplies organized by designating a cabinet or drawer for all needed items like storage containers, lunch boxes, thermoses, silverware and napkins. Wash and dry the necessary items the night before, so they are ready to use in the morning. Also, post the school lunch menu on the inside of the cabinet for easy reference.
Homework Space - Set up a designated area to complete homework each day. Maybe this is a corner of the kitchen or home office. Use a whiteboard or pegboard to share messages of affirmation and assignment reminders. Use a shower caddy to organize all the necessary supplies.
Label It - Create personalized clothing labels and paper stickers with your child's name on them and attach them to school supplies, book covers, jackets and lunchboxes.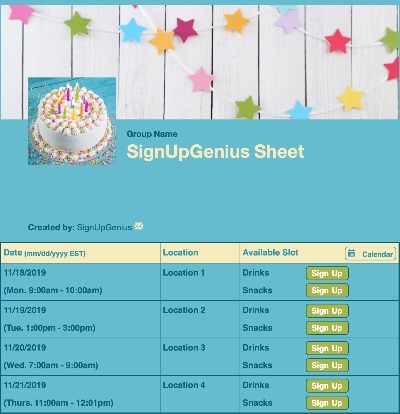 Car Hacks
Car Organizer - Invest in a car organizer to secure over the back of the driver or passenger seats. Store books, hair ties, wipes, brushes, activities, clothing, crayons, plastic bags, water bottles and everything else you need when on the go. Keep plastic or reusable grocery bags in empty tissue boxes in case you need extra storage.
Travel in Comfort - Long trips go by faster when kids are comfortable and can easily fall asleep. If your kiddos are finished with car seats, make things extra comfy by using a few pillows and blankets to create a cozy space in the back seat. Be sure seatbelts still safely click in place!
Hook Holder - For safe storage, use headrest hooks or carabiners to secure grocery bags, diaper bags or hanging toys to the back of the driver or passenger seat.
Fresh Scent - No need to waste money or car space on air fresheners to keep the car from smelling like snacks and shoes. Place a dryer sheet under each seat to keep it smelling fresh for weeks. While you're at it, designate a plastic cereal container or a basket to serve as the car trash bin and empty it each time you stop to fuel up on gas.
A Case for Tech - Use an old sunglasses case to store earbuds, chargers and small car accessories for your devices.
Dust the Dash - Store wet wipes within reach and wipe down your dashboard and steering wheel when you're waiting for school to get out or traffic to clear up. Want to take it a step further? Keep a portable vacuum in your car and use your spare minutes to clean the crumbs off of seats and floors, or have your kids do it for you!
Cookie Sheets - Keep kids entertained on long car or plane rides with a huge magnet in the form of a kitchen cookie sheet. Kids can use alphabet magnets to work on letter sounds and spelling. Purchase magnetic story books from the dollar store and let them create various scenes and stories. This on-the-go entertainment can also be used as a hard surface for coloring or eating a meal.
---
Plan a father-son camping trip with a sign up. SAMPLE
---
Home Hacks
Daily Clothing Drawers - Designate a simple set of five drawers and label each with a day of the week (Monday-Friday). Each weekend, assign a chore for filling each drawer with that day's outfit and accessories ahead of time. Hello, smoother weekday mornings!
Laundry Labels - Make sorting quicker and more manageable after clothes tumble together in the laundry. Use colored sharpies to draw dots on clothing labels, with each family member assigned a different color.
Purposeful Pockets - When picking up around the house, wear an apron with multiple pockets to easily keep track of your phone and gather items that belong in other rooms.
Sock Mates - When purchasing socks for family members, buy each person a different style of socks and only that style of socks. Now matching sock pairs becomes a simple process.
Playtime Sign - If your kiddos have neighborhood friends who knock on the door to ask if they can play, create a door hanging sign similar to a "Do Not Disturb" hotel room sign. One side can be green and read: "Knock! We Can Play" and the other to be red and say, "Sorry! We Can't Play." Perfect to communicate when it's naptime, homework time or dinner time. If kids have trouble reading, they will still be able to understand the colors.
Command Center - Create a central location to post family calendars, meal ideas, grocery lists, incoming mail and outgoing packages. Include a small bowl to rest keys in and sticky notes to post reminders. Add a multi-outlet charging station to create a hub for everyone's devices. Wrap washi tape around chargers and label them accordingly.
Accident-Proof Mattress - Potty training? Protect your little one's mattress from accident stains by placing a shower liner underneath the fitted sheet. Sheets are relatively easy to wash and bleach — mattresses not so much.
Use Every Space - Need to design a home office, but don't have an extra bedroom? Consider transforming a hall closet by removing the door, adding a small desk and a lamp. Add a bright paint color or removable wallpaper to the walls for an extra touch.
Visual Chore Chart - Use Velcro or magnets to design a chore chart with pictures. When a task is complete, move it over or close the flaps on the chart.
Entryway Storage - Use hooks and bins to create a one-stop storage place for shoes, jackets, bags and umbrellas, right when you walk through the door. Don't have room in your entryway? Create a similar space in your garage or hallway.
Drawer Space Do-over - Use mini loaf pans, cupcake tins and glass jars to organize drawers and accessories. Recycle snack boxes and egg crates for drawer organizers perfect for sorting smaller items.
Ring Organizer - Hang shower rings on a tension rod in a bedroom or closet to sort scarfs, headbands and belts.
Magnetic Accessories - Hang a large magnetic strip in the bathroom or closet and attach nail clippers, bobby pins, metal combs and other metal tools for easy access. Consider connecting notes with uplifting quotes to your magnetic space.
Topical Binders - Designate a three-ring binder to keep essential documents for each family member. Do the same for each pet, and vet trips will become seamless when you can grab the binder and run out the door to your next appointment.
---
Organize a neighborhood lemonade stand fundraiser with a sign up. SAMPLE
---
Cooking and Kitchen Hacks
Set the Table - Get ready for tomorrow's breakfast right after dinner and save yourself precious morning minutes. Clear the clutter off of kitchen counters and set up a food prep space. Set the table by putting out placemats, bowls, cereal and anything else you'll need the night before. Kids of all ages can help with this chore!
Go Digital - Compile paper recipes into a searchable digital system. Consider recipe apps or directly upload recipes to the cloud.
Ice Cube Trays - Anything you need in small amounts and can freeze are perfect for an ice cube tray. Freeze homemade chicken stock for a quick starter soup or chop and freeze herbs that are ready when you are!
Cupcake Jars - Use a mason jar to store paper cupcake liners, icing tubes and birthday candles.
Quick Meal - Set aside a few hours on the weekend or during the week to prepare a freezer meal you can warm up on the run. If hours are tough to find, consider having a food service deliver meals to your home or office each week.
Trash Bag Holders - Mount curtain rod brackets and a wooden dowel under the kitchen sink to hold trash bag rolls instead of storing them in the cardboard box they are sold in.
Roll the Dice - Not sure what to have for dinner? Then roll the dice. Make "dice" from square cardboard boxes, cover them with paper or plain gift wrap and label each side with popular main course options (chicken, fish, beef, pork, pasta, vegetarian) on one die and sides (potatoes, broccoli, fruit salad, green beans, salad, frozen fries) on the other. A third die could list casseroles, one-dish selections or favorite desserts. Have the kids roll the dice to help decide what to make!
Snack Organization - Hang an over-the-door clear plastic shoe rack on the pantry door to store individually wrapped, on-the-go snacks.
Easy Clean Microwave - Your microwave is a timesaver in the kitchen, but it can get grimy and sticky after just a few uses. Wet a sponge and put it in the microwave for a minute so it will loosen the dirt and buildup, making it a cinch to clean with a quick wipe down. Don't have a sponge? Place a microwave-safe bowl of water and a tablespoon of vinegar on high for a minute, open the microwave and quickly wipe it down with a paper towel.
Travel Hacks
Packing Cubes - If you haven't discovered the travel miracle called packing cubes, you will be thrilled by how they will change your life. Minimize wrinkles and prevent over-packing by rolling clothes in the zipper pouches to save space. For delayed flights use filled packing cubes as makeshift travel pillows.
Use Your Shoes - When packing is tight, don't miss the often-overlooked space in your shoes. Line your shoes with a plastic grocery bag and roll undergarments and smaller clothing, then stuff them in your shoes. Also, cover shoes with shower caps to avoid getting clean clothes dirty.
Tray Table Hook - Let that hook on the airplane tray table do double duty. It's a great place to hang your lightweight jacket if there is no room in the overhead compartment or secure a small hanging organizer to keep activities and snacks close by.
Pin it - Clothespins are the unsung heroes of organization. They can pull curtains closed in a hotel room to keep out the light, prevent earbuds from becoming tangled, close chip and snack bags, be used to hang artwork and so much more.
Pop-up Laundry - Bring a pop-up laundry basket to keep hotel rooms neat and all the dirty laundry in one spot. Line the hamper with a large trash bag to quickly pack dirty clothes for the trip home.
Packing Lists - For reoccurring trips and events, write out a typical packing list and use it as a guide for what to bring. Simplify overnights at grandma's house, family vacations or even daily diaper bag packing. Keep a portable battery pack charged and on the list in case your devices need some extra power.
Plastic Leak Guard - Put plastic wrap over toiletry bottle tops and screw tops over them to prevent spills during travel.
---
Collect RSVPs and coordinate food for a Super Bowl party with a sign up. SAMPLE
---
General Hacks
Added Storage - Free up room in drawers and cupboards by enlisting the help of corkboards and adhesive hooks. You can hang measuring cups, cookie cutters, utensils and other kitchen accessories on boards placed inside cabinet doors.
Chalkboard Wall - Chalkboard paint is one of the best hacks for a busy household. Paint one section or the full kitchen wall and use it for reminders, notes and lists. This is an inexpensive way to write to-dos, chore lists, phone numbers, WIFI passwords, etc.
Emergency Gift Supply - There's nothing like a last-minute birthday or dinner party invitation to throw you off your gift game. Stock up on children's birthday and hostess gifts when purchasing items online or add it to your to-do reminder list once a month.
Plan It Out - Old school paper planners are still very much alive. Use sticky notes for ideas that move from day to day, paperclips to attach invitations, stickers to keep it fun and washi tape to secure notes and coupons to individual pages. Can't find a planner you like? Create printable pages and include them in a fabric-covered binder to make a planner that works best for your lifestyle.
Lock Cover - All parents know the frustration of finally getting the baby to sleep just to wake up by a click when the door shuts. Make a door latch cover using two pieces of fabric and a rubber band. Sew or glue the long ends of the material together leaving a hole through the middle. Put the band through the middle and secure on either side of the doorknob with the fabric covering the latch.
Use the White Space - Instead of scrolling social media, choose to use your phone as a productivity tool while you wait in line, for the doctor or in the pick-up line at school. Create to-do lists in your note app, buy groceries online or listen to voice messages.
Using these great life hacks, you'll have more time for family, friends, laughter and memories!  
Courtney McLaughlin is a freelance writer in Charlotte, N.C. She gratefully shares her life, home and heart with her daughter and their dog.