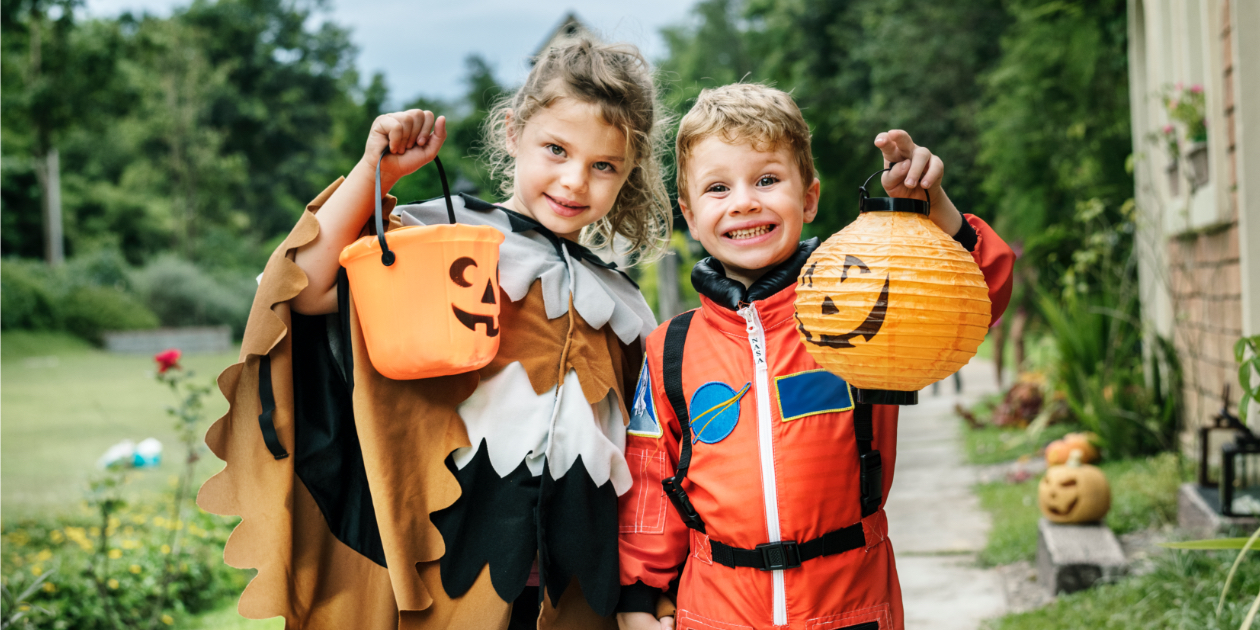 Halloween is around the corner, but there's still time to scare up some new traditions. Whether you are on the giving or receiving end of treats, there is a growing trend of families who prefer non-candy Halloween treat ideas. In fact, you might be seeing teal painted pumpkins showing up on doorsteps that welcome trick-or-treaters with non-candy treats that are just as sweet.
If you're worried that giving a non-candy treat will make you the house that gets booed, rest assured you might just be the one everyone talks about with these 45 creative ideas!
Toys for Kids
Mini Flashlights - You might be surprised how much kids love mini flashlights, particularly on a night like Halloween! Grab a pack of Halloween-themed mini lights (make sure they have the right batteries) and watch kids' eyes light up when they see them.
Glow-In-The-Dark Jewelry - Grab a few of those glow-in-the-dark necklace, bracelet and ring sets — kids can crack them and watch them glow as they float down the street.
Silly Putty - A throwback for many of us, Silly Putty is a childhood staple that more kids today should enjoy! Plus, with glow-in-the-dark Silly Putty available, you will be their favorite stop of the night.
Stuffed Animals - They don't have to be expensive, in fact, you can usually find some really cute, small stuffed animals at the dollar store. Many kids love the comfort of snuggling with something soft, especially when it's a fun shape or Halloween-themed.
Silly String - Remember this one? Silly String is such a blast, and usually easy to clean up, too, so you can make every kid's night and still keep the parents happy.
Bouncy Balls - Kids love super bouncy balls, and a Halloween colored or even glow-in-the-dark bouncy ball would make them forget all about that sweet treat they're not getting.
Mini Figurines - Kids love things that fit in their hands, so stock up on mini-figurines. The options are endless, from Halloween-themed figurines to mini-Barbies, small dinosaurs, or even characters from popular movies and TV shows.
Organize a Halloween class party with an online sign up (or collect RSVP's for a virtual celebration). View an Example
Tools for Creativity
Crayons - Put together a little crayon and coloring book set with Halloween or fall themes and give kids the gift of a creative outlet instead of cavities.
Stickers - What kid doesn't love stickers? Whether you grab sheets of fun Halloween designs or favorite characters, stickers will last longer than candy.
Craft Set - Stores like Michael's put together small, affordable and adorable Halloween craft sets that are so much fun. Usually, these sets have simple supplies that kids of all ages will enjoy using to create a holiday-themed item.
Stamps - You can usually find small collections of items like Halloween-themed stamp sets near the candy. Look for stamps that have their inkpad attached for easy distribution!
Funny Shaped Pencil Sharpeners - Around Halloween, it's easier than ever to find pencil sharpeners in funny or creepy shapes! Pair with pencils for a creative idea they won't forget.
Fun Finds
Cauldron Bubbles - Any parent will tell you that bubbles are a hit, particularly with younger kids. If you find fun Halloween-themed bubble sets, you won't disappoint little ones who say trick-or-treat.
Balloons - There's a reason these are a party staple - everybody loves balloons! Grab bouquets of Halloween-themed balloons and tie them to glow-in-the-dark bracelets for a non-sweet treat you'll see bobbing all over the street.
Laser Finger Lights - Take the mini-flashlight idea up a notch and grab Halloween-themed or colored laser finger lights!
Make a Monster Kit - Give trick-or-treaters everything they need to make a monster with a little set that includes mini Play-Doh, googly eyes, pipe cleaners, beads and other creative add-ins!
Witch Brooms - Transform a Halloween pencil into a fun treat with a little craftiness. Add cut up brown paper bag pieces to the end in the shape of a broomstick.
Treasure Chest - If you want to get more than one kind of non-sweet treat, make a little treasure chest full of a variety of items for kids to pick their favorite. You can even put these in a fun witch cauldron or urn for more impact.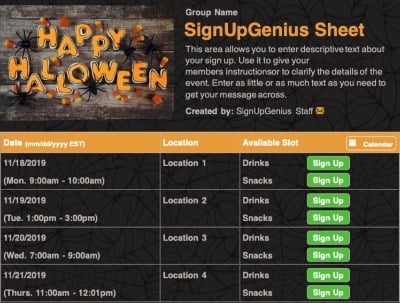 Games
Mini Games - You can usually find some mini versions of favorite games at local stores in the dollar area. This treat is perfect for all those holiday travel plans coming up!
Dice - Dice are used for so many games and activities. Buy packs of dice and give each kid a fun set to play with creatively.
Card Games - Find affordable, holiday-themed card games of Go Fish and Splat in the Halloween section of your local Target or Walmart for a treat that will entertain them for hours. Or a classic pack of cards is a winner too.
Game Books - Find spooky maze books or other Halloween-themed games for kids to enjoy! Add in packs of crayons to make it extra special!
Tic-Tac-Toe - Look for Tic-Tac-Toe sets that use little Halloween shapes as the placeholders! This game is a tried and true kid favorite.
Dress Up and Pretend
Capes - Grab packs of kid-sized superhero capes on Amazon and watch as every costume that night gets the "super" treatment with the addition of a cape. Every kid loves a cape!
Fangtastic Teeth - Grab fake teeth or vampire's teeth and label them with a little tag that says, "You're FANGtastic!" Kids of all ages love the transformative quality of fake teeth.
Bracelet Kits - A quick search and you'll find a dozen creative bracelet kit ideas that use fall colored beads and black bracelet string to create a memorable, homemade craft that everyone will rave about.
Sunglasses - Who doesn't appreciate a new pair of sunnies? Find fun brightly colored or Halloween decorated sunglasses to help little vampires protect their eyes.
Plan a sweet trunk or treat event with an online sign up (make sure to follow social distancing guidelines). View an Example
Sensory Tools
Kinetic Sand - Cleaner than slime and more unusual than Play-Doh, you can now find small, treat-sized kinetic sand that kids will absolutely love. Check for these next to the slime and Play-Doh in your local store.
Mini Lego Sets - Stock up on mini sets of Legos or building blocks in fun themes like holiday, animals and popular characters.
Slinkies - The famous slinky gets a Halloween makeover with pumpkins, ghosts, Frankenstein and more, making it a great non-candy treat for kids.
Halloween Finger Puppets - Another easy treat that is surprisingly captivating for little ones, finger puppets are available in spooky shapes like ghosts, mummies, witches, vampires and more.
Monster Slime - Yes, this might make you the scorn of the parents, but the kids will sure love your house if you give away Halloween slime with floating eyeballs!
Play-Doh - Whether it's homemade or pre-packaged, Play-Doh in Halloween colors is a fun treat all kids love to receive and will enjoy long after the candy is gone.
Practical Items
Mummy Oranges - Turn something ordinary into a spooky surprise by wrapping mandarin oranges in white tissue paper and adding little eyes to create mummy oranges!
Popcorn Treat Bags - Freshly popped popcorn is hard to resist, especially if you put it in pumpkin adorned treat bags! Make sure to have some Goldfish for the 4 and under age group (popcorn can be a choking hazard!).
Grapenstein - Have you seen those cups of grapes with Frankenstein details on the cup? Voila! Grapenstein!
Water Bottles - Kids get thirsty all the time. Find fun Halloween water bottles and have a little water dispenser nearby for them to fill them up!
Zombie Fruit Cups - Take syrup-free fruit cups and jazz them up with zombie details, sticky eyes and more for a fruit cup they've never seen before!
Use an online sign up to get the grown-ups together for spooky Halloween fun! View an Example
Spooky Treats
Halloween Lip Balm - Kids love lip balm! There are a lot of ways to do this one, but one favorite is to print cards with Halloween characters on them and replace the nose with an EOS lip balm (the round ones) in a color matching the character's skin!
Clothespin Bat Snack Bags - Put Halloween snacks in a small Ziploc bag, attach black cut-out wings to the bag and a clothespin in the middle decorated with eyes to make a bat snack!
Halloween Bingo - Bingo is such a fun, easy game to play that kids of all ages love. Make or print out Halloween Bingo cards and include small Halloween erasers to use as their placeholders.
Jack-O-Lantern Sticker Sheets - Oriental Trading and Amazon usually carry adorable sticker sheets that have a large orange pumpkin and then all of the stickers needed to create a variety of facial expressions on their jack-o-lantern.
Mini Skeletons - It's hard to explain the fascination kids have with skeletons around Halloween. Handing out mini skeletons that they can gleefully hide all over the house to surprise family members and guests will be a treat they love.
Trick-or-Treat Puzzles - Oriental Trading and other stores usually carry fun little Halloween themed puzzles that become ghosts, candy, pumpkins, candy corn and other fun shapes. Since kids love puzzles, this will be a great candy-free gift.
Mummy Fruit Squeeze - A quick Google search and you'll find the cutest ways to turn a simple apple fruit squeeze pouch into a mummy. This is the perfect treat for toddlers and little ones. Consider offering these alongside other options for older kids!
Offering non-candy treats does not have to be boring and can often offer trick-or-treaters something that will keep their attention for far longer than a candy would anyway.
So, whether you want to offer something inclusive that all kids can enjoy, regardless of any allergies or dietary restrictions, or you just want to change it up this year, think about these ideas as a starting point for creating your own unique Halloween treat.
With a little effort, you'll have the best treats on the street and help create a special night for your local families.
Erica Jabali is a freelance writer and blogs over at ispyfabulous.com.