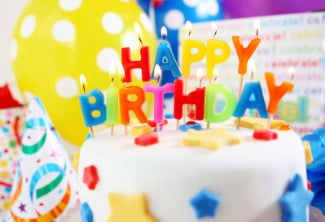 It's time to celebrate the day your little one came into the world with a birthday bash. With all of the details to plan, wouldn't it be nice to have a little help? At SignUpGenius.com we're known for simplifying the lives of moms, so enjoy our 20 inexpensive party favor ideas as you plan your child's celebration.
Homemade Party Favors
·      1.  Crafty Crayons – Gather broken and worn down crayons and invest in a silicone candy mold. Peel off the paper, fill up the mold, pop it into the oven at 215 degrees, and 10 minutes later you have brand new crayons in fun shapes.
·       2. Tutu Cute – No-sew tutus are as easy as tying a knot. All you need is elastic, tulle and a safety pin. It's so easy, older kids can help make their own party favors.
·       3. Party Wear – Save on store bought party hats and make your own themed head dress – from cones to crowns, mouse ears to monsters and more. Make a few examples and let the guests add their creativity to the hats they design.
·      4. Super Hero Kids – Sure capes can get elaborate, but the clever party mom sees simplicity and a whole lot of imagination in a piece of fabric, stick-on Velcro and iron on letters.
·      5. Picture This – One plain-Jane frame plus some stick on embellishments, paint pens and glitter and ta-da, a frame worthy of party guests. Bonus, take pictures of the kidlets at the party and send prints with your thank you notes to fill the frames.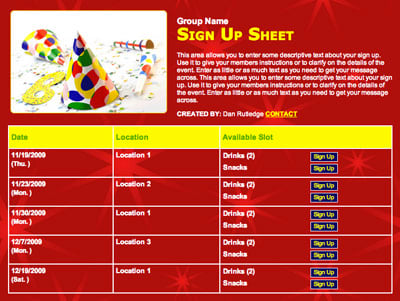 ---
Online sign ups make it easy to send out party invites and gather event RSVPs! SAMPLE
---
Guest Created Party Favors
·       6. Neat & Tidy – Let guests create their own party-themed works of art. Cover the pièce de résistance in contact paper, and you have a placemat for clean dining at the party and at home.
·       7. Accessorize – Moms love macaroni art and kids will love creating noodle necklaces. Jazz up noodles with a few drops of food coloring and a splash of rubbing alcohol in a plastic baggie and shake. Bonus, your guest of honor will enjoy prepping this project.
·       8. Stick It To 'Em – Foam crafts are all the rage. Head to your local craft store and check out an aisle worth of foamie ideas – cards, frames, puppets and more. 
·       9. Get In Character – Create cardboard cutout costumes around your party theme – think fairy wings or monster masks – and let your characters color, paint and decorate their own to wear and take home with them.
·       10. Get Their Autograph – Turn a plain, white t-shirt into a guest book with fabric pens. Bonus idea, pillow cases are a great alternative for slumber parties.
Yummy Party Favors
·       11. Sweet Tooth – Reused frappuccino jars filled with colorful candies make a pretty display and a tasty favor. Loose the label and spray paint the lid and you have a fancy treat.
·       12. Cookie Monster – If you've got the skills, a sugar cookie can magically be transformed into an iced masterpiece. If not, let the kids decorate one to eat and one to take home. After all, anyone can make polka dots.
·       13. Bubble Pop – Clear plastic tubes filled with gum balls are sure to be a hit – if mom can stand the gum smacking. 
·       14. Mini Chefs – Fill mason jars with layered ingredients for a tasty treat. Add a tag with the prep directions and send guests home with a recipe for fun.
·       15. Pass The Pop – Have you seen the lollipop cards all over Pinterest? Snap a pic of your honoree holding out her hand in a fist, then poke a lolli through a hole and your kid's photo becomes 3D.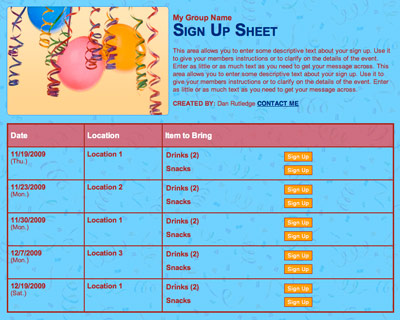 ---
Check out these unique birthday party theme ideas! 
---
Dollar Store Party Favors
·       16. Chalk it up – Give kids the gift of larger-than-life driveway art. Because its beauty gets washed away so quickly, one can never have too much sidewalk chalk.
·       17. Summer Fun – It's a classic, but if sunny days are in the forecast, a bucket and shovel are sure to please.
·       18. Puzzle It – 24 pieces, 48 pieces or 100 pieces – moms will appreciate a favor that keeps their kids entertained while challenging their thinking skills. Oh and kids love 'em too!
·       19. Hello Picasso – From scribble scrabble to coloring inside the lines, coloring books are the go-to canvas for kids. Bonus idea, pair homemade crayons with this favor for a double whammy.
·       20. Book Worm – Earn a gold star! Books are fun and moms will appreciate you for passing out a favor that keeps kids reading.
Jennifer Burg is a flip-flop wearing, Gator-loving, picture-taking, deal-hunting Florida gal. As an overachieving mom of two awesome daughters, making to-do lists helps her remain calm and (somewhat) organized. When she's not planning events and party sign-ups, you can find her blogging at www.TheSuburbanMom.com.