25 Simple Gifts for Kids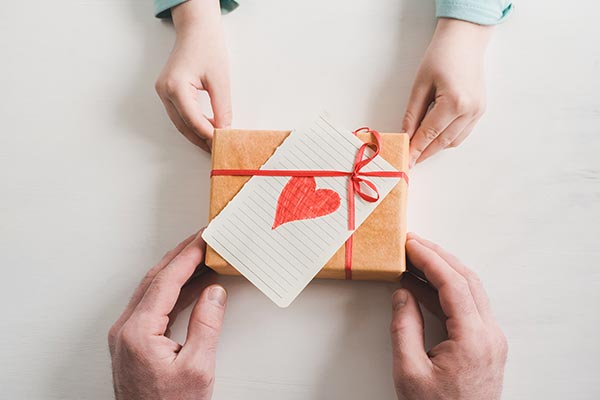 Do you need fresh gift ideas for the kiddos in your life? From birthday parties to the holidays, we've compiled this list of unique, affordable and simple gifts for kids that have the potential to create memories, too. 
Tangible Gifts 
Active Gift - Encourage the child's favorite sport or activity with a soccer ball, jump rope, scooter, swimming goggles, tap shoes or beyond.
Free Pass Coupons - Give him/her a certificate that will get them off the hook for a chore on a day of their choice (clean room, walk dog, make bed, put away laundry).
Money for Each Year - Start a tradition of giving a card with money that equals the child's age. Your kiddo will look forward to a raise each year!
Collection in a Lamp - A unique idea for his/her room: Buy an empty glass lamp that can be opened. Together, stuff it with a collection of model cars, small stuffed animals or seashells.
Recycled Piggy Bank - Reuse an item such as a shoebox, sauce jar or plastic bin. Make three sections: spending, saving and giving. Teach your child about these concepts, give them a starting amount and a weekly allowance. If the gift recipient is older or you want to keep things digital, create a spreadsheet that tracks all of this.
Journal or Diary - Give this classic gift a twist by writing prompts or encouraging notes throughout the notebook. You can ask questions like, "What are three things that made you smile today?" or reserve space for writing down thoughts and dreams.
Meaningful Keepsakes - Kids love special items that have meaning, like a collectible coin from his/her birth year, model car, cedar box, miniature tea set, jewelry box with a twirling ballerina or antique doll.
Purse or Wallet - Include a little spending money tucked in there.
Personalized Sign - Create a door sign or a bulletin board displaying a collage of images and notes related to the special guy or girl's personality. You can buy paint pens and write a name on just about anything!
Family Gift - For big events or holidays, treat the whole family with a group gift like a trampoline, playset or a vacation!
---
Gift lists made easy! Create a wish list and email it out to family members. View an Example
---
Experiences 
Give to Others - This gift allows both you and the young recipient to engage in generosity. Ask for the child's input to determine a cause that is important to him/her. Plan an event together where proceeds will benefit that cause. Organize guests with a sign up and ask them to contribute donations in lieu of a gift.
Splurge on a Favorite Activity - Take them to a movie, horseback riding, arcade, laser tag, ice skating or whatever their favorite thing is. Bring a friend along or enjoy some one-on-one time.
Read a Book and Watch the Movie - Counsel your child to read the book first then watch the movie together. Go big with an entire series of books/movies (Diary of a Wimpy Kid, Harry Potter, Lord of the Rings, Hunger Games). Just make sure the book is on his/her level and check the rating on the movie.
Plan a Yes Day - Say "yes" to requests you would typically put off (within reason of course). Ice cream? Yes. Wear a Batman costume to Target? Of course. Play video games with you for an hour? Play-Doh castles together for two hours? Sure, why not?!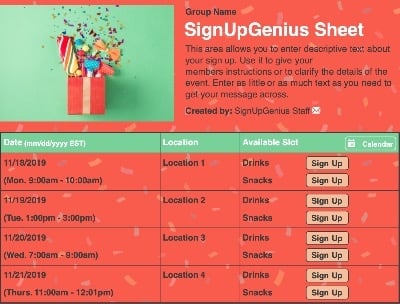 Share Your Interests - Use a birthday as an opportunity to take the special guy or gal to their first play, sporting event, concert, shopping spree, fishing — you get the idea! You can also give them the supplies to teach a favorite hobby like knitting, painting, fishing and more.
Teach Investment - Put a set amount in a financial services account, do some online research together and then invest the money. Watch it grow (or not)!
Buy Season Passes - Consult with your kiddo on where to buy membership passes: a zoo, aquarium, botanical gardens, amusement park — or even season tickets to the theater, sporting event, ballet or orchestra.
Pay for Lessons - Does the special guy or gal want horseback riding or karate lessons? Give them a few months of lessons — or have relatives contribute towards lessons in cake decorating, pottery, knitting and beyond. Bonus: take the class yourself and learn together!
Camp Admission Ticket - Is an exciting summer camp on the horizon? Give your child the gift of camp admission as a special surprise. Family members can contribute towards the camp tuition.
Camp Grandparents - No one spoils a child more than grandma or grandpa! Suggest a sleepover at the grandparents' house for a birthday gift. Note to self: kiddo might need an immediate sugar detox upon returning home!
Screen-free Alone Time Activity - Get creative by giving a cross stitch kit, electronic dartboard or painting supplies.
---
Organize and collect money for group gifts with a sign up.
---
General Gift Giving Ideas
W-N-W-R - Think deeply about what you know about your gift recipient. Follow the "want, need, wear, read" pattern to give them one of each type of item (or split them up between friends and relatives).
Packaging Fort - Young children sometimes appreciate the gift packaging more than the actual gift. Save shoe boxes, cereal boxes, you name it. Create a fort together and have a picnic inside!
College Savings - Start up a 529 College Account for your young scholar. This is a great way for a family member who may live far away but would like to do something special to contribute. Each state is different, so do your research first.
Quality Time - Give the gift of your time and undivided attention. Whether you're giving an experience or a tangible gift, the time spent together is what you both will really remember.
Now that you have the perfect gift idea for your child have some fun setting the plan to action!
Contributors: Emily Mathias, CG Kennedy