15 Father's Day Gift Ideas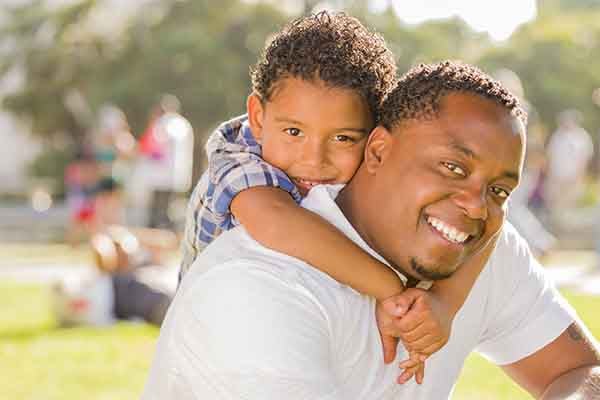 So you're racking your brain trying to come up with ways to celebrate Dad in a few weeks, right? It's got to be something practical, clever and by all means budget-friendly. Well, look no further. We've gathered some ideas that are sure to bring a smile to your top pop's face.
Online Shopping List
TOMS Shoes

 - Not only will dad look rocking in a pair of these uber hip shoes, but he will dig the sentiment behind them. For every pair of TOMS purchased, a pair is sent to a child in need.
Tie Winder - Yes, a tie for Father's Day is totally cliché, but what about tie storage? Who doesn't think a tie winder is totally rad? And, hey, those who no longer use the phrase "totally rad" don't count. Besides, hello, a tie winder equals more organization in your home! Bonus.
Photocard - Sure you could buy Dad a sappy-sweet Father's Day card…or you could create a card with images of Dad's favorite munchkins.
Geek Dads - Encourage bonding time with the kiddos with this series of books filled with geeky fun project ideas for Dad and his mini geeks.
Rechargeable Powerpack - Juice up Dad's gadgets on the go with a portable device that powers up phones, tablets and more when he can't plug in.
DIY Gifts
DAD Frame - Photograph your little ones holding wooden letters spelling out DAD and frame your masterpiece. The mini photo shoot could become an annual Father's Day tradition.
IOU Book - For all those things Dad loves like free reign over the remote for a day, or time for his hobbies, create an IOU coupon book. Be ready for Dad to cash in his goodies.
Homemade Desktop Calendar - Use your scrapbooking skills to create a desktop beauty that will make Dad smile everyday when he turns the date on the calendar.
Handprint Art - Those hands won't stay little forever, so capture those tiny fingers for posterity. Imprint a t-shirt, stepping stone or card and include the message, "Best dad, 'hands down!'"
All About Dad - Kid's have the funniest take on things. Help your kids make a book about Dad. Ask them questions about Dad's favorite things, age, and what he's best at and record their answers.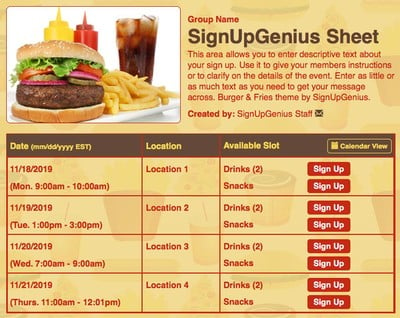 No (or Low) Cost Family Time
Movie Night - A giant bowl of popcorn, a new movie, a cuddly blanket and the family on the couch. What more could Dad want?
Daddy/Daughter or Daddy/Son Day - When was the last time Dad got to hang out with the kids all by himself (aka spoil them rotten)? Treat Dad and the kids to a Mom-free day. (Oh wait, was this a gift for Dad or Mom?)
Throw A Father's Day Bash - Celebrate all the dads in the 'hood with a block party. Use SignUpGenius.com to help plan your event and keep dads in the dark.
See It/Do It Day - Pile the family in the swagger wagon and drive. When you see something fun, stop for a little play time. (Hint, plan your route to take advantage of local events.)
Work Surprise - Does Dad eat lunch all alone at work? Throw him an early Father's Day surprise by showing up at lunchtime with the crew. Bonus, treat him to his favorite meal.
For all the ball-tossing, hairbow-tying, game-playing dads out there, Happy Father's Day! We hope that whatever gifts are given on Dad's Day, each papa feels like the king of his castle every day of the year.