50 Family Reunion Ideas and Games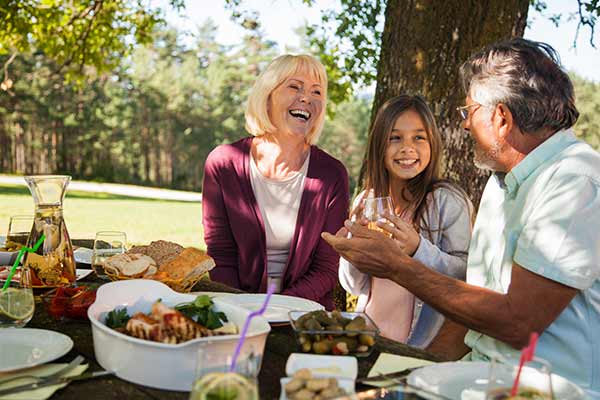 Family reunions, like families themselves, come in a variety of shapes and sizes.  Whether you're planning a small backyard cookout or a large multi-generational extravaganza, here are a few ideas to create a memorable gathering. 
Get Started: Creating the Master Plan
Poll Family Members - Getting a large group to agree on the details is always challenging, so choosing a family member's milestone birthday or anniversary may help. Try offering three dates and taking a tally of the one with best results. You'll also want to decide if you only want one event or multiple events over several dates at a destination.
Set a Calendar with Key Deadlines - Most sources agree — you need at least a year to get all the details together for anything major. Keep on top of due dates for reservations, deposits and travel accommodations.
Delegate Tasks - Take advantage of the strengths of your family: Find the best budget directors, entertainment liaisons, artistic T-shirt designers and welcoming committee leaders. 
Book a Venue(s) - Some families aim for the most central locations or childhood hometowns, while others get better attendance from attractive vacation destinations. Look for locations that offer activities for a wide range of age groups, but above all, reserve early.
---
Organize family reunion volunteer duties with a sign up. SAMPLE
---
Be Affordable for All - Consider families that may be pinching pennies, seniors living on fixed incomes and everyone in between. Be sure everyone is aware of expected shared costs from the very beginning. (And if you've got some relatives who want to help shoulder the cost for others, even better!)
Map Out Meals - Whether you are looking at a single day or a weeklong event, understand that variety is essential with groups. Decide how many meals you'll eat together, if you'll reserve a caterer and if any meals will be "free" for family discretion to go out and eat.
Confirm Photographers - Assigning several responsible family members to take as many photos as possible during your event can save on budget costs for a professional photographer. But remember this may be the time to splurge on one for at least a few formal photos if your family isn't together often.
Plan Downtime Distractions - For multi-day events, make sure you plan for restless travelers and early risers. Provide local maps with options for coffee shops, walking trails or shopping. For younger family members, easy craft activities can be a lifesaver between large group events.
Communicate Often - Send regular updates on reunion planning progress.  Most families have certain relatives who regularly complain of being left out of the loop; be proactive from the beginning.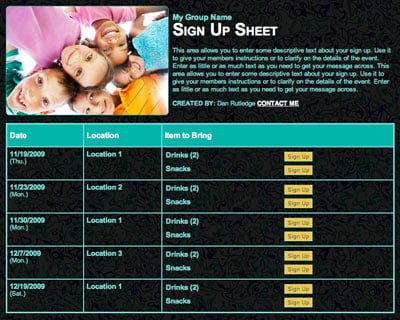 Activity Planning: Bring Families Together 
"Who's Who" Baby Picture Contest - Everyone must bring a baby picture with their name labeled on the back. Number and pin each photo onto a bulletin board and see who can get the most correct. Provide prizes for least changed, most hair, best smile and more.
Get to Know You Bingo - Prepare custom cards where players must find a family member who fits the category box, such as: Find a family member who played baseball in high school, find a family member whose favorite dessert is ice cream, find two cousins who are their family's eldest and more.
Family Story Time - Children never tire of hearing embarrassing stories about their parents. Ask each family to bring an item to share, such as an antique instrument your great grandfather used to play, an old postcard or an item related to your heritage.
Meal Time Conversation Starters - Provide question cards at each person's chair at the start of every meal, such as: Where was your favorite vacation, what was your favorite subject in school or who was your best friend growing up? Be sure to shuffle and reassign cards for the next meal, as well as change around place card holders to encourage family members to sit in different places each time. Genius Tip: Try these 100 getting to know you questions.
Talent Show - Did anyone ever tell you grandma used to twirl a baton? Find out about your family's secret skills and hidden talents. 
Family Map - Especially great for families with relatives spread across the country or world, mark a large map with all the spots family members reside and have each family share something interesting about where they live.
Awards Ceremony - Create certificates to recognize as many members as possible, including categories such as most contagious laugh, the oldest and youngest family members, farthest distance traveled, the loudest snorer, the best hugger and more.
Family Trivia - The game organizer must research questions and answers about family lore beforehand, such as, which family member won a basketball championship in 1965, where did Uncle Bob serve in World War II and who just got accepted into graduate school?
Joke Night - Each family must come prepared with jokes to share. Funny stories about relatives are also always welcome.
Long Distance Call - Don't forget about family members who could not attend because of illness or other scheduling conflicts. Sign "wish you were here" cards and find an appropriate time to Skype or FaceTime.
---
Coordinate a family reunion potluck with an RSVP sign up SAMPLE
---
Set the (Table) Scene: Feast in Style 
Family Favorites Potluck - For a reunion that's centrally located to most family members, ask people to bring their favorite recipes for a potluck. It'll be the most-anticipated event of the day! Genius Tip: Create a sign up so you don't have duplicates!
Sweets Contest - Spice up your food by making it a competition. We know — it'll be tough to pick between Aunt Betty's apple pie and grandma's double fudge brownies!
A Traditional Meal - Does your family mostly hail from a particular country or region? For instance, if you're German, plan for sauerkraut and brats. If you're Columbian, bandeja paisa or tamales.
Signature Drink - Create a play off your family's surname to create a signature beverage. For instance, if your last name is Smith, concoct a "Smith's Sweet Tea" with some fresh herbs tucked into glasses.
Regional Fare - Similar to the traditional food of your ancestors, take menu inspiration from the region of the country where they settled. Have a clam bake if you're a family of New Englanders or fried chicken and cornbread if you're from the South.
Family Tree Centerpieces - Make this concept more literal by filling glass vases with tree branches and securing family photos to them with decorative clothes pins (you can find these at craft stores).
Message Cups - Have a famous family saying? Get it inscribed in vinyl on plastic cups that you'll use for meal time. You could also include a simple message like "Martin Family Reunion" and the year if a phrase or motto doesn't suit you. These also make fun keepsakes.
Famous Faces Tablecloth - Include some favorite family photos and create tablecloths featuring pictures for the big meal. You can upload images on many photo sites and have them shipped to you before the reunion. Guests will get a kick out of spotting family members while they eat.
In Memoriam - Solicit photos from other family members before the reunion and create a display of black-and-white photos of deceased family members as remembrance. Include lit candles if the venue allows.
Cupcake Tree - This is a fun project for a crafty family member who likes to bake. Assemble cupcakes in the shape of a tree, with the cupcakes that form the trunk iced brown and the ones forming the foliage iced green. Step it up a notch by including family names on the cupcakes.
---
Plan a birthday bash with a sign up! SAMPLE
---
Let the Good Times Roll: Games for All Ages 
Family Jigsaw Puzzles - Family photos can be made into large-format jigsaw puzzles and used in a variety of ways such as speed contests or giving each family several pieces to be placed in the puzzle throughout the weekend.
Minute to Win It Games - From snack eating to squirt gun races and all sorts of silliness in between, the options are endless. Give family members a task they must complete in one minute. Now, who can name the most cousins?
Family Relay Races - Split up the families for some fun relays to foster team spirit and friendly competition. You could go with something conventional like an egg or sack race or something more unusual like a corn-on-the-cob eating relay.
Who Am I? - Place the names of each person at the reunion into a hat. Each player must randomly draw a name and tape it to someone else's forehead — making sure they don't see. Using only "yes" or "no" questions, participants must go around the room asking questions about the person's identity to uncover who they've become. For example, "Am I taller than you?" or "Do I have less hair than you?" or "Do I have grandchildren?"
Food Contests - Forget how many times your mother said to stop playing with your food. Consider watermelon seed spitting, pie throwing, butter sculptures, chipmunk cheeks and more.
Family Olympics - Can't decide on just one competition? Plan a variety of events throughout the reunion and keep track of points on a large board. First place takes home the big prize — and family bragging rights!
Family Reunion Jeopardy - Think about all those icebreaker questions and activities you've planned for the weekend. See who's really been paying attention and getting to know others when you put that knowledge to the test with this favorite game show.
Obstacle Courses - These can be modified to fit the appropriate age groups and skill levels. Look for creative ways to include challenges relevant to family members, such as a section of the course including changing doll diapers or texting while navigating the course!
Line Up - Create a list of commands in advance, such as "Line up from oldest to youngest," "line up from farthest traveled to closest to home," "line up from most to least pets." Teams race to complete the commands.
Hot Potato Selfie Game - Participants must pass around a camera pointed at their faces with a timer set. If it snaps a photo while you're holding it, not only do you get a funny selfie taken, but you also have to complete a silly challenge as determined by the group.
Create a Family Directory - Add favorite photos from the reunion, and this will make an ideal gift and a great way to encourage family members to stay in touch.
Plan a Family Photo Shoot - Resist the tendency to put it off until the end of your event; there are always members who must leave early. Print your favorite images and mail them to everyone when they're completed.
Produce a Reunion Video - Capture all the action at your event while also including treasured interviews and family lore from family members. Send links to the full video once completed and download a physical copy to send to family members who aren't tech-savvy.
Host a Family White Elephant Exchange - Make it even more fun by using items family members will recognize from over the years. Remember that gaudy piece of jewelry Aunt Emma always wore or that plaque that hung in grandma's hallway? Perfect.
DIY Photo Booth - Keep a station set up throughout your event incorporating fun props and costumes. Bonus points for an old-timey look or props from family history such as hats, favorite shirts and fake mustaches — remember how rad Uncle Randy's 'stache used to be?
Make a Thumbprint Tree - Have family members press their inked thumbprints on colorful leaves placed on a decorative family tree. It provides a great visual on the growth of your family, as well as a treasured keepsake.
Create Time Capsules - Assembling a reunion time capsule can be a great way to save memories and artifacts from your special event, as well as a promise for future reunions.
DIY Coasters - You'll think of family members every time you put a drink down! You can create coasters on photo sites or complete a DIY project. Buy square-shaped ceramic tiles from a home improvement store, print square four-by-four-inch photos and attach them to the ceramic tile with Mod Podge. Include small felt pads on the bottom corners of the tile to prevent scraping and scratching tables.
Create a Music Playlist - Ask family members to contribute to a digital playlist you can share. Be sure to include songs from each era represented at your reunion. Burn CDs for older family members to enjoy as well.
Assemble a Family Recipe Book - Be sure to request recipes several months in advance and include as much background history and stories as possible behind the family favorites.
Frame Photos of the First Family's Original Home - It's even better if you can find one including the couple from whom all of you descended.
Family reunions are a wonderful time to reconnect and forge new bonds for new generations. With proper planning and these creative ideas, you'll be on the road to create memories for years to come! 
Laura Jackson is a freelance writer based in Hilton Head, S.C. with her husband and two teenagers.