Family-Friendly Craft Ideas for Boys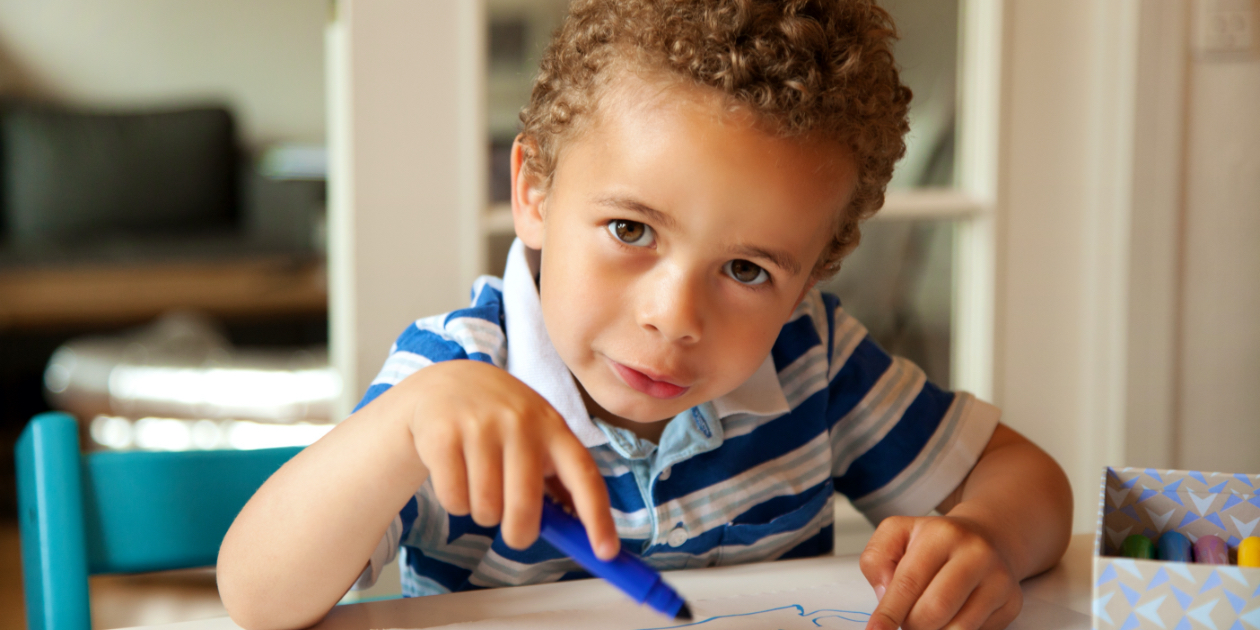 Crafts are a great way to get your little guy off the tablet and engage him in creative and artistic activities! Plus, crafts are an excellent way to encourage innovative thinking and build fine motor skills. Here are some family-friendly craft ideas that boys (and the whole family) will love! 
Paint Rocks - Have your kiddo run around outside looking for rocks, then clean them and use craft paint to decorate them. It's up to you if you put them back! You can also look into rock-hiding groups on social media by searching "painted rocks" or "kindness rocks."
Marshmallow Mansions - Use toothpicks and marshmallows to build structures, houses, and mansions. See how high you can go before they fall!
Pipe Cleaner Ninjas - Who doesn't love ninjas? Find out how to make pipe cleaner ninjas here.
Sensory Bottles - We haven't found a kid that doesn't love sensory bottles. Here's a great resource with 21 ways to make sensory bottles.
Pinecone Gnomes - Scout the neighborhood for pinecones and use them to make garden gnomes with Styrofoam heads and felt for hats and hands.
Plan summer fun at the pool with an online sign up. View an Example
Box Cars - Save boxes from online orders for the kids to turn into cars! It'll be so fun to cut, glue and color the boxes to make their own little vehicles. Bonus points for using paper or painter's tape to create roads around the house.
Thumbprint Art - Create your own thumbprint people! Use paint and a thumb to make the bodies and then add arms and legs to make your thumbprint art.
Paper Airplane War - Blank paper folded in a dozen ways is an engrossing craft. Look on YouTube for paper airplane folding tutorials and then decorate your planes with crayons, markers, stickers, and whatever else you have. Host a paper airplane launching contest or battle.
Sidewalk Chalk Games - Take sidewalk chalk to the next level and draw giant games to play checkers, tic-tac-toe, hopscotch or whatever else you can think of.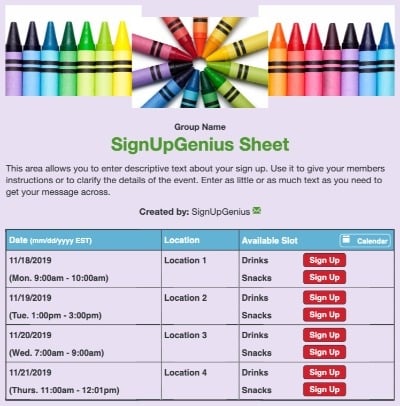 Sidewalk Paint - Mix a 1:1 ratio of cornstarch to water and add food coloring to create sidewalk paint that will wash right off. If it's too thick, add more water.
Paper Mache Volcano - Use this easy tutorial to create a paper mache volcano that will actually erupt.
Learn Origami - Find origami tutorials online and use them to create all sorts of cool origami, from ninja stars to swans.
Homemade Play-Doh - Browse different Play-doh recipes online to find your favorite and put your boys in charge of mixing new batches.
Homemade Slime - Boys love slime! Make your own at home and get tons of mix-ins for customization like glitter, small eyeballs and other dollar store finds.
Popsicle Stick Crafts - There are so many crafts you can make with popsicle sticks, from launchers to airplanes. A quick YouTube or Google search should leave you with plenty of ideas.
Collect RSVPs for a birthday party with an online sign up. View an Example
Catapult Paper Airplane - Take airplanes to the next level by attaching a rubber band underneath. Use a hole puncher to make a hole, loop the rubber band and then use it to launch the airplane even further!
T-Shirt Cape - Use an old adult t-shirt and leave the neckline intact but cut away the shirt until you are left with a cape shape. Let the superhero games begin!
Shoebox Foosball Game - Cut holes in the sides of a box and put tubes through them. You can use wooden dowels or make tubes using old paper towel holders cut and rolled tighter. Glue cutout foosball players to cardboard and tape them onto the tubes, hanging from the sides to give them the ability to push. Throw in a ping pong ball and play.
Balloon Car - There are a lot of varieties of this online, so you can easily find one that fits the supplies you have available. This STEM activity uses an inflated balloon attached to a car (real or also homemade) to power the car. Balloon car races are encouraged!
Squirt Gun Spray Paint - Fill small squirt guns with washable paint and then set up canvases outside in a paint-safe area and let kids squirt away.
Coordinate a backyard BBQ celebration with a sign up. View an Example
Lovey House - Does your boy have a favorite stuffed animal, action figure, lovey or toy? Create a little house for their favorite toy by using boxes, paper, glue, scissors, crayons, paint and creativity.
Make Your Own Book - Stack a few sheets of paper and fold the stack in half. Let them write the story and draw the art, staple the fold to keep all the pages together, and then lead storytime.
Paper Bag Puppets - Socks or paper bags are both great for this. Use them to create a variety of puppets and then set up a makeshift puppet stage and bring the characters to life! Using fun supplies like googly eyes, pipe cleaners, poofs, and more, will make this really fun.
Make Your Own Pillow - Making a pillow is a good way to get boys interested in sewing! Let your child pick a fun fabric and cut two equal squares. A simple stitch is all you need, and then leave a hand-sized opening so you can stuff it. Hand stitch the remainder and you've got a pillow! Have some fun and cut your fabric in the shape of a ninja, rocket ship, animal or some other creative idea! Or, decorate the fabric before sewing to make it truly unique.
Shoebox Pinball Machine - One of the fan-favorite crafts for boys, this one is a blast! There are tons of tutorials online that you can use to pick your favorite. A box, rubber bands, clothespins and other decorations are usually all that is needed to create your own working pinball machine.
If you're thinking boys don't love crafting as much, you might just need to try out some of these ideas. All of these craft ideas are things the whole family will enjoy, they don't require any obscure materials, and they will ensure hours of screen-free fun and learning.
Erica Jabali is a freelance writer and blogs over at ispyfabulous.com.