A Summer BlockBuster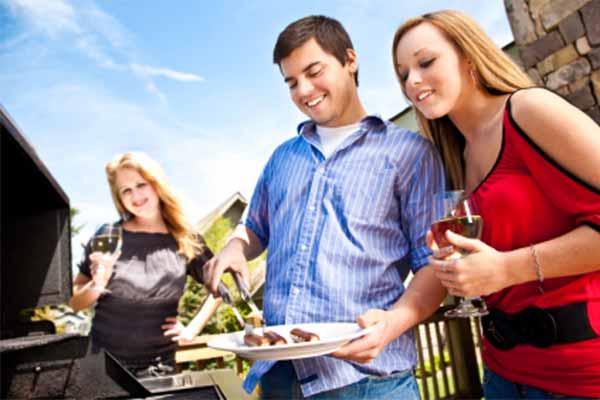 What's the only thing better than summer? MID-SUMMER….. when everything is in full swing. Barbecues, picnics and throwing a great party with great friends and great food!

The most inexpensive way to feed a crowd is with a potluck meal, where every participating household contributes a dish. Guests who don't cook can bring paper plates, utensils, or beverages. Here are some ways for you and your neighbors to team up to rock the block!
Sizzling Summer Party Ideas!
Cool Treats - Arrange for an ice cream truck appearance or rent a snow-cone machine. Imagine everyone's excitement when a treat-trekking truck drives down the street with the music playing and the flags waving. There's something special about buying summertime snacks from an ice cream truck. It's a great way to keep a hot day cool. And shaved mountains of snow in all colors and flavors bring smiles to people of all ages adding that little something extra.
Ice Cream Sundae Buffet - Guests have the thrill of customizing their sundaes with a whole variety of colorful sugary toppings. Instruct neighbors to bring a quart of their favorite ice cream flavor or topping. Indulge your guests in a make-your-own-sundae station including fudge and caramel sauce, crushed pineapple, nuts, bananas, wafer biscuits, whipped cream and the all-important cherry for the top!
Cupcake Decorating Buffet - Ask your neighbors to bring trays of unfrosted cupcakes and then set up for some cupcake decorating fun. Experiment with delicious flavor combinations like chocolate with peanut butter frosting or carrot cake with cream cheese icing. Everyone can be fancy when decorating cupcakes with icing, fondant, sprinkles or candy melts. You can't go wrong with any of these delicious coatings. Each will give cupcakes, mini cakes and other baked goods a delicious finish.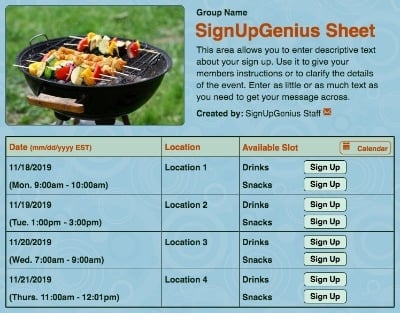 Recipe Swap - Have your neighbors bring their favorite family dishes and copies of the recipe. Your block party guests get to taste their neighbors' special dishes and take home instructions on how to make them. It's a great way to mix food and conversation. Most of the time you will find that the recipes are creative, passionate and just as diverse as your neighbors.
Bike Wash Fun - A bike-washing station has cool fringe benefits: kids get soaked and sudsy while they scrub. Plop a water-filled tub in the driveway, pour in some mild dish soap, grab their sponges, and wipe down plastic toys and bikes. It is simply good clean fun, but if your kids post some signs to attract customers and keep a cash box for making change, they might earn a few quarters too.
Scavenger Hunt - A community scavenger hunt with clues to the prize hidden under small rocks, flower petals, tree trunks is always a blast. Your guests will be thoroughly entertained with one of the most hilarious and competitive parties ever! This is definitely a party idea that your friends will talk about for a long time.
Outdoor Games - Plan group activities that will get everyone involved. Tug of war games, volleyball, croquet, or pitching horseshoes have broad appeal and serve as ice-breakers to help neighbors get acquainted. Appoint those folks who won't or can't participate to be the official photographers, others to be the scorekeepers, and those that are left to be the cheering squad!
 
Make your block party potluck a little more special with our online invitations and potluck sign up sheets.  See how.
---