25 Best Mother's Day Quotes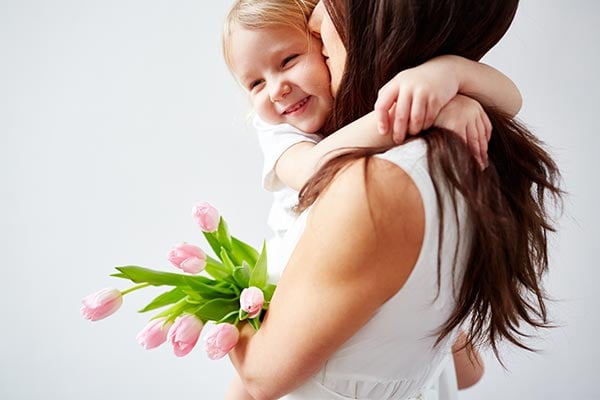 M-O-M. A three-letter word packed full of immeasurable meaning. Want to honor a special lady for Mother's Day? Browse some of these memorable quotes for a toast to remember or a simple note for your card.  
My mother was the most beautiful woman I ever saw. All I am I owe to my mother. I attribute all my success in life to the moral, intellectual and physical education I received from her. - George Washington
Motherhood: All love begins and ends there. - Robert Browning
The heart of a mother is a deep abyss at the bottom of which you will always find forgiveness. - Honore de Balzac
I think my mother taught me what not to do. She put us first, always, sometimes to the detriment of herself. She encouraged me not to do that. She'd say being a good mother isn't all about sacrificing; it's really investing and putting yourself higher on your priority list. - Michelle Obama
A mother's arms are made of tenderness and children sleep soundly in them. - Victor Hugo
---
Plan a Mother's Day potluck with an online sign up. SAMPLE
---
All that I am, or hope to be, I owe to my angel mother. - Abraham Lincoln
Mother is the name for God in the lips and hearts of little children. - William Makepeace Thackeray
My mother had a great deal of trouble with me, but I think she enjoyed it. - Mark Twain
Call your mother. Tell her you love her. Remember, you're the only person who knows what her heart sounds like from the inside. - Rachel Wolchin
When you are a mother, you are never really alone in your thoughts. A mother always has to think twice, once for herself and once for her child. - Sophia Loren
Life began with waking up and loving my mother's face. - George Eliot
The mother's heart is the child's schoolroom. - Henry Ward Beecher
Mother's love is peace. It need not be acquired, it need not be deserved. - Erich Fromm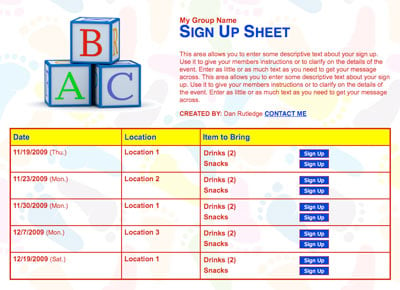 (Motherhood is) the biggest gamble in the world. It is the glorious life force. It's huge and scary—it's an act of infinite optimism. - Gilda Radner
Mama was my greatest teacher, a teacher of compassion, love and fearlessness. If love is sweet as a flower, then my mother is that sweet flower of love. - Stevie Wonder
Youth fades, love droops, the leaves of friendship fall; A mother's secret hope outlives them all. - Oliver Wendell Holmes Sr.
That strong mother doesn't tell her cub, "Son, stay weak so the wolves can get you." She says, "Toughen up, this is reality we are living in." - Lauryn Hill
He didn't realize that love as powerful as your mother's for you leaves its own mark. - J.K. Rowling, Harry Potter and the Sorcerer's Stone
If I were asked to define Motherhood. I would have defined it as Love in its purest form. Unconditional Love. - Revathi Sankaran
My mother always taught me to be strong and to never be a victim. Never make excuses. Never expect anyone else to provide for me things I know I can provide for myself. - Beyoncé Knowles
---
Organize a Mother's Day party with an online sign up. SAMPLE
---
Kids don't stay with you if you do it right. It's the one job where, the better you are, the more surely you won't be needed in the long run. – Barbara Kingsolver
The only love that I really believe in is a mother's love for her children. - Karl Lagerfeld
 I don't know what it is about food your mother makes for you, especially when it's something that anyone can make — pancakes, meat loaf, tuna salad — but it carries a certain taste of memory. - Mitch Albom
God could not be everywhere and therefore he made mothers. - Jewish Proverb
My mother is my root, my foundation. She planted the seed that I base my life on, and that is the belief that the ability to achieve starts in your mind. - Michael Jordan
Take the time to recognize the women in your life who have made a difference — whether they're a mother or a mother figure. Opening your heart is always the right thing to do. 
Christina Kaemmerlen is a journalism junkie, burrito lover, Tar Heels sports addict, manic mom and loving wife living in southern suburbia.