30 After School Snacks Your Kids Love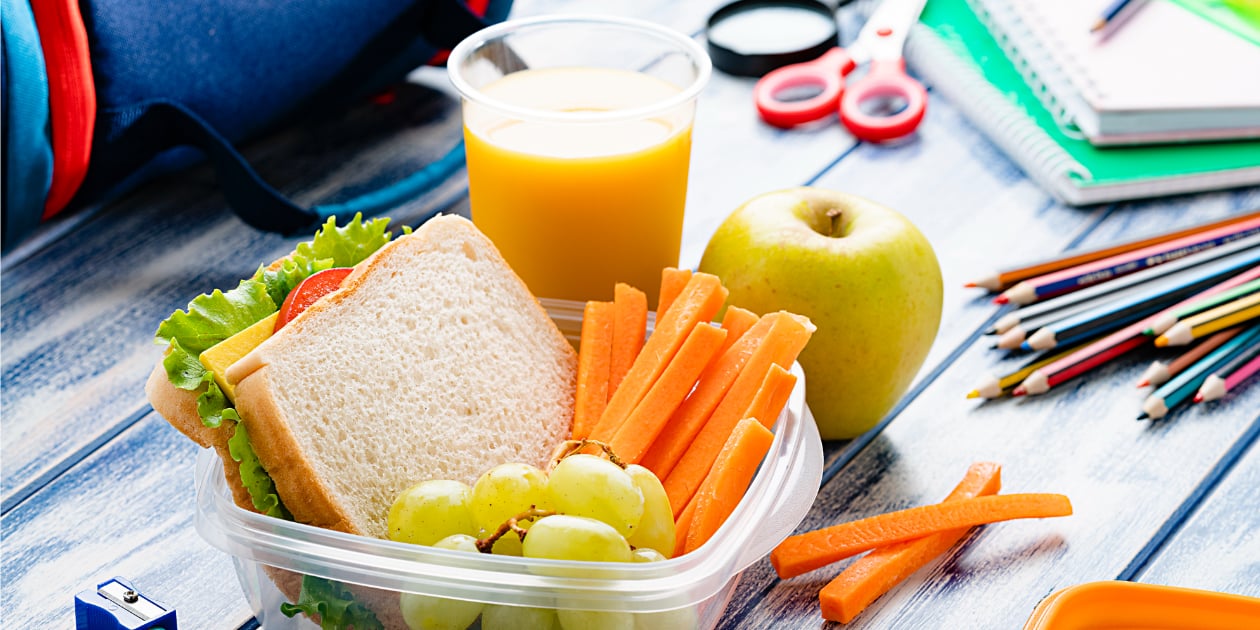 Nobody seems hungrier than a kid who has just gotten home from school. But, with dinner only a couple hours away, you don't want them getting too full. Having some helpful snack options on hand provides you with an easy to whip up option, without it being too filling

When thinking about after school snacks, here are some simple hacks and ideas that will make your life easier and get food in those bellies faster.
After School Snack Tips
Plan Ahead - Wash and cut fruit and veggies on Sunday nights and store them in the fridge for grab-and-go snack ideas.
Grab and Go - Have a few healthy snacks on hand that are easy to share in seconds like almonds, sweet potato chips and cheese sticks.
Shop Online - Take advantage of apps that allow you to shop online and have food delivered or picked up ready to go. This will make shopping even easier.
Sample Sign Up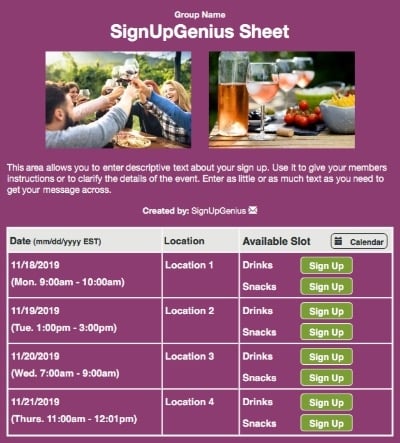 30 After School Snack Ideas
Now that you're armed with tips, let's check out 30 kid-tested and parent-approved after school snack ideas that will keep your kids from getting hangry.
Easy Snack Ideas with Light Prep
Veggies and Dip - Veggies like baby carrots, sliced cucumber, and sliced bell pepper are all great with a side of ranch.
Pretzels and Dip - Pretzels taste good with a lot of dips, like peanut butter and Nutella.
Hippeas - These puffed chickpea snacks are perfect all on their own.
Fruit & Dip - Apples and caramel dip, strawberries and whipped cream, and fruit and yogurt are easy and popular choices.
Dips and Hummus - Slice up some veggies, like carrots and celery, maybe add some pretzels or slices of pita bread, and hummus for dip.
Coordinate after school clubs with an online sign up. View an Example
Apple Nachos - Slice apples, drizzle in peanut butter, dust with baby chocolate chips and serve.
Energy Balls - There are so many easy recipes for these online and they'll keep in the fridge for about a week.
Celery and Peanut Butter - A classic, for good reason, they are easy, filling, and healthy! To have even more fun with this snack, check out these cute ideas to create celery snails and caterpillars.
Smoothies - Kids love smoothies. All you need is some frozen or fresh fruit, maybe a handful of spinach, a cup of liquid like almond milk, juice or water, and blend it up.
Fruit Salad - Dice up fruit that you have on hand, drizzle in honey, and enjoy!
Homemade Chocolate Chip Snack Bars - Remember those chocolate chip granola bars that were popular years ago? Make a yummier, healthier version with this recipe.
Healthier Rice Crispy Treats - Make a healthier version with Smash Mallow Marshmallows and brown rice crispy cereal that kids will still love.
Homemade Popsicles - Use the fruit you have on hand, mix with some honey for sweetness and Greek yogurt to thicken. Layer them in or blend it together. Pour into popsicle molds and freeze!
Smoothie Bowls - To make those delicious smoothie bowls from health bars, make a thicker smoothie (less liquid, more frozen fruit and veggies) and then top with granola, fresh fruit, coconut flakes, or whatever else your kids love.
Homemade Trail Mix - Grab a selection of nuts, raisins, yogurt-covered raisins, mini chocolate chips or M&Ms, and anything else you think your kids might like and mix it together for a quick and easy snack. Check for choking hazards if your kids are little!
Chocolate Dipped Fruit - Dip those orange slices or strawberries in a little melted chocolate and refrigerate for a refreshing and delicious snack.
Yogurt Filled Raspberries - Raspberries are not only delicious but also easy for young kids to eat and full of fiber. Put yogurt in a piping bag and squeeze into the top of the raspberries for a creamy, bite-sized treat.
Frozen Yogurt Bark - This snack is so easy, you won't believe it! Just spread yogurt on a sheet pan, top with fruit, small diced nuts, chocolate chips, or whatever you have on hand, and freeze! There are tons of recipes online, but here's one to get you started.
Frozen Banana Pops - This one can be customized so many ways and is unbelievably easy. Start by peeling bananas, then insert a popsicle stick in one side until there's just enough left to hold. Dip bananas in vanilla or flavored yogurt and roll in sprinkles for added flair. Place on parchment paper on a cooking sheet and freeze for a couple of hours until set.
Organize soccer snacks for the season with an online sign up. View an Example
Quick Heat-up Snacks
Pretzel Bites - These small bite-sized pretzel bits are filled and topped with cheese. Heat and serve — it's just that easy!
Mini Pizzas - Use slices of pita bread or English muffins, a little tomato sauce, cheese and any other toppings. Bake at 350 for 10 minutes or less for a quick and easy snack.
Egg Bites - Use cupcake tins to create the perfect-sized egg bites. Find recipes online for easy mix-ins to keep kids interested.
Healthy Muffins - Banana and chocolate, peanut butter and banana, blueberry, apple, the sky is the limit! The best part of healthy muffins is you can make them ahead and use them for a few days.
Easy Quesadillas - Use tortillas and whatever you have on hand — cheese and beans, cheese and chicken, chicken and salsa, cheese and guacamole — you get the idea! Heat them up and serve.
Banana Bread - Use those bananas that are too brown for your kids to eat and make healthy and delicious banana bread. A dollop of butter is all you'll need and it's ready to go.
Sweet Potato Fries - Bake up some frozen sweet potato fries and serve with a side of ketchup.
Banana Oatmeal Cookies - Make this easy recipe on Sunday night and don't tell kids how healthy they are.
Pigs in a Blanket - All you need is mini hot dogs and croissants to make this easy snack. Choose reduced-fat croissants and nitrate-free hot dogs to make it healthier!
Protein Waffles - Use Kodiak Cake Mix for a healthier Belgian waffle. Top with fresh fruit, a drizzle of maple syrup and even a dollop of whipped cream!
Homemade Fruit Roll-Ups - Use an easy recipe, like this one for delicious apple cinnamon fruit roll-ups, to make healthy fruit roll-ups that your kids will love. Just plan ahead because these do take 3-4 hours in the oven on low heat.
These snack ideas are easy to customize to what you have available or what is in season. Once you learn a basic muffin recipe, you can swap out the fruit to keep it interesting. Or, try different flavors of homemade granola bars and fruit roll-ups.  
By planning ahead a week or more at a time, it'll take the stress out of the after school snack rush and make life a little easier.  
Erica Jabali
is a freelance writer and blogs over at ispyfabulous.com.