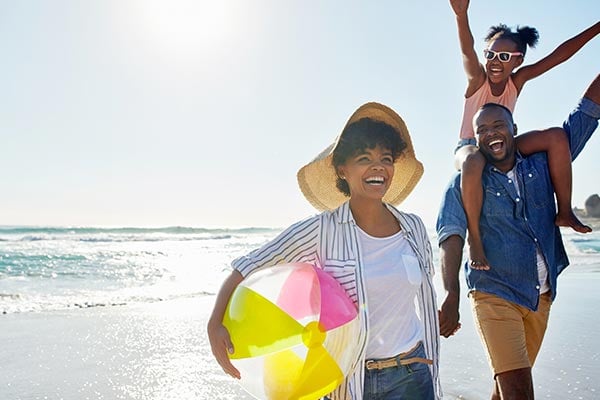 Dreaming of an escape from the daily hustle? A vacation gives your family a chance to reconnect and create memories together. The only problem is that traveling can bring unexpected stress along with fun, causing you to return more exhausted than ever. But a little pre-trip planning can go a long way towards a stress-free vacation. Follow these tips, and you'll be on the road to a (near) perfect family getaway.
Plan Together
Parents may hesitate to ask for input from their kids about what they'd like to do on vacation, but remember, polling for ideas doesn't mean the kids are in charge of the decisions. You might find out that your brood is more interested in a laid-back trip to a nearby beach instead of exploring a big city.
Avoid Crowds - Do some research to find out when crowds peak at your destination. If possible, schedule your trip during a slower time to maximize your relaxation (and beach or mountain space).
Make Memories - Get kids involved in capturing memories of the trip. Before you depart, ask kids if they would like to take photos of an area of interest such as wildlife, nature, architecture, food or local culture. Kids can create a slideshow after the trip (with help from parents if needed) and share their experience discovering a new place.
Travel Together - If schedules and budgets allow, invite a set of grandparents or another relative to join you on the trip. This also allows mom and dad to get some extra time away together.
Limit Devices - Smartphones and tablets can be lifesavers to keep everyone content on long drives and flights but playing classic travel games gives you quality time together and helps the miles fly by. Try some of these fun car games on your next road trip.
Extra Tip:
 Plan a vacation that is age appropriate to avoid unrealistic expectations for behavior.
---
Plan a family reunion with a sign up. View an Example
---
Set a Budget
Before you make any decisions about your family getaway, determine your travel budget for the trip. Nothing dampens the fun like getting part way through a vacation and realizing you're low on money. Nail down the larger costs like flights, lodging and ground transportation, and then set a daily budget for meals and entertainment. Also, you can save big bucks (especially when traveling as a family) if your group is up for a road trip.
Search for deals - No matter how thorough you are when you set the budget, you can prepare for unexpected costs on the trip. No one wants to feel like they're scrimping on vacation, so channel your inner deal hunter to free up some extra funds.
All-Inclusive - See if your destination offers all-inclusive packages. There are often cost-conscious options available and it can be more relaxing to skip budgeting for every meal and activity. If this isn't an option, check out the costs for the restaurants and activities you know will be on your agenda to determine a reasonable daily budget.
Consider Trade-Offs - Think about your vacation must-haves and look for ways to save in areas that aren't as important to you. For example, choosing a less expensive hotel can leave you with more money for excursions and dining.
Extra Tip:
 In an effort to save, don't rule out travel insurance. The cost is often worth it to ensure your trip.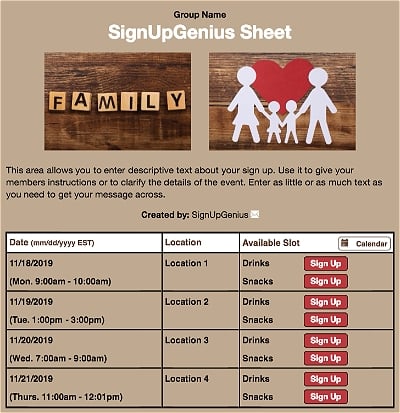 Stay Practical
Anytime you are traveling with the whole family you will need to be aware of everyone's needs and address expectations and guidelines ahead of time.
Rethink Routine - What's true for kids at home is true on vacation. Be mindful of their patterns and personalities as you plan. If your kids thrive on a predictable routine, everyone will be happiest keeping bedtimes, meals and a mid-day rest all on a pretty consistent schedule. If your crew is used to a more fluid routine, you may be up for evening activities like swimming or shows.
Extra Tip:
 Resist the urge to cram too many activities into your schedule. Allow for down time.
Basic Needs - Keep an eye out for signs of exhaustion – a nap can help get the day back on track. And hydration is crucial for happy travelers especially for summer trips – pack reusable water bottles for every member of your group. Keep healthy snacks on hand and try to keep everyone on a healthy diet. Even if you add in more sweets, balance them out with fruit, vegetables and lean protein choices.
Build in Recovery Time - Plan an extra day of vacation time to adjust back to normal life once you arrive home. You will be so glad to have that extra day to get settled, plan the week ahead, tackle laundry or simply be in your normal home environment.
Most important of all, once you set off on your family vacation, don't sweat the small stuff. Just have fun with your crew as you experience new memories together!
Contributors: Angel Rutledge, Ashley Kaufman