50 Love Quotes to Make Him or Her Swoon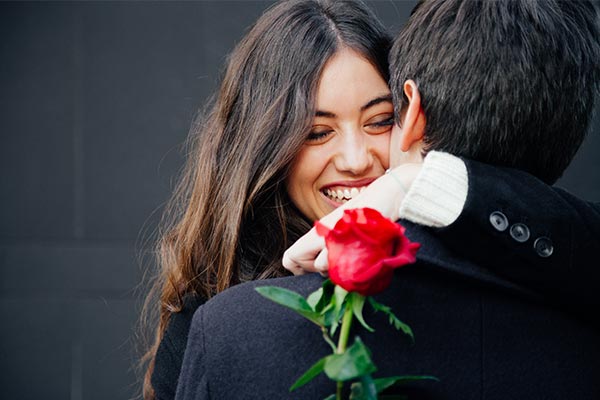 Looking for a romantic quote to add to your Valentine's Day love letter? Look no further! Your sweetheart will think you're a regular Romeo or Juliet with this inspiration. 
For the two of us, home isn't a place. It is a person. And we are finally home. - Stephanie Perkins, author
Romance is the glamour which turns the dust of everyday life into a golden haze. - Elinor Glyn, actress
Love is when the other person's happiness is more important than your own. - H. Jackson Brown Jr., author
Love is the voice under all silences, the hope which has no opposite in fear; the strength so strong mere force is feebleness: the truth more first than sun, more last than star. - E.E. Cummings, poet
Life is a flower of which love is the honey. - Victor Hugo, author
Love has nothing to do with what you are expecting to get, only with what you are expecting to give — which is everything. - Katharine Hepburn, actress
Falling in love is very real, but I used to shake my head when people talked about soulmates, poor deluded individuals grasping at some supernatural ideal not intended for mortals but sounded pretty in a poetry book. Then, we met, and everything changed, the cynic has become the converted, the sceptic, an ardent zealot. - E.A. Bucchianeri, author
Love recognizes no barriers. It jumps hurdles, leaps fences, penetrates walls to arrive at its destination full of hope. - Maya Angelou, author
Everything I do, I do it for you. - Bryan Adams, musician
Falling in love is easy. Falling in love with the same person repeatedly is extraordinary. - Cristal Woods, author
---
Collect donations and recruit volunteers for a Valentine's raffle with a sign up. SAMPLE
---
The best and most beautiful things in this world cannot be seen or even heard, but must be felt with the heart. - Helen Keller, activist
I come here with no expectations, only to profess, now that I am at liberty to do so, that my heart is and always will be … yours. - Jane Austen, author
Love is friendship that has caught fire. - Ann Landers, journalist
The best love is the kind that awakens the soul and makes us reach for more, that plants a fire in our hearts and brings peace to our minds, and that's what you've given me. - Nicholas Sparks, author
Love is composed of a single soul inhabiting two bodies. - Aristotle, philosopher
Whatever souls are made of, his and mine are the same. - Emily Bronte, author
The best thing to hold onto in life is each other. - Audrey Hepburn, actress
Love is just a word until someone comes along and gives it meaning. - Paulo Coehlo, author
One word frees us of all the weight and pain of life: That word is love. - Sophocles, Philosopher
If you live to be a hundred, I want to live to be a hundred minus one day so I never have to live without you. - A.A. Milne, author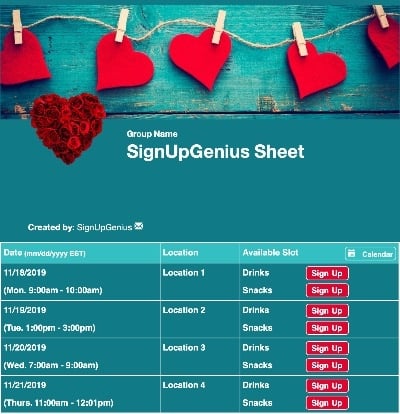 Lots of people want to ride with you in the limo, but what you want is someone who will take the bus with you when the limo breaks down. - Oprah Winfrey, talk show host and entrepreneur
We are most alive when we're in love. - John Updike, author
In case you ever foolishly forget; I'm never not thinking of you. - Virginia Woolf, author
You are my sun, my moon, and all my stars. - E.E. Cummings, poet
Being deeply loved by someone gives you strength, while loving someone deeply gives you courage. - Lao-Tzu, philosopher
The greatest happiness of life is the conviction that we are loved; loved for ourselves, or rather, loved in spite of ourselves. - Victor Hugo, author
I would rather spend one lifetime with you, than face all the ages of this world alone. - J.R.R. Tolkien, author
You don't love someone for their looks, or their clothes, or for their fancy car, but because they sing a song only you can hear. - Anonymous
For all the things my hands have held, the best by far is you. - Andrew McMahon, musician
Not even in my weakest moment have I considered letting you go. - Judith McNaught, author
---
Plan a school Valentine's Day party with a sign up. SAMPLE
---
If I had but an hour of love, if that be all that is given me, an hour of love upon this earth, I would give my love to thee. - Alice Sebold, author
Love starts as a feeling, but to continue is a choice; And I find myself choosing you more and more every day. - Justin Wetch, poet
You have bewitched me, body and soul, and I love, I love, I love you. I never wish to be parted from you from this day on. - Jane Austen, author
At the touch of love everyone becomes a poet. - Plato, philosopher
For you see, each day I love you more, today more than yesterday and less than tomorrow. - Rosemonde Gerard, poet
And what do all the great words come to in the end, but that? I love you — I am at rest with you — I have come home. - Dorothy L. Sayers, author
And I'd choose you; in a hundred lifetimes, in a hundred worlds, in any version of reality, I'd find you and I'd choose you. - Kiersten White, author
To live without loving is not really to live. - Moliere, playwright
I cannot exist without you — I am forgetful of everything but seeing you again — my Life seems to stop there — I see no further. You have absorbed me. - John Keats, poet
I know that somehow, every step I took since the moment I could walk was a step towards finding you. - Nicholas Sparks, author
Love is an act of endless forgiveness, a tender look which becomes a habit. - Peter Ustinov, actor
You are the finest, loveliest, tenderest and most beautiful person I have ever known — and even that is an understatement. - F. Scott Fitzgerald, author
We never know we are beings till we love. And then it is we know the powers and potentialities of human existence. - Jean Toomer, poet
Age does not protect you from love. But love, to some extent, protects you from age. - Jeanne Moreau, actress
Love is the master key that opens the gates of happiness. - Oliver Wendell Holmes, poet
I love you more than I have ever found a way to say to you. - Ben Folds, musician
Whoso loves believes the impossible. - Elizabeth Barrett Browning, author
Sometimes your nearness takes my breath away; and all the things I want to say can find no voice. Then, in silence, I can only hope my eyes will speak my heart. - Robert Sexton, author
I love you right up to the moon — and back. - Sam McBratney, author
It was love at first sight, at last sight, at ever and ever sight. - Vladimir Nabokov, author
Your loved one will feel so cherished hearing just one of these quotes! 
Kayla Rutledge is a college student who spends most of her time writing, singing for her church and eating quesadillas.