25 Great Books for Book Clubs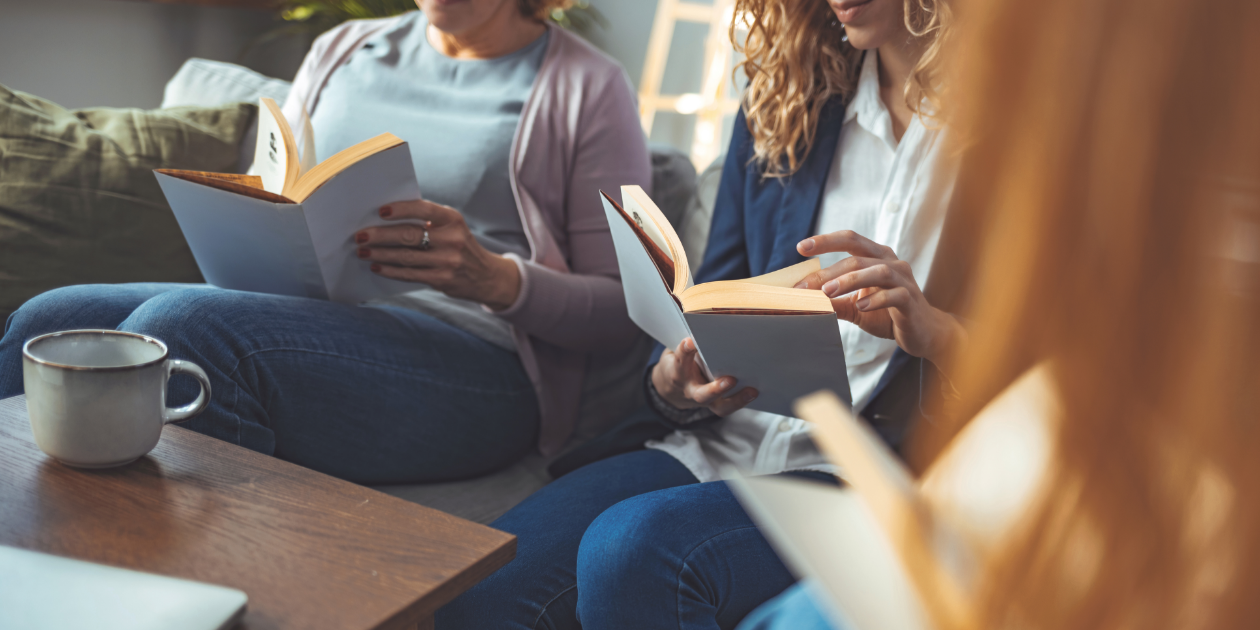 Even if you love books, it can be difficult to find time for reading in your busy schedule. A book club is a great way to learn about page-turning new reads, expand your horizons, and carve out a little time for yourself. Whether you're just there to socialize, or you want to gain deep insights, a book club is a great way to make new friends and connect with other people who also have a passion for reading. Check out these suggestions for exciting and thought-provoking books for your next meeting.
Glamorous Thriller: "The Paris Apartment" by Lucy Foley - Lucy Foley sets her latest thriller against the backdrop of a mysterious luxury apartment building in France. Your book club will love taking this read chapter by chapter and trying to figure out "whodunit."
Summer Read: "Streakin" by Jane Simkins - "Streakin" is sure to have you feeling nostalgic for your teenage days as you read about Jane going through the often hilarious day-to-day of high school life. Quirky, endearing and delightfully insightful, this book is the perfect breezy pick for your summer book club and a great beach read.
Book Club with Kids: "The Wild Robot" by Peter Brown - "The Wild Robot" tells the adventurous story of a robot stranded on an island who makes a life and family for herself while surviving nature's obstacles. You'll find yourself wanting to ignore your children's bedtime so that you can stay up late reading with them. If you're trying to get kids more excited about book club, this is a great pick.
Horror: "The Shining" by Stephen King - You might think you know the whole story if you've seen the movie. But Stephen King's original has even more bone-chilling details that prove that in the hands of a truly great author, even the most ordinary of things can become terrifying. You might want to read this one all together in a brightly lit room!
Wellness Read: "Mothers, Daughters, and Body Image: Learning to Love Ourselves as We Are" by Hillary L. McBride - We aren't saying this book will heal your childhood wounds, but this beautiful work by Hillary McBride will certainly help you understand how much we internalize the way we are raised when it comes to self-image. Learning to love ourselves the way we are and passing that self-acceptance on to our children is one of the key motifs of this eye-opening read. You might shed some tears with your fellow book-club members as you explore this touching book.
Psychological Thriller: "The Push" by Ashley Audrain - Not for the faint of heart. This novel looks at the experience of new motherhood through the eyes of Blythe Connor, who struggles with her relationship with her daughter but feels instant connection to her second-born son. When her whole world is turned upside down, Blythe is forced to wrestle with deep-seated fears and confront parts of herself that she'd rather not examine. But be warned, this book is a tough read and any new parents in your book club might find it particularly disturbing.
Eye-Opening Read: "The Curious Incident of the Dog in the Night-Time" by Mark Haddon - When the neighbor's dog turns up dead, fifteen-year-old Christopher, who is autistic and struggles with social cues, decides to investigate the mystery. The story is told from Christopher's point of view, and although it is a work of fiction, it gives incredible insight into the inner dialogue of a perspective we often don't get as readers.
Dark Humor: "The Box in the Woods" by Maureen Johnson - Teen sleuth Stevie Bell and her hilarious friends are back on the case when she's asked to solve a quadruple homicide from the seventies at a remote summer camp. Although technically written as a young adult novel, (and great for a book club with teens) this book will delight readers of any age.
Beach Read: "Where the Crawdads Sing" by Delia Owens - Set in the North Carolina coastline, "Where the Crawdads Sing" is a beautifully written murder mystery about Kya, a strange and lonely girl who must learn to survive on her own in the marshlands. This is a great read to take along to the beach for your summer book club because it has just the right amount of scenic coastal descriptions mixed with mystery and intrigue.
Heartwarming for Parents: "The Milk Memos: How Real Moms Learned to Mix Business with Babies - and How You Can, Too" by Cate Colburn-Smith - "The Milk Memos" was inspired by the real-life notes passed back and forth by new moms sharing the employee lactation room at IBM. This book is a how-to guide for working mothers, but also a touching, hilarious and honest look at life as a new parent. It's the perfect choice for any book club with new or veteran moms.
Memoir: "Life, AD (After David)" by Jeff Manus - This poignant memoir takes a deep and sometimes painful look at the grieving process as we follow a man's journey of processing the trauma of losing his partner in a tragic accident. At times the book is heartbreaking to read, but ultimately shows us how even from the deepest grief there can be healing. Your book club will want to keep some tissues handy for this one.
Book-to-Movie: "The Help" by Kathryn Stockett - If your book club likes to read a novel and then follow up by watching the movie adaptation, "The Help" is a perfect choice. The novel, from the perspective of three women living in the Deep South of Jackson, Mississippi, takes place in the early 1960's and follows each of their journeys to discover the role that race plays in their understanding of the world. The novel won numerous awards and the movie was nominated for several academy awards.
Coordinate a potluck for your book club with an online sign up. View an Example
True Crime-Obsessed: "Mindhunter" by John Douglas and Mark Olshaker - From the father of criminal profiling himself, John Douglas, is the story of his career at the FBI and his interviews with infamous serial killers. "Mindhunter" lets readers get a behind-the-scenes look at some of the most evil humans that have ever lived. Your book club can follow up your discussion by watching the Netflix show based on "Mindhunter."
Romance: "Bridgerton" by Julia Quinn - Drama, intrigue, forbidden love, and steamy romance in the opulent setting of 1800's high society: what could be better? "Bridgerton" and the rest of the series, are perfect for a book club that's looking to mix things up from the usual picks. Catch up on the Netflix series after reading to compare notes on the book-to-television changes.
Social Commentary: "The New Jim Crow" by Michelle Alexander - If your book club is looking to gain context and insight into the politics of race relations in America, "The New Jim Crow" is a great place to start. Written by a civil rights attorney, Michelle Alexander discusses how mass incarceration is creating its own caste system in our country, despite the official overruling of Jim Crow laws.
Historical Fiction: "The Virgin Blue" by Tracy Chevalier - From the writer of "The Girl with the Pearl Earring" comes a beautiful story of two women learning about motherhood and childbirth in two very different times. The story blends the history of the Protestant Reformation with life in a modern day quaint French village. Your book club might just want to take a group trip to Europe after reading this one!
Mystery: "One by One" by Ruth Ware - Deemed by David Baldacci as "the Agatha Christie of our generation," Ruth Ware brings another spine-tingling thriller for fans of locked-room mysteries. A luxurious ski chalet in the French Alps sounds like the perfect place for a retreat, that is, until guests start mysteriously dying one by one. Your book club will enjoy trying to guess the murderer as you dig deeper into the mystery.
Sample Sign Up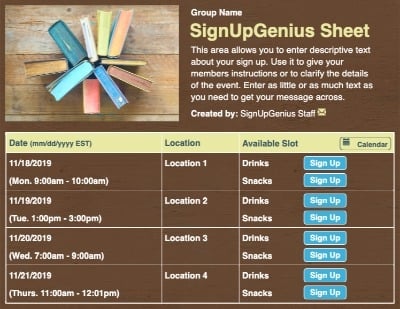 Parenting: "No Bad Kids" by Janet Lansbury - With over twenty years' experience of working with parents and teachers, Janet Lansbury brings a fresh take to helping parents handle the inevitable tantrums and boundary-pushing of the toddler years. Book clubs with parent members will love discussing which techniques worked (and which didn't) for their children.
New Author: "All Good People Here" by Ashley Flowers - True crime fans might recognize Ashley Flowers from her popular podcast "Crime Junkie." "All Good People Here" is her first foray into novel writing, telling the story of a small-town reporter trying to connect the dots between a murder from her childhood and a current kidnapping. True crime junkies might recognize some nods to famous cold cases, but your book club will never guess the ending to this mystery.
LGBTQ+ Author: "The Black Flamingo" by Dean Atta - This book will be sure to open up discussions about what it means to stand in one's own power, and the uniqueness of each person's journey to becoming who they are. It examines the diversity of the coming-out experience, and the role that family and friends play in informing our experience of the world.
Autumn Read: "The Simplicity of Cider: A Novel" by Amy Reichert - If your book club is looking for something to read while snuggling up in a sweater on a crisp autumn day, "The Simplicity of Cider" is the perfect choice. Sanna, a cider-maker working at her family's orchard, has her quiet life turned upside down with the arrival of a handsome man and his son.
Calming Read: "The Alchemist" by Paulo Coelho - If the events of the last few years have left you feeling stressed, a calming book might be just the thing to help you unwind at the end of the day. "The Alchemist" tells the story of Santiago, an Andalusian shepherd boy who travels to Egypt after having dreams of finding treasure there. The beautiful imagery and quiet introspection that his journey brings will leave you feeling much more "Zen."
Organize book club meetings with an online sign up. View an Example
Celebrity Read: "Finding Me" by Viola Davis - If your book club is wanting to take a deep dive into the celebrity world, "Finding Me" is a great choice. Viola Davis tells her life story from her humble beginnings in Rhode Island, to Broadway and to the big screen. Her story is truly incredible, and it will empower you to fight for your future after reading about the struggles she's overcome to get to where she is.
Discussion-Provoking: "My Sister's Keeper" by Jodi Picoult - "My Sister's Keeper" tells the heart-wrenching story of a mother's decision to have a second child that is a perfect bone marrow transplant candidate for her firstborn who suffers from leukemia. The book is sure to have your book club discussing how they would react in the situation and about what responsibilities family members owe to one another.
Science Fiction: "The Book Eaters" by Sunyi Dean - What better choice for a group of book lovers than a book about people who literally devour books as food? "The Book Eaters" takes you to a fascinating world where people live off of books as sustenance with each genre having its own "flavor." But when a child is born with a need to consume human minds instead of books, his mother has to decide just how much she's willing to do for her son.
Book clubs are a great way to connect with fellow readers and learn more about what makes us tick as humans. However, picking your book selections can become challenging. If you're looking to shake things up, hopefully this list will give you some fresh ideas of captivating books that are sure to spark conversation.
Kelsey Caldwell is a realtor and freelance writer from Charlotte, NC. She and her husband are parents to two amazing kids, a puppy, and a rabbit.