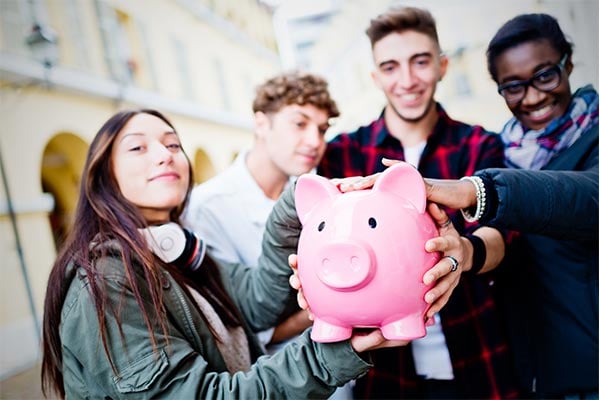 If you're part of a club, it's likely that you regularly encounter the need to fundraise. Whether you're going on a club trip, giving away scholarships or improving the lives of people in your community, this list of ideas will get you started on the road to raising more money.
Elementary School Clubs
From Future Problem Solvers to Battle of the Books, these creative ideas will help your grade school kiddos raise money for all their club needs.
Culinary Kids Night - Kids can teach kids healthy breakfast and after-school snack ideas by charging admission to cooking demonstrations, selling nutritious concessions and hosting a mini farmers market where local produce (hopefully donated!) can be sold for a profit.
Club Clinic - Whether your club encourages physical or mental fitness, you can host one-day clinics for other people in your community to learn a new skill. Invite local "experts" in your club's area of expertise to donate their time for a morning of instruction and fun.
First Day Photo Booth - Inform parents in back-to-school packets or newsletters that your club will be hosting a first day photo booth. For a small donation, you will snap a quick pic of their student with a background full of school memorabilia and a chalkboard sign to hold up with their grade on it. This could easily become a popular annual fundraiser for your club!
Coffee for Cash - Get permission from your school to sell cups of coffee (pre-poured with a lid) in the carpool or parking line. Have a small bag with sweetener and creamers to offer as well. Try to get the word out beforehand so folks have their cash ready!
Photo Contest - Gather funny family or pet photos from club members along with a short description of the photo. Select the top five favorite pics and display in the school office with jars in front of each. People passing by can vote for their favorite photo by putting a few coins in the corresponding jar!
Restaurant Night - See if a local restaurant will agree to split the profits on a pancake or spaghetti night (something easy to cook and sell in bulk) while club members provide help in hosting and serving.
Cupcake Bar - Sell both regular and gluten-free cupcakes with two icing options and a few toppings. Have club members/sponsors quickly offer the pre-iced cupcakes to students and parents either at lunch, in the carpool line or at a school event. Put cupcakes in small cups with baggies and twist ties, or use a lidded cup (flip a lid upside down on the table, place cupcake on top, then carefully slide cup upside down around the cupcake and snap together securely).
---
Coordinate swim team fundraising shifts with a sign up. SAMPLE
---
Middle and High School Clubs
Ditch the typical car wash fundraiser and gather your tweens and teens in drama, newspaper or engineering club to raise money with these fresh ideas.
Rock Star Seats/Parking Raffle - Partner with a local sports team or nearby performing arts center to raffle off a "best seat" to one or more games or events. Another idea is to raffle off a reserved prime parking spot for when your club or school hosts an event (use a temporary yard sign to designate the spot).
Character Dinner - For a set price, guests enjoy a fancy meal while actors mingle dressed as characters from a school production. Characters can carry donation baskets and can be paid to give a table-side serenade with tunes from the show.
Graduation Sendoff - Whether launching students into high school or off to college, your club can take advantage of these seasons of transition by offering a "kiss them goodbye" sale. Parents and friends can purchase chocolate kisses along with a note of congratulations to be delivered to the students at the end of a school day.
Front Row Fan Raffle - Sell raffle tickets before a home game and pick a name at half time. That winner gets to bring two guests to sit in chairs along the sideline or court side, designated as "Front Row Fans" along with a donated concession for each guest.
Cooking Booklet - Instead of a whole cookbook, collect favorite smoothie recipes, snacks ideas or easy dinner recipes from club members, teachers, school leaders and community "celebrities." Compile them into a themed booklet and sell at a price that will recover copy costs and make a profit for your club.
Mattress Fundraiser - Host a one-day mattress sale at your school — you might be surprised how well it does! Look online for mattress fundraising organizations and see if this might be something your club could get excited about.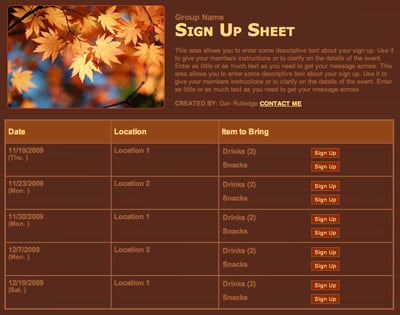 College Clubs
University campuses are filled with students raising money for organizations like pediatric hospitals, food pantries and many other worthy causes. Stand out from the crowd with these ideas.
Finals Delivery - Does your college town have that one fast food or ice cream place that everyone loves? Schedule shifts where club members take orders and make special deliveries to people stuck studying in the library. They will be likely to pay extra!
Singing Telegrams - Recruit someone in your group who's good at serenading, and advertise singing telegram services for a small fee on class Facebook pages and through fliers in residence halls. Great for Valentine's Day, birthdays and sorority big/little reveal.
Come and Get It Yard Sale - First, gather donations for the yard sale from the community around campus. Then hold a "Come and Get Some Great Deals!" sale with suggested prices or donations-above-suggested prices welcome. Be sure to tell guests about your club and goals so they feel a connection to the bigger picture.
Inflatable Boxing Ring Tournament - Defray the cost of the inflatable boxing ring by setting up a tournament-style bracket for some fun boxing between professors, university officials, student body officers, sports stars or community leaders. Charge organizations or individuals an entry fee and sell concessions to raise your needed cash.
Sweetie Sale - Generate some funds for your club with a can of Crush for your Valentine's crush or a Succulent for your Sweetie (a popular, dorm-friendly plant) on "Sweetest Day" — the third Saturday in October. Deliver to dorms for an additional fee.
Pop-up Skills Class - Have anyone in your club with an interesting, unique skill? Offer to host two classes in one night (15-30 minutes per class and then rotate to the second class; suggested cost of class is $20-30). Find an outdoor space that can be used for free or see if you can use a classroom on campus. Offer a variety of classes once a month through the school year to help support your club's fundraising needs.
Super Jock - Rent a radar gun and use practice fields/batting cages and have folks pay for the chance to become the fastest pitch (or kick) in the west. You can also recruit the school's soccer goalie and have people pay for the chance to score on them!
---
Host a booster club fundraiser dinner - and collect payments - with a sign up. SAMPLE
---
Adult Clubs
Whether you are part of a book, Rotary or Junior League club, adults can get creative with fundraising, too!
Live with Less Donation Drive - Instead of soliciting the usual household cast-offs, challenge club members and the community to give sacrificially and dig deep to find things that can really return a profit for your club. Offer items in an online or silent auction or hold a one-day live sale and accept walk-in donations on the day of the sale while providing a unique shopping opportunity for your community.
Boot Scoot - You may have heard of running in high heels to raise money, so how about getting out your favorite boots for a short fun run? Though the boots don't necessarily need to be cowboy, don't let that stop you from adding in country music, group line-dancing and donated BBQ fare for a fun evening of fundraising.
Prints with a Purpose - Commission a local artist (or even better, a talented club member) to create several prints of local schools, churches or historical sites that can be reproduced on high quality archival paper and sold around town at stores, events or a holiday market to raise money for your club's cause.
Farmers Market - Connect local growers and artisans with your community by hosting a weekend farmers market and arranging to profit share with the vendors. If farmers are busy with growing season, buy the produce from local farms and have club members set up booths at a local park or event space. Use the opportunity to also sell club-related items and tell people about your organization and its goals.
Adult Spelling Bee - Rally community support by promoting a fun evening that includes raffles, refreshment sales and SPELLING! Anyone over the age of 21 can be sponsored by a local business or group of individuals for the entrance fee (suggested $40-50) and words can be culled from terminology of the sponsoring companies or club-related jargon.
Even the best fundraising ideas quickly falter without good planning and ownership by everyone in your club, so start early and keep your goal in mind. Whatever your objective, let this list guide your club to optimal results.
Julie David lives in Charlotte, N.C., with her husband and three daughters. She's a former teacher.