100 Bulletin Board Ideas for School, Church and Work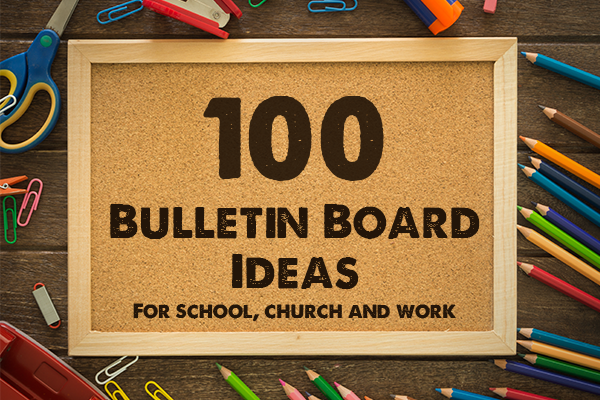 Bulletin boards are valuable pieces of real estate that can communicate important information. Make the most of this space with colorful and interesting themes for school, church or work. Here are 100 ideas to get inspired. 
For Preschool/Early Elementary 
Welcome to ________ Grade - Create a yellow school bus. On the first day of school, take a headshot of each student, cut out the pictures and glue the photos inside the bus.
Ants Come Marching Back to School, Hoorah Hoorah! - A picnic-themed idea with each ant representing every student.
Dive Into _____ Grade - Make sea creatures and place them as if they were swimming around the board. Label each one to educate about marine life.
Look Who's in ______ Grade - Create construction paper owls to place on branches and in the sky. Add a student's name to each owl.
Check Out Our Fall Lineup - Turn your bulletin board into a football field. Write each student's name on a football jersey.
Fired Up For Learning - Cut out a campfire from construction paper. Create a s'more for each child. Each student writes his or her name on one. Arrange s'mores around the campfire.
_______ Grade is a Bushel of Fun - Hang a paper basket on a grass patch with a blue sky. Make red and green apples for each child.
_______ Pumpkin Patch - Take photos of each student pretending to pop out of a pumpkin with arms and hands holding the lid. Attach each photo to a cutout pumpkin.
Friendly Scarecrow - Create a smiling scarecrow with hay sticking out. Give each student a precut bird shape to decorate and staple all over him.
Our Thankful Hearts - Invite students to share what they're thankful for on a cutout heart for Thanksgiving.
Holiday Mail From Around the United States - Post a map of the US. Collect and map out postmarks students cut from holiday cards delivered to their families.
---
Create a sign up to make common area bulletin boards. SAMPLE.
---
Holiday Lights - Place this saying on the board, Bright Students Light Up Our Classroom along with colorful strings of light.
Holiday Town - Decorate with colorful houses, snow-covered trees and falling snowflakes to be festive.
Slide Into Winter - Take a photograph of each student as if they were riding a sled. Create small sleds and attach cutout photos of students on each one. Place sleds on a hilly winter wonderland.
Hibernate with a Good Book - Create polar bears, penguins and snowmen sitting on snow banks reading books. Add blankets and scarfs around the creatures and snowflakes to the sky.
Our Sweet Class - Make treats such as cupcakes, fruit slices, candy and Popsicles. For the top border, hang a candy-striped awning.
How Well Do You Know Our Presidents - Students research and create flip-up fact cards about U.S. presidents.
My Shining Stars - After you have gotten to know your students, write a student's name and a special characteristic about her on a cutout star.
When We Learn We Grow - A spring-themed board features a flower garden with a student's name on each flower.
We Are Buggy About Spring - Have each child create a ladybug with paper plate, red paint, black construction paper and pipe cleaners. Add a sky and grass then place your student's creations all around.
Come Hang with Us - Place a hanging monkey from a tree. Add bunches of bananas from the branches. Label a banana for each child.
All-Star Effort - Students take charge by posting their best work on the bulletin board. Add a cutout star to each student's work.
Great States - Student research facts about all 50 states. Post their fun findings to a pennant representing each state.
Our Future is so Bright - In the center, place a great big sun wearing sunglasses. Capture photos of each student wearing sunglasses, then staple around the sun.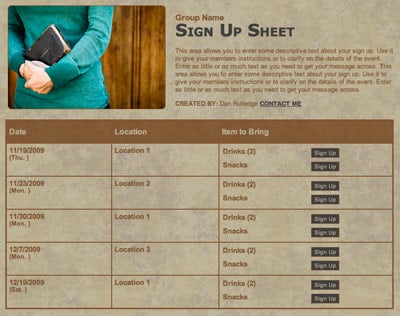 For Older Elementary/Middle School 
Start Out on the Right Foot - A Twister board becomes the background. Display feet and hands with a student's name on each one.
Share Your Favorite Apps - Older elementary and middle school students love their phones. Create an iPhone shape, then print out large logos for learning, studying and time-management apps that you recommend.
Be a Success - On individual note cards, write a quality that it takes to be a successful student. Talk to your students and encourage them to be their best.
Ready to Learn? - Create a bulletin board-sized iPhone. Print out photos of apps on the subject you teach to encourage your students to learn while on their phones.
Acronym Inspired Board - Create an acronym to set class expectations such as SWAG for success, will power, attitude and goals.
Instagram It - Print out a large Instagram logo and place in the middle of the board along with motivational hash tags. Take photos throughout the year and attach to this bulletin board that can stay up all year long.
Keep Calm - A simple yet motivational saying like Keep Calm and Do Math or Keep Calm and Read On can boost motivation.
Fall for Riddles - Develop students' thinking skills with a fun bulletin board based on riddles. Put up your favorite one, with a slot for students to submit answers.
Flu Prevention - Use headline, 'Tis the Season to Fight the Flu. Here are some things you can do. Place useful tips around the board.
Inspire Kindness – Middle-schoolers can be socially stressed out, so encourage kindness. Use the tagline, Be Somebody who Makes Everybody Feel Like a Somebody. Attach notecards suggesting ways to be kind.
Think You Don't Need Math? - Add the additional tagline – If you want to be a(n). List on individual cards professions (with photos) that are influenced by math.
Wall of Pride - Allow students to post anything they are proud of. Attach a marker to a string for easy access.
Summer Reading - End the school year by encouraging students to read over the summer by copying and displaying popular book jackets appropriate for their grade level.
---
Recruit school or church festival volunteers with an online sign up. SAMPLE.
---
For Church 
You Are a Work of Art Created by God - With this artist-inspired board, you can add a big color palette, easel, paintbrushes and tubes of paint.
Love All - We live in a world of many different people from different backgrounds, nationalities and lifestyles. Add the tagline, God loves everyone then surround it with pictures of people from around the world.
Follow the Light - Use these encouraging words, Follow the light of the Lord by reading the Bible, praying, worshipping and going to church.
What Would Jesus Do? - This popular motto is the perfect theme. Add on separate cards — at home, at work, at school, with brothers & sisters, with friends and on the playground — to get parishioners thinking.
Let Jesus Be the Ruler of Your Life - Along with these words, hang a huge ruler with some favorite verses about faith.
Make Time for God - A good reminder for all to spend time with God every day. Include seasonal elements and suggestions for making time for God in each situation.
Look Who Jesus Loves - Take photographs of parishioners of all ages and place all over the board. Add the words "… and YOU!"
God's Promise - A Noah's Ark-inspired board complete with an ark touching on land, pairs of animals and a big rainbow stretching above.
Ten Commandments - Moses serves as the centerpiece as each commandment is written within a ray of light aiming toward the back of Moses.
We Are the Work of God's Hands - A kid-inspired board with colorful handprints of children who attend your church.
Prayer Board - The board features three rows of twine stretched across the board with attached clothespins. Provide note cards and pens, so churchgoers can add a prayer request.
Follow the Leader - Hang a drawing of Jesus and add the following words, Jesus is the most important leader all of us should follow.
Fall for Jesus - Add this tagline around a colorful autumn tree with a few leaves falling to the ground.
Everything Falls into Place When You Put God First - Use this saying on a autumn scene board. Include verses about trusting in God.
Fall Into Scripture - Add scriptures you deem appropriate for this busy time of year along with owls, leaves and acorns.
Carve Out a Life with Christ - Use these words then surround with a bunch of jack-o-lanterns. Get children Sunday School classes involved by cutting out the paper pumpkins with their favorite verses.
Gobble Up God's Word - A Thanksgiving-inspired theme with a beautiful feathered turkey takes center stage. Include several verses about feeding the needy to give this board a bent toward service.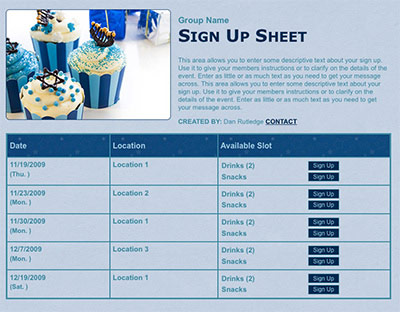 Tie Jesus to Every Season – Create a Christmas-themed board with a wreath made out of old ties donated from church members. Genius Idea: Host a clothing donation drive for the needy around the holidays.
His Presence is Our Present - This fitting tagline runs across a board that has been gift-wrapped. Include lines from your favorite Christmas carols.
He's Checking His List - Another Christmas-themed board, this one features a long list of names from the Bible.
Exercise Your Faith, Walk With God - This motivational saying works well in January when people make resolutions. Include a monthly Bible-reading plan to encourage those who want to devote more time to this goal.
Walking in God's Winter Wonderland - Surround these words in a beautiful snowy scene including trees and animals.
Wrapped in God's Love - Create a winter scene featuring snowmen wrapped up in scarfs and blankets. Include quotes about God's love for his followers.
God's Love Keeps Me Warm - Frame this winter saying with steaming cups of hot chocolate. Include resources about how to help the homeless in your community during this cold time of year.
Snowflakes Are Pure and Beautiful and Like's God Children, No Two Are Alike - Encircle this beautiful saying with snowflakes.
Let Us Love One Another - Mount these words with various shades of pink and red hearts for February. Include a list of church ministries where your parishioners can give back and show their love.
Fly High With God's Love - A March-themed board with all different shapes and sizes of kites. Include some favorite verses.
We Are Good As Gold In God's Eyes - This St. Patrick's Day-themed board features a pot of gold along with shamrocks and leprechauns. Include verses about God's love for us.
For God So Loved the World that He Gave His Only Begotten Son - Use real sticks to make three crosses then place them on a hill with sky background of sun and clouds.
Jesus Made You Eggstra-Special – A fun way to celebrate Easter, particularly for the youngest members of your church. Be sure to incorporate pastel colored eggs.
The Love of Jesus is Blooming - Create a springtime board with birds and flowers. Include passages about Jesus rising from the grave.
He Loves Me, He Loves Me A Lot - Place this saying alongside two giant daisies with a few petals falling down.
Worship Under the Sun - Include these words in a summer beach scene. List suggestions for keeping Jesus in mind while parishioners travel this summer.
We're Following Jesus, Come With Us – Use this inspirational saying and cover the board in flip-flops.
---
Create an online sign up for continuing education opportunities at work. SAMPLE.
---
For Work 
Meet Our New Team Members - A great way to introduce new hires by posting a photo and a few fun facts about each one.
Attitude is the Mind's Paintbrush. It Can Color Any Situation - This motivational saying is simple yet effective. Use it along with a paintbrush and swatches of color.
Health & Wellness - Create a board full of great tips, including stretching at your desk, lunchtime workouts and packing healthy meals for lunch (include some easy recipes).
Workplace Safety - Suggest ways to reduce work-related injuries, such as tips for lifting heavy objects or ideas for safer driving practices.
Positive Thoughts - Cover the board with happy thoughts about why people are grateful to work at your company. (Great for Thanksgiving time.)
Staff Shout-Outs - Everyone loves a compliment, so give them out. Include a marker on a string, so employees can add their thoughts about outstanding co-workers.
Give Us Your Opinion - Feedback is always needed, so set up a place for employees to give their thoughts. If you've got a bookshelf below the board, you can include a decorated shoebox for easy collection of notes.
Encourage Kindness - Bring employees together by encouraging them to do good deeds for one another. Include some suggestions that suit your office.
Teamwork - Create an acronym board from the word team using Together Everyone Achieves More. Write out your company's name, and think of a saying that applies to your business.
Read All About It - Create a monthly board that showcases company news, employee birthdays and team-building events.
Thank You - For our multi-cultural world, thank employees in all languages for a job well done.
In the Spotlight - Highlight exceptional employees with their photos in a spotlight made out of construction paper.
Top 10 Skills - Give motivation by listing important qualities to succeed at your company, such as leadership, communication and accountability.
Fun Graphs - Hand out silly surveys to employees then put up graphs to represent answers. Ask fun questions such as, "What's your favorite ice cream flavor" and "What's your favorite genre of music."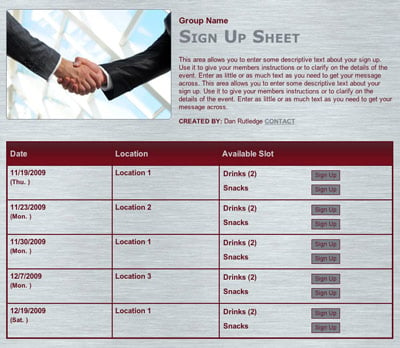 Guess Who - Collect baby photos from all employees for a contest. Include a ballot for answers and place an envelope on the board to collect responses.
Human Resources - Post content relevant to employees and information required by law that is important for all employees to know. For instance, if your company works in food services, you could list some key regulations.
Benefits Fair - Create an informative board showcasing the benefits employees have available to them. This is particularly useful during open enrollment season in the fall.
Step Back In Time - Tell your company's historical story through old company product advertisements, historical facts and photographs. Display in a timeline format.
Community Board - Allow employees to post kids' school fundraising events, service opportunities and community events.
Goal Setting - Use the acronym smart – Specific Measurable Attainable Relevant Time-bound — to inspire achieving goals. Write out your company's yearly goals to keep everyone focused.
Contests - Increase healthy competition among employees by hosting contests for increased production and bringing in the most new business. Highlight prizes. This is particularly good if you have a sales-based business.
Community Services Awards - Encourage volunteerism by offering incentives for giving back to the community, such as a prime parking spot and a free lunch delivered from a favorite take-out place. Post photos and short descriptions of winners' efforts.
Financial Planning - Provide commonsense tips about saving and investing employee's hard earned dollars. Make sure to include information about the company's 401(k) savings plan and how employees can enroll.
Personal Health - Fill the board with simple tips such as "breathe, take a break, laugh and smell the roses."
Just for Fun - Every office could stand to have a little more fun. Staple work-appropriate jokes and humorous sayings to boost the laughs. Include some copies of favorite comic strips.
Goals We Have Scored - Track department goals across a football field. This is a good way to keep up with company goals throughout the year.
Motivate & Inspire - Use the headline, Be the Reason Someone Smiles Today to inspire others. If you really want to get employee attention, include funny cat photos.
Boost Sales - Light a fire under the sales team by posting sales within a given timeframe.
Thank You - Congratulate employees on a job well done by saying "We Donut Know What we would have Done Without You" surrounded by paper doughnuts. You could place a small table nearby filled with some real doughnuts the day you unveil this.
Use these ideas when you're putting together your next school, church or work display, and you'll be sure to catch the attention of passers-by. 
Sara Kendall is a freelance writer and mom of two daughters.