Delete a Participant from a Slot
Sign up creators can remove a participant from a slot easily. 
Click the sign up you wish to edit from the Created tab on your account Sign Ups page.
Select the Add/Edit/Delete People option from the Admin's Toolbar at the top of the sign up.
Check the box(es) next to the names that need to be deleted.
Click the Delete Selected button at the top of the table.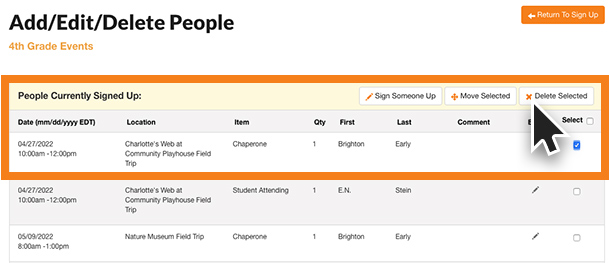 On the next page, you will confirm the name you wish to remove and decide whether to send an email to the participant.
Click the YES – DELETE button to remove the name(s) from the sign up slot(s).