20 Tips and Ideas to Start a College Club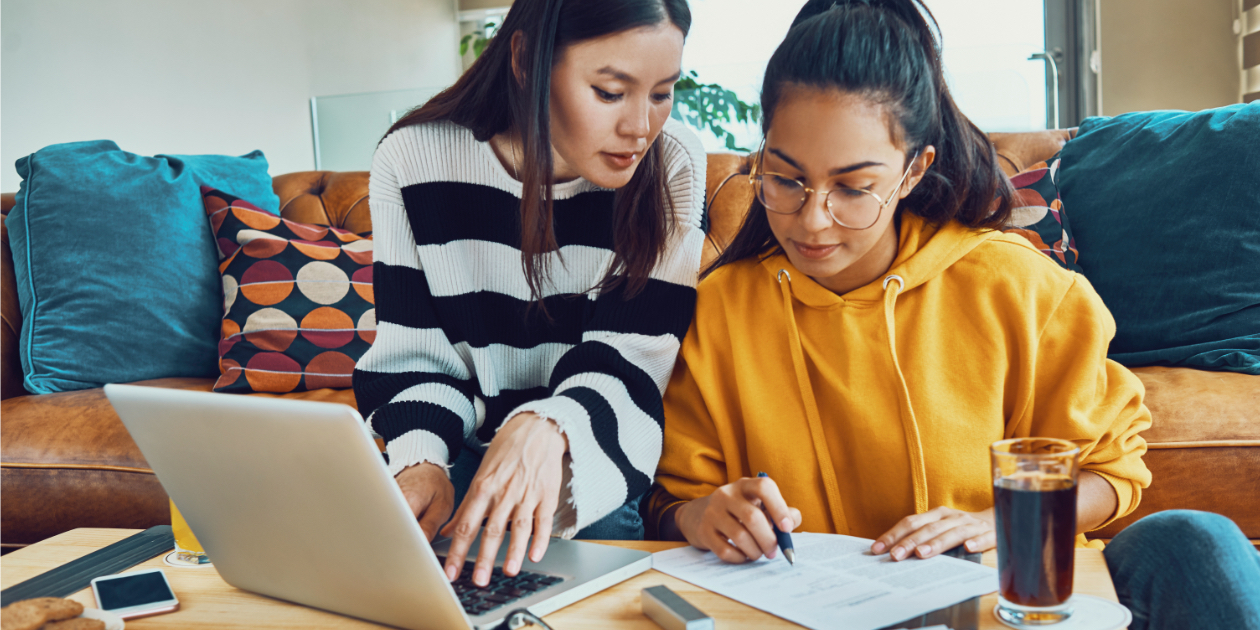 College is a great place to explore new opportunities and see what activities might interest you through clubs and extracurricular organizations. If you aren't able to find a group that suits you or you have a passion that is not represented, follow these steps to take the initiative to start your own club!
Planning Period
While you may want to get your club up and running immediately, there are some important things to do to ensure that your club can succeed before you sign members up.
Write Your Why - Write down your "why" on a piece of paper or on your phone so you can remember the reason you wanted to create a club. If you ever need a pick-me-up or a source of inspiration, go back to that statement for a refresher!
Find an Advisor - Choose a faculty or staff member on campus who can be a good resource and mentor for your club by helping you with any advice along the way.
Sign Up with Student Life - Schedule a meeting with your on-campus office responsible for student functions to start the process of forming your club. This way, your club can be recognized as an official college organization and you can get special access to campus resources.
Fill Out Forms - Make your club official by submitting all the required forms to the appropriate office so you can get started with organizing a fantastic club.
Build a Budget - Organize your funds and create a guideline for how you are going to allocate the money in your club. Make sure to account for revenues like member dues and expenses like event costs, food and equipment. Genius Tip: Take a look at these unique fundraiser ideas for college groups for great ways to bring in new funding for your club.
Represent your club and meet potential members at a campus event. View an Example
Ready, Set, Go
Now that you've gotten the contracts signed and forms filed, let the fun begin!
Get the Word Out - Start raising awareness for your club immediately by engaging with social media, word of mouth marketing, and good old-fashioned advertising like handing out flyers and posting signs for your first meeting around campus.
Recruit Members - Find people interested in your organization around campus to build your influence and gain members to start a base for the club. Even if you start out with a small number, keep working hard to maintain your presence on campus and more people will come!
Hold Your First Meeting - Make the most of the first meeting by providing all the information that students need to know if they want to become an active member. Always leave time at the end for a Q & A period so any lingering questions can be answered.
Elect Executives - Hold a general body election to find the people who can help you make your club successful. Make sure to create positions for the executive vice president, secretary, treasurer and social chair.
Plan your Year - Lay out your year on a virtual calendar to make sure all your events are in order and to avoid missing any deadlines. Create a separate calendar for all members so you can start the excitement and show them what the coming year holds!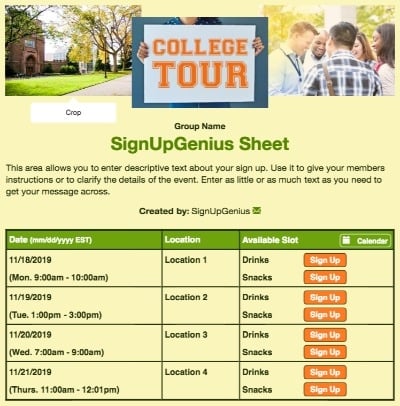 Entertain with Events
Start hosting events to draw a crowd and connect people with your club's mission.
Meet the Members - Take a trip to a campus pizza parlor or ice cream shop to hold an informal meeting where new members can meet established members and experience some of the jokes and laughs that make up the friendships in your club. Genius Tip: To help new members avoid their nerves and get the conversation flowing, spread some of these icebreaker questions for college students on pieces of paper across the tables so people always have something to talk about!
Fundraise for Fun - Increase the possibilities for your club to expand its mission in the community by holding fundraisers to bring in more revenue by supporting a good cause. Whether you go all-out on your fundraiser like hosting a bake sale on the quad or a more relaxed fundraiser like Venmo bingo on social media, any donations can make a huge impact for your organization.
Community Service - Make sure to be an active participant in your college community as a club by gathering your members to do community service. You have the power in numbers with your members to leave an impact and inspire some good in the world. Genius Tip: Try a few of these community service project ideas for college students.
Member Bonding - Put some time on your busy calendar for your members to have fun and bond with each other. Take everyone to play laser tag or host a movie night to bring everyone closer and build some college memories that you will cherish forever.
Analyze with After-Action Reports - Assess what worked well during your events and what could use some improvements next time. This will help your organization carry on making an impact for years to come!
Bring members together and give back to the community with a volunteer outing. View an Example
Keep Your Mission Going
Listen and Communicate - Distribute all important information through one platform to ensure that all your members stay up to date. Facebook and an email group are effective ways of communicating with your club members.
Maintain the Minutes - Assign the task of recording the main points of every meeting to the secretary and distribute the notes. If anyone is not able to make the meeting, members can always find and review what they missed.
Engage with Everyone - Once your club has found its footing, try interacting with other clubs to expand your reach and recognition around campus. You can try hosting fundraising events, mixers, joint promotion events and more to build relationships in the campus community.
Renew to Retain Status - Make sure to resubmit your application to retain your status as a campus club at the end of each year. This way you can continue to embrace your mission without having to start over.
Appreciate your Work - Take a moment to pat yourself on the back and reflect on all of your hard work. You've put your heart and soul into getting your passion off the ground and engaging others in your club, so make sure to appreciate it!
When in doubt, make sure to check with your campus office for student life to see if you are following the necessary steps to create and maintain your club. In the meantime, get started on planning your ideal club and fulfilling your mission!
Celine Ives is a college student who enjoys playing field hockey, cuddling with her dog and cheering on her Carolina Tar Heels.