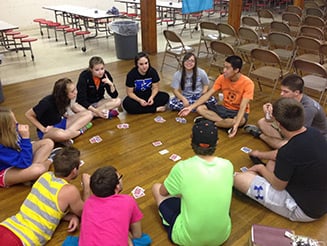 Over the years, Campus Crusade for Christ has made a huge impact on college campuses, both in the U.S. and internationally. The organization, referred to as simply "Cru" in the United States, is on a mission to reach young people and draw them closer to Jesus Christ.
Geralyn Strange, the Conference and Event Planner for the MidSouth Regional Ministry of Cru assists in planning the annual Fall Retreat for the organization on the University of Kentucky college campus. Tasked with keeping the retreat weekend's fun factor high yet the cost factor low for college students means it is essential that Strange works to secure donations from local groups. She says, "I solicit donations from multiple churches and Christian groups who are interested in donating food to our annual Fall Retreat. On a typical year, we host about 150 – 200 students, and we have [about 75%] of our food provided through donations."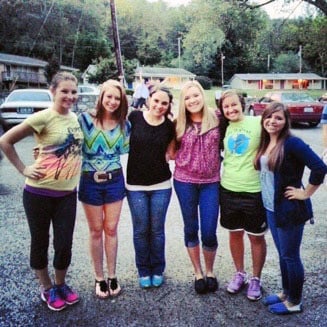 In the past, the task of organizing donations was burdensome. Strange decided there had to be an easy way to coordinate efforts. She found out about SignUpGenius while working with the PTA group at her son's school. "We were looking for ways to simplify our sign up process for teacher luncheons, and in the process, I thought it would be a GREAT asset to our personal ministry needs as well," says Strange.
Strange is thrilled with the simplicity of using the site as well as the increased success rate she noticed by using SignUpGenius.  She shares, "This year was the third year we used [SignUpGenius] to simplify the donation process for collecting food at our annual Fall Retreat. Many of our donors were familiar with the website and were the first to sign up for items.  I was able to collect food faster and have people drop things off at my home because they had the option to sign up earlier."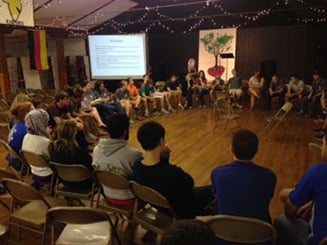 Strange has also seen her pool of donors grow from year to year. "One main thing I love about [using SignUpGenius] is that my coworkers can forward the sign up link to friends. This helps me expand our list of donors each year. As they sign up, I can contact them directly to pick up their donations, thank them in person, and also collect an address for a thank you note," says Strange. "It's a great system that meets our needs most efficiently, and I plan to use this website in the future for many events."
The most rewarding takeaways of the weekend retreat for Strange are the students' spiritual growth stories. Strange is able to share feedback with the donors that have helped to make it all possible.  "I can't imagine not taking part in ministry through Fall Retreat. It's always full of stories to tell and share with others. And, those who share food with us through your website always look forward to our newsletters to tell the stories of how their simple gift of food was used to help share Christ with a college student."