20 Best College Graduation Quotes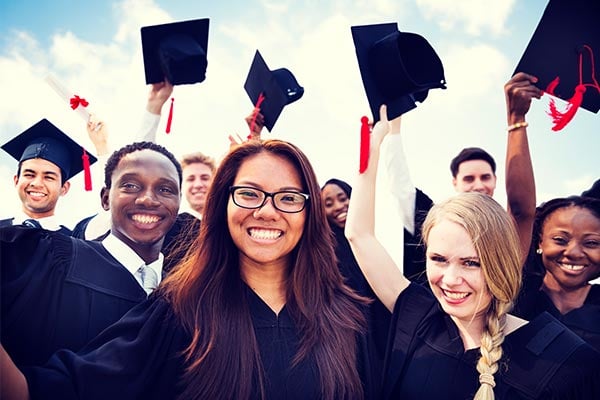 It's a time for new beginnings. If you're writing that college graduation card or preparing your toast for the family celebration and coming up blank, don't worry. Here are some of the best graduation quotes around.  
We do not need magic to change the world. We carry all the power we need inside ourselves already: we have the power to imagine better. – J.K. Rowling
You all have opportunities and skills and education that so many folks who came before you never could have dreamed of. So just imagine the kind of impact that you're going to make. Imagine how you can inspire those around you to reach higher and complete their education. – Michelle Obama
Being attentive to the needs of others might not be the point of life, but it is the work of life. – Jonathan Saran Foer
Don't let the noise of others' opinions drown out your own inner voice. And most important, have the courage to follow your heart and intuition. They somehow already know what you truly want to become. Everything else is secondary. – Steve Jobs
Go make your big beautiful dent, and as you do so come down on the side of boldness. If you err, may it be for too much audacity, and not too little. For you really are enough. You have untold strengths and resources inside. You have your glorious self. – Sue Monk Kidd
---
Collect RSVPs for a college graduation party with an online sign up. SAMPLE
---
Take your risks now. As you grow older, you become more fearful and less flexible. … Try to keep your mind open to possibilities and your mouth closed on matters that you don't know about. Limit your "always" and your "nevers." Continue to share your heart with people even if it's been broken. – Amy Poehler
No job or task is too small or beneath you. If you want to get ahead, volunteer to do the things no one else wants to do, and do it better. – Bobbi Brown
As tough as things have been, I am convinced you are tougher. I've seen your passion and I've seen your service. I've seen you engage and I've seen you turn out in record numbers. I've heard your voices amplified by creativity and a digital fluency that those of us in older generations can barely comprehend. I've seen a generation eager, impatient even, to step into the rushing waters of history and change its course. – Barack Obama
You have the gift of time. Use it to do what you love. Believe anything is possible and then work like hell to make it happen. – Julianna Margulies
It doesn't matter how far you might rise. At some point, you are bound to stumble. If you're constantly pushing yourself higher and higher, the law of averages predicts that you will at some point fall. And when you do, I want you to remember this: There is no such thing as failure. Failure is just life trying to move us in another direction. – Oprah Winfrey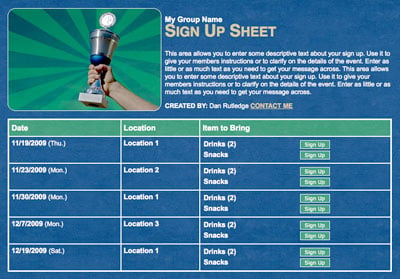 Now the first suggestion is to aim high, but be aware that even before you have reached your ultimate professional destination, if you always strive for excellence, you can and should have a substantial impact on the world in which you live. – Sandra Day O'Connor
Life is not about warming yourself by the fire, life is about building the fire. And generosity is the match. To consider yourself – and to be considered – capable is good. To consider yourself — and to be considered — loving is even better. But to know yourself as generous is best of all. Generosity is its own reward. There is a Chinese proverb that applies. … Roughly it says that if you want happiness for an hour, take a nap, but if you want happiness for a lifetime, help somebody. – Larry Lucchino
There is no passion to be found in playing small — in settling for a life that is less than the one you are capable of living. – Nelson Mandela
Be bold. When you embark for strange places, don't leave any of yourself safely on shore. Have the nerve to go into unexplored territory. – Alan Alda
If you're willing to stand for what you believe in … you won't need advice from me because you will be able to handle whatever comes. – Whoopi Goldberg
---
Book graduation photos with an online sign up. SAMPLE
---
You are educated. Your certification is in your degree. You may think of it as the ticket to the good life. Let me ask you to think of an alternative. Think of it as your ticket to change the world. – Tom Brokaw
Here is the world. Beautiful and terrible things will happen. Don't be afraid. – Frederick Buechner
Go into the world and do well. But more importantly, go into the world and do good. – Minor Myers Jr.
Cleverness is a gift, kindness is a choice. Gifts are easy — they're given after all. Choices can be hard. – Jeff Bezos
My favorite animal is the turtle. The reason is that in order for the turtle to move, it has to stick its neck out. There are going to be times in your life when you're going to have to stick your neck out. There will be challenges, and instead of hiding in a shell, you have to go out and meet them. – Ruth Westheimer
Your graduate is sure to know how proud you are of them!  
Kayla Rutledge is a college student who spends most of her time writing, singing for her church and eating quesadillas.