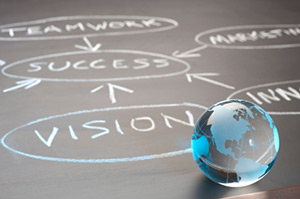 Committing to be part of a missions team is a faith stretcher on many fronts. Leaving family and a job for an unknown place with risks you aren't accustomed to taking can be challenging. Add to that the often steep financial costs that come with missions trips, and it's no wonder people question the commitment to go.
The good news is that God is faithful. It's not difficult for Him to provide for all of your needs, including the finances for a trip He has called you to. So instead of fretting over where the money is going to come from, why not look at mission trip fundraising as the opportunity to watch God in action? After all, God's faithfulness should enable you to be faith full, right? Follow these tips and watch expectantly for what God will do.
1. Pray – The Bible clearly tells us that we have not because we ask not. (James 4:2) So start your fundraising by praying. Ask God to provide not only the finances for your portion of the trip but for your teammates and any special projects your team might work on during the trip as well. In addition, call upon a group of family and friends to pray for you as you raise support and go.
2. Total Up the Costs – The trip facilitators should be able to give you an outline of the costs you can expect to incur very early in the planning stages. Look over the breakdown and make sure that in addition to food, lodging, and the plane flight expenses, you also include costs like immunizations, packing supplies, souvenirs, a visa, and travel insurance. You can limit financial stress by avoiding unexpected costs along the way.
3. Decide on Your Commitment – Donors like to see that you have some skin in the game. If you can let them know that you're willing to sacrifice financially, just as you're asking them to do, they're more likely to be eager to join you. This doesn't mean you need to bear the brunt of the financial commitment. While some team members may be able to pay for all of their trip costs, others may only be able to pay a small fraction on their own.
4. Reach out to Friends and Family – The people closest to you are going to be interested in hearing about your trip plans. Though you may feel awkward in asking them to be part of the team who helps to send you, most of them will feel honored to be asked. After all, their money is really God's money that He's provided. Why wouldn't they want to be a good steward by supporting things that are close to God's heart? If you know of specific friends and family who don't have this same view of money, then you may want to mention that you are raising funds to go but avoid asking them directly if they want to be part of your team.
---
SignUpGenius Payments makes it easy for friends, family and others to donate to your mission!
---
5.
Write a Letter
– You won't have a chance to speak to everyone in your faith community directly about your trip, and you may have long distance fam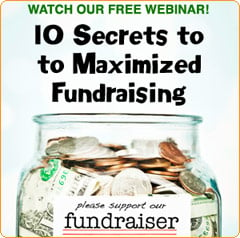 ily and friends who will want to know the details. For those folks, it's best to send a letter. Make sure you cover all of the important who, what, when, where, why and how information about the trip as well as how they can support you with prayer and financial donations. Personal stories resonate the most with people, so be sure to include why you were inspired to join the team and a story about a particular person you'll be serving when you go if you know of one. Don't forget to include a deadline for when your need to have the support raised.
6.
Hold a fundraiser
– While most people who go on mission trips are far from professional fundraisers, almost everyone can pull off a small event with a little creativity and help from a friend or two. Think about any special talents or skills that you have which could be used to raise trip funds. Maybe you're famous in your social circle for making biscotti or playing the guitar. Take orders or plan a party that people will buy tickets to attend. Even better, get a few friends involved, and you can host a bake sale, have a yard sale or throw an online silent auction.
---
Check out these 50 Fundraising Ideas!
---
7.
Solicit Matching Donations
– Do you know a generous donor who will commit to match any funds you receive up to a certain amount? Whether it's a couple hundred dollars or a thousand, make sure to include this information in your support letter or at your fundraiser. People are motivated to give more when they know their donation will be doubled. Also, if you have friends who donate to the trip and you happen to know they work for a company that gives matching donations, be sure to remind them to submit for it.
8.
Say, "Thank You!"
– It's easy to breathe a sigh of relief and move on with other trip preparations once the funds come in, but the most important part of mission trip fundraising is saying, "Thank you!" Because handwritten mail is almost a thing of the past, it's the perfect way to express how much your donors' sacrifices mean to you. So pick up that pen and write notes before the trip. Then, when you return, make sure to send out an update letter, so folks can see the impact their donations made. If you can find small, inexpensive souvenirs like postcards or bracelets, include those with your post trip letter.
Raising funds to go on a mission trip is a big deal, but it doesn't have to be overwhelming. When you follow these tips and see it as part of the adventure God has called you to, you're likely to look back on the experience and realize how faith full it helped you to become!