25 Ways to Equip Your Church to Study the Bible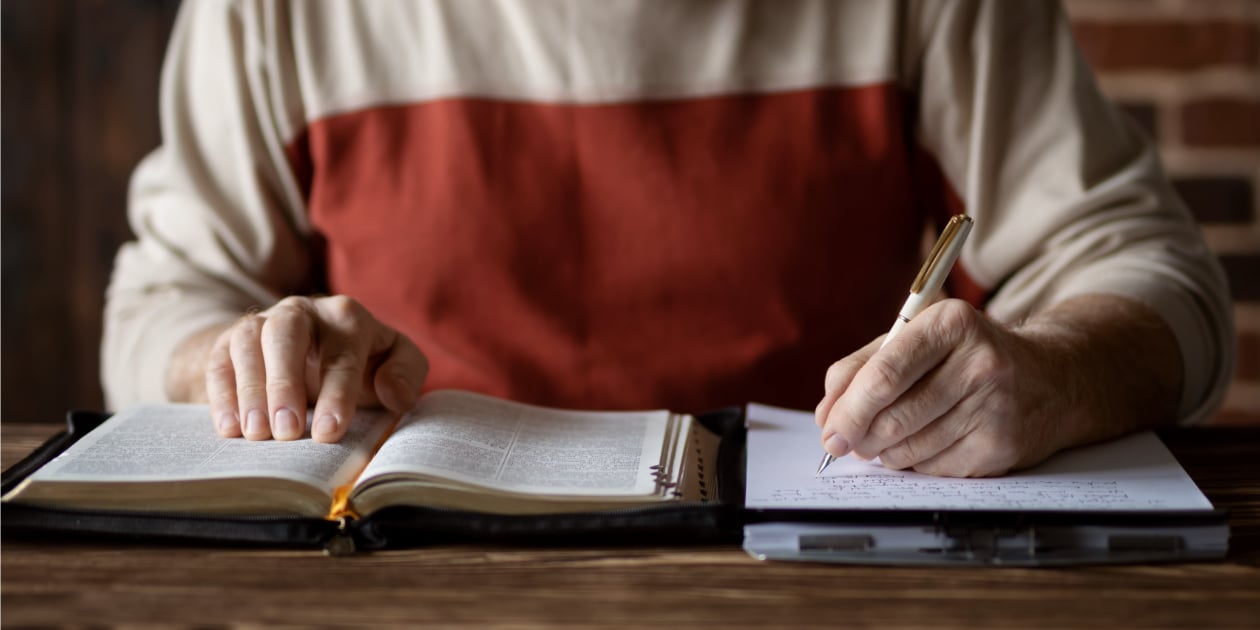 Studying the Bible is a fundamental part of growing in your faith. And studying together with your church community can help you form a bond while you learn and share fellowship together. Whether you're meeting in person or connecting virtually, here are 25 strategies to help your church study the Bible.
Teaching on Individual Study
Teaching your congregation how to study the Bible will help them better understand and apply the Bible to their lives on a regular basis. Here are a few classic items to cover when you train people on how to study the Bible individually.
Pray Before You Read - Always encourage people to pray before they begin. This is an important step not to be overlooked. A simple prayer invites the Lord to help an individual understand and apply the text to their lives.
Have a Plan - Help your congregation know where to begin studying the Bible. Encourage those new to the Bible to begin with a Gospel such as Mark or John. Create or encourage the use of a Bible reading plan such as The Bible in a Year.
Consider Chronological - Need to mix it up? Consider reading the Bible in chronological order, meaning you'll read events in the order they actually happened rather than the order they appear in the Bible. Many websites offer a guide for this, or you can purchase chronological Bibles for your study group.
Set a Routine - Encourage people to make Bible study a part of their day. Making it part of the daily routine will help with consistency and developing a reading habit.
Teach Basic Study Principles - Provide a guide or method for people to follow, such as the Inductive Study method. This will help people get a good grasp of the passage.
Recommend a Study Bible - With so many Bible choices out there, it's helpful to recommend a particular one to people. Selecting a good study Bible will enhance their study by providing them with helpful commentary about the text. There are also study Bibles that provide comprehensive cultural context around the text, like the NIV Cultural Backgrounds Study Bible.
Provide a Daily Devotional - There are a lot of devotionals out there. Some are better than others. Choose a devotional for your congregation and give them out for free. This way, everyone is sure to have a solid devotional that will enhance their personal Bible study time.
Teach People to Journal - Journaling can help a person process and express their thoughts and feelings. It is an additional way to reflect and meditate on the scriptures they've just read.
Study the Bible with Others - Encourage people to study individually before any group Bible study time, but also encourage them to study with others. The group study time enhances and builds upon individual studying.
Organize a small group Bible study with an online sign up. View an Example
Training Group Bible Study Leaders
Even experienced Bible study leaders can benefit from guidance on inspiring others to learn God's word. Be sure to cover some of these topics when training leaders to help them create a positive Bible study experience.
Create an Inviting Space - Help leaders understand that an inviting atmosphere makes people feel welcome and at ease, which leads to more Bible study attendance. People who are relaxed are also more likely to be open during discussion. If possible, host the study in a home and be sure to provide snacks for people to enjoy and fellowship.
Consider an Online Bible Study - There are a number of video-based Bible studies that are available for groups. Using a video curriculum takes the pressure off a leader to prepare weekly Bible lessons and allows them to simply play a facilitator role. Sites like RightNow Media provide a streaming library of thousands of studies.
Read as a Community - According to the experts at the Institute for Bible Reading, you can better engage with the Bible by reading and discussing it together in community rather than in isolation.
Get Your Group Asking Questions - A lot of people rush to application before they fully understand a text. Getting your group to ask questions about the passage will ensure you get to the heart of the message. It will increase interest about the passage as you look for answers.
Apply the Text - If a leader doesn't apply the text or help the group to do it, then they've missed a major opportunity. Explore the insights the group has discovered and then ask how they identify with the passage or how they have or can put it into practice.
Provide Action Steps - You've applied the text. Now what? Encouraging people to set an actionable goal that week is a great way to put the text into practice. For example, if the text talked about selfishness, have group members think about an action they can take that week that serves someone else.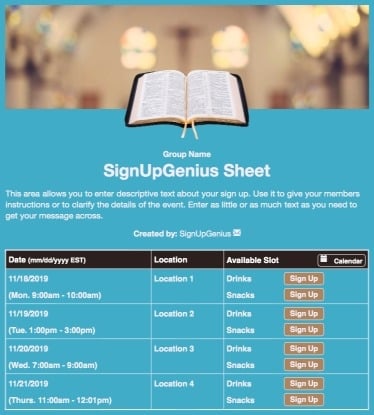 Provide Additional Resources
There are a lot of great tools that you can use to help you study the Bible. Try these ideas to help provide answers to questions or give you a better big-picture understanding of the Bible.
Bible Apps - Point people to good Bible study apps that put the Scriptures at their fingertips. This gives them access to the Bible on the go and allows them to periodically engage the Scriptures when using their phone. The Bible App by YouVersion is one of the most popular.
Bible Study Websites - These days there are a number of good Bible study resources available for free online. Websites such as Blue Letter Bible provide fantastic study tools for going deeper into a text.
Big Story Books - The Bible is ultimately one story. Help people understand the grand narrative of the Bible by providing some helpful books on the topic. Books such as God's Big Picture and The Drama of Scripture are two popular examples.
Whole Bible Commentaries - Some people want to go above and beyond their study Bible. Multi-volume commentaries can be expensive and too in-depth for most laypeople. However, a solid single-volume commentary on the Bible is something that is helpful to almost anyone wanting to look for quick answers to questions on particular texts.
Visual Story Telling Aides - Video continues to grow as a mainstay for communication. Sites like the Bible Project have created tons of helpful videos that teach Bible concepts. Additionally, they have created overview videos for every book of the Bible.
Pick Podcasts - Find a Biblical podcast and have your group listen to it during the week to inspire your discussion. Whether they listen to start each morning or on their afternoon run, almost everyone can make time for listening to a short podcast episode.
Set up a schedule for Bible study snacks with an online sign up. View an Example
General Tips
Provide a Hybrid Option - People are often busy and might not be able to attend each week. Providing a video conference option allows group members who are traveling or unable to attend in person to have an option to still connect and participate in the study.
Minimize the Talkers - When one person tends to dominate a conversation, this can diminish the group's enjoyment and engagement. Find ways to call on other group members for response. Sit next to the talker so that you are positioned to address the rest of the group.
Break Groups Down - Sometimes people are more comfortable sharing in one-on-one settings. If your group is larger, pair people off or break them into groups of 3-4 people and have them talk about the text. Give them instructions on what to discuss. You might ask them to list out observations or have them think about ways they might apply the text at the end.
Group Chat - Keep the conversation going throughout the week. Create a Bible study text chain especially for discussion of that day's scripture or the text that your group is reading.
However you decide to study the Bible, following these tips will help you connect more deeply with God's word.
Contributors: Sarah Pryor, Steven Borders