45 Best Video Small Group Bible Studies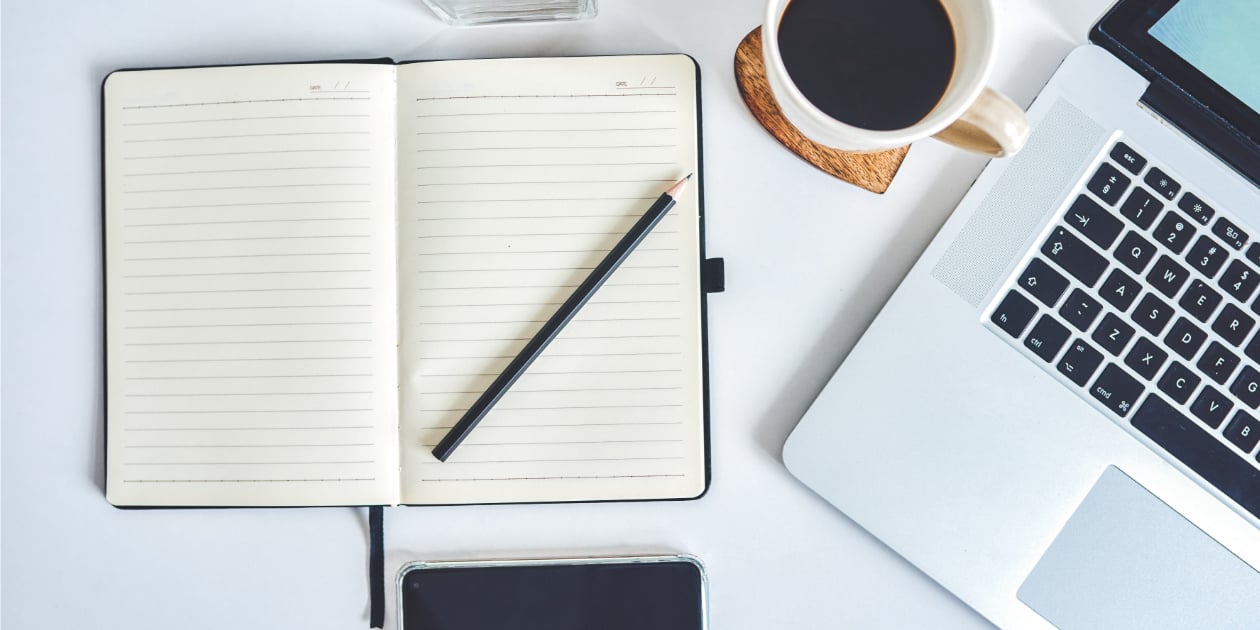 For most of us, the challenges of the COVID-19 pandemic have been exacerbated by separation from groups of people. Studying the Bible with a small group, whether accomplished through a Zoom meeting, or with social distancing in place, presents an ideal opportunity to come together as a community to share and learn together. SignUpGenius integrates with Zoom so you can include your meeting link directly in your sign up.  
Bible Studies for When You are Searching for Answers 
God's Answers to Life's Difficult Questions, Rick Warren - Relying on Scripture's guidance, Warren provides straight-talking answers to many of life's most common and difficult questions. 
Think Like a Detective, J. Warner Wallace - Based on his experience as a cold-case homicide detective (and a committed atheist for 35 years), Detective Wallace examines the evidence for Christianity applying the same techniques he used to solve cold cases.  He shares his investigation of the New Testament, the same one that led him to become a Christian and invites participants to think like a detective when approaching questions on faith. 
The Case for Christ:  A Six-Session Investigation of the Evidence for Jesus, Lee Strobel - Using historical evidence and expert testimony, small groups participate in the search for the authenticity of Christ. 
It's All Under Control:  A Journey of Letting Go, Hanging On, and Finding a Peace You Almost Forgot Was Possible, Jennifer Dukes Lee - Duke explains, "It's time to get our control under control." It's a study designed to help us let go of what God has not asked us to do, so we can excel at what He has, then learn how to place it all under His control. 
Bible Studies Based on Books of the Bible 
Believing Jesus: A Journey Through the Book of Acts, Lisa Harper - Retracing the steps of the apostles in the Book of Acts, Harper describes many of their trials and questions, while adding in a few of her own adventures along the way.
Romans: Good News That Changes Everything, Melissa Spoelstra - With a focus on spiritual renewal, Spoelstra highlights faith, grace and daily life through the Book of Romans. 
The Habits of Happiness:  Philippians, Rick Warren - Learn daily habits designed to make you a happier person in this six-part series on one of the happiest books of the Bible, Philippians. 
Job: A Story of Unlikely Joy, Lisa Harper - Harper leads an introspective discussion about the redemptive side to Job's story of suffering while demonstrating ways to use pain to strengthen our faith, point others to the Gospel and remember God's sustaining grace. 
Luke, The Eyewitness Bible Series - Providing an up-close and personal look into the Book of Luke, this series was produced as narrative accounts by the Bible personalities featured in its chapters.   
The Book of Ruth, Bianca Juarez Olthoff - Join the journey of Ruth, Naomi and Boaz as they move through abandonment, death and famine to discover true love, devotion and God's promise of faithfulness.   
Coordinate your virtual small groups Bible study with an online sign up. View an Example
Bible Studies for Women 
Twelve Women of the Bible, Lysa TerKeurst, Elisa Morgan - Meet 12 amazing women of the Bible who lived with real struggles, sins and brokenness, but learned to persevere with God.  Learn ways to apply their biblical lessons to our modern-day struggles. 
Jeremiah—Women's Bible Study:  Daring to Hope in an Unstable World, Melissa Spoelstra - Spoelstra focuses on the hope found in intentional living through a study of the prophet Jeremiah, and provides practical life applications for women living in a fast-paced, worry-filled world. 
Esther:  It's Tough Being a Woman, Beth Moore - Spotlighting an incredible portrait of courage, Moore presents a deeply reflective look into the Book of Ester to show how applicable her story is to the modern Christian woman. 
Financial Bible Studies 
Gaining and Maintaining Financial Stability, Andy Stanley - Stanley teaches participants about the importance of being financially balanced and treating money matters as if we are managing God's money. 
Life, Money and Hope, Dave Ramsey - Ramsey, a personal money management expert, popular national radio and television personality, and best-selling author of Financial Peace and The Total Money Makeover, uses Scripture to examine important issues about our personal finances.  He answers questions such as, "What does the Bible have to say about debt?" 
Financial Fitness Small Group Study, Rick Warren - Gain valuable financial advice based on the laws of money found in the Books of Proverbs and Ecclesiastes. 
Bible Studies for Men 
Sports Parables, Ron Brown - Coach Brown uses different weeks of the 2015 football season to share sports parables about faith, determination, self-control, leadership and more. 
The Making of a Man:  How Men and Boys Honor God and Live with Integrity, Tim Brown - NFL All-Pro and sports analyst Tim Brown tackles the essentials of true manhood, honor and integrity in the life of godly men.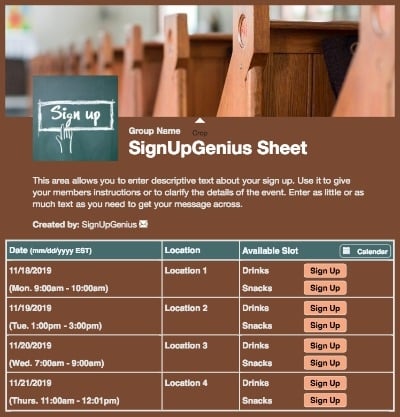 Bible Studies for Teens 
T3 Revelation The Lion and the Lamb, Mark Hart - T3 Revelation gives your teens an invaluable foundation for understanding the book of Revelation, pointing out its modern significance, practical application, and daily relevance to a teenager's life.   
Start Becoming a Good Samaritan, Jarrett and Jeanne Stevens - Six sessions provide guidance to teens about hope in today's world, addressing poverty, social injustice, disease, oppression and more. 
Shaken, Tim Tebow - Heisman Trophy winner Tim Tebow understands the challenges of a life that includes disappointment, rejection and broken dreams, but in Shaken he also shares what he's learned about building confidence in his identity in God, not the world. 
Shattered, Harris III, Next Step Ministries - Master illusionist Harris III uses the power of illusion and the Gospel to uncover worldly lies and deception and showcase the truth of Christ. 
Fatherhood Bible Studies 
Mending Lines, Family Lines Series - Promising to be different from other men's small group experiences, this series offers the unscripted stories of six men.  Three dads and three sons look back into their past to write new chapters of hope and healing for their lives.
33 The Series:  A Man and His Fatherhood, Men's Fraternity - Six sessions are designed to help dads think strategically about their roles as fathers while providing insights and guidance on its challenges and demands. 
Use a sign up to organize snacks for a socially distant Bible study. View an Example
Marriage Bible Studies 
The Five Love Languages, Gary Chapman - Identify your personal love language as well as the language of your spouse among these five intriguing categories:  Words of Affirmation, Quality Time, Receiving Gifts, Acts of Service and Physical Touch. Then learn practical ways to practice them and strengthen your marriage. 
The Meaning of Marriage, Timothy and Kathy Keller - Join a couple married for over 40 years as they share a look at marriage from Scripture's perspective.   
The Mingling of Souls, Matt Chandler - Based on the Song of Solomon, this study takes a look at love, dating, marriage, intimacy and redemption. 
I Love You More, Les and Leslie Parrott - This husband and wife team have learned how to turn annoyances in their marriage into opportunities that deepen their love for each other. They teach couples about new perspectives and attitudes while revealing how everyday problems can actually strengthen a marriage.   
Motherhood Bible Studies  
Hoodwinked: Ten Myths Moms Believe and Why We All Need to Knock it Off, Karen Ehman and Ruth Schwenk - These two mothers believe it's time to stop the "Mommy Wars" and embrace the roles of motherhood wholeheartedly, but realistically, whether working outside the home or in.    
Having a Mary Heart in a Martha World:  Finding Intimacy with God in the Busyness of Life, Joanna Weaver - Discover new ways to blend a deep relationship with God, along with service, in the middle of our harried everyday lives.  
Prayer Bible Studies 
Too Busy Not to Pray: Slowing Down to Be With God, Bill Hybel - Over a four-session Bible study, Hybels calls on all believers to take time to make prayer a priority. 
Forty Days of Prayer, Scott and Karen Hagan - The couple guides participants through an immersion into the Lord's Prayer and asks what could be different if only a handful of believers were praying for you every day for six weeks straight. 
Offer small group Bible studies in virtual and in-person formats with an online sign up. View an Example
Miracle Bible Studies 
The Miracles of Jesus, Deeper Connection Series - Discover important background information, cultural context, key Scripture and invaluable insight into each of Jesus' miracles. 
Holy Roar: Seven Words That Will Change the Way You Worship, Chris Tomlin, Darren Whitehead - Pastor Darren Whitehead shares insights from the seven Hebrew words in the Book of Psalms that each mean "praise." Contemporary Christian artist Chris Tomlin explains how those meanings come together in the stories behind many of his fan favorite worship songs.  
Parenting Bible Studies 
Sacred Parenting:  How Raising Children Shapes Our Souls, Gary Thomas - Thomas delves into parenting from a very different perspective, one that serves as a method of spiritual formation designed by God to shape parents' souls in ways we would never imagine. 
Intentional Parenting, Doug Fields - Veteran parents help moms and dads switch gears from a quick-fix parenting approach to intentional parenting. 
Bible Studies for Kids 
Books of the Bible with Buck Denver and Friends, Jellyfish Labs - Young children can sing along as Buck and his friends sing and teach about the first 16 Books of the Bible. 
Veggie Tales, NBC Universal - Though not designed as a small group study, these classic tales are still favorites among kids of all ages and serve to teach valuable biblical principles. 
The Lightlings, R.C. Sproul - The captivating stories and characters capture the attention of elementary-age children and the discussion questions with Scripture references help parents guide children into their deeper meanings. 
Faith Bible Studies 
Love Does, Bob Goff - Video notes, group discussion questions and between-session personal activities enhance this interesting look into the kind of Christian love and faith that takes action. 
Chasing Vines Group Experience, Beth Moore - Join bestselling author Beth Moore on a six-session video journey to discover the true meaning of a fruitful life. 
Resilient, Sheridan Voysey - Using the Sermon on the Mount as a lesson on the heart of Jesus, Voysey discusses how to use His strength to build a more resilient life. 
Goliath Must Fall: Winning the Battle Against Your Giants, Louie Giglio - In the story of David and Goliath, Giglio teaches that we are not David, but Jesus is.  And more importantly, the only way to slay our giants is by relying on His strength.   
Healing Bible Studies 
In the Middle of the Mess:  Strength for This Beautiful, Broken Life, Sheila Walsh - Pointing out that while we will never be fully "fixed" on earth, Walsh draws attention to how God's power can be made perfect in our weakness.  
Nothing Wasted:  God Uses the Stuff You Wouldn't, Kasey Van Norman - This study presents God as our miraculous mixed-media artist, lovingly gathering the broken bits and scraps of the mess of our lives to form a masterpiece of grace and redemption. 
Most of the above programs are also perfect for individual study and reflection.  Enjoy these studies online or in-person and discuss with your group. I am wishing you peace for the journey and many blessings. 
Laura Jackson is a freelance writer based in Hilton Head, S.C. with her husband and two teenagers.