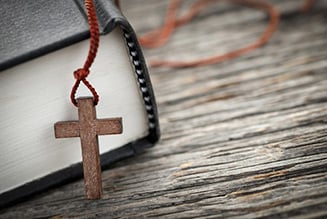 TRANSPORTATION
22. Assign one person from the committee to serve as transportation point person.
23. Whether organizing students riding with chaperones or renting a bus, this person can handle all the transportation needs.
24. If drivers are needed, have volunteers sign up on SignUpGenius.
25. Drivers should be informed if they will be reimbursed for gas.
---
Genius Tip: Handling carpool details doesn't have to be a burden. Stay organized by having drivers and/or riders sign up online!
---
MEALS
26. Bring a lot of food or find a facility that offers a meal plan.
27. Assign an adult leader to handle the planning of the meals.
28. Cooking saves on budget, but it is also time-consuming. If you go the cooking route, encourage having plenty of extra hands in the kitchen.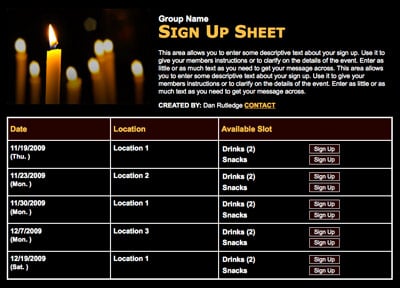 ---
Genius Tip:
 Local businesses may be interested in helping!
- Define your group's food or supply donation needs.
- Set up 
WISH LIST
sign up online and email out to local groups.
- Solicit help from your community by collecting at other events!
---
GAMES
29. Assign a game director. Delegate this important job for the planning, the explanation, and the execution of the games.
30. Develop a varied schedule including main sessions, small group discussions, snacks, physical activities, free time, meals, and quiet hours.
31. Alternate between passive and interactive segments. A string of low energy activities could have the group yawning while a bunch of high-energy activities could have the group exhausted.
32. Add a new, exciting element for midway through the retreat, but stay focused on your theme. Change it up by adding a skit, video, sports activity, contests, or talent show.
33. Use snacks and meal times as a way to transition from different activities.
34. Keep the retreat costs as affordable as possible to ensure that it is an option for everyone.
35. To reduce costs, consider conducting fundraisers.  Start early enough that, if you don't achieve your funding goals, you have time for another fundraising event.
36. Bake sales, a car wash, and hosting a fundraiser dinner are good options for youth retreat fundraising.
37. Ask for donations. Supporters can use SignUpGenius to donate money to reduce the cost of the retreat for the students.
38. Organize the collection of all donated food and supplies.
39. Make the retreat an all-inclusive price, which is easier on both youth attending as well as on chaperones.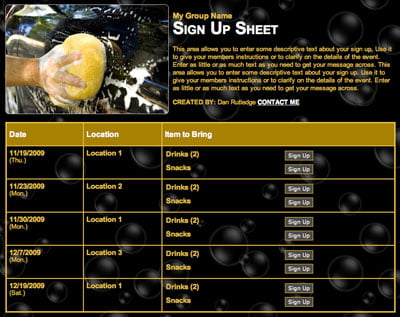 ---
Genius Tip: Raise money to support your group!
Need fundraising ideas? Check out our 50 Fundraising Ideas!
---
PROMOTE THE RETREAT
40. Create a buzz. Promote the retreat through posters, social media, and word of mouth.
41. Design invitations, flyers, and posters to get the word out. Remember to entice the youth, so they will want to sign up and not miss out.
42. On promotional materials, be sure to include a contact person with their desired contact information for parents or students who have questions.
SIGN UPS
43. Use SignUpGenius to register attendees.
44. Require a non-refundable deposit from each person to avoid last minute cancellations.
45. Set a deadline to signup.
46. Give an early-bird discount for those who sign up by a specific date.
47. Allow students to invite friends and provide a friend discount to impact more students.
48. Set a deposit and balance due dates. It's a good idea to have all balances due 3-4 weeks prior to the trip.
49. Set up an account on SignUpGenius to collect deposits and balances from attendees.
---
Genius Tip: SignUpGenius Payments can help you with Event Registration.
---