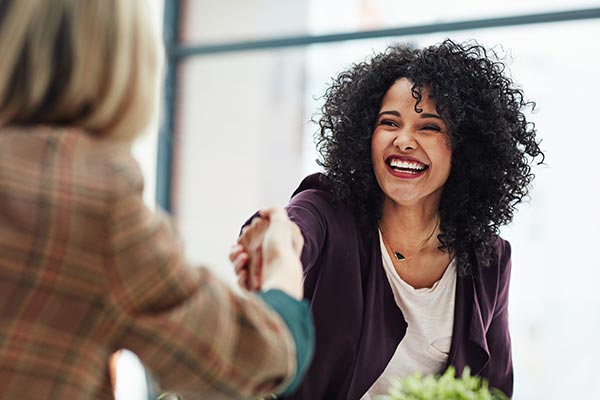 Finding the perfect employees for your company is part art, part science. Human resources and hiring managers need to constantly adapt to find the best talent. Don't worry — we've done the hard work for you and consulted with several HR pros to help you find not only talent — but the right talent — for your company.
Downsizing: From the Big Screen to the Little Screen
It's all about your mobile phone. A recent
Forbes
article predicts we're going to start seeing more job applications where applicants can complete the entire process on their phones. Up until now, most companies made it so that you could see the application on your phone, but at some point, you'd get hung up and have to get to a laptop or desktop to finish the job. Glassdoor.com estimates more than half of its visits in 2017 came from a mobile phone and 89 percent of job seekers say their mobile device is an important tool for job searching. Review your job application process to see how mobile-friendly it is. 
Put a Candidate to Work — Before Actually Putting Them to Work
Rethink the interview process. Sure, there is still going to be a time and place in the hiring process when a wannabe worker will have to face a firing squad of potential coworkers asking questions like "What's your biggest weakness" and "Where do you see yourself in 10 years?" But it's important to start thinking outside the corporate box and get genuinely creative in the interview process. Try putting a candidate to work. Have them spend a day working on a portion of a project with the team they'll be joining. Take them out to lunch with potential future co-workers to see how everyone gets along. It's about finding the
right
people to join the team.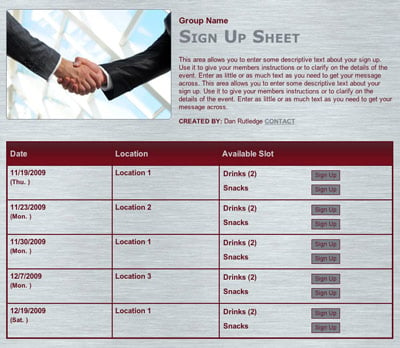 Diversify, Diversify, Diversify
LinkedIn surveyed 9,000 talent leaders and hiring managers worldwide recently and found this top trend: diversity. Improving company culture is driving the trend, with 78 percent of talent professionals and hiring managers say diversity is the biggest trend impacting how they hire. According to the report, "Key forces are at play here: changing demographics are diversifying our communities, shrinking talent pools for companies that don't adapt. Growing evidence that diverse teams are more productive, more innovative and more engaged also makes it hard to ignore." What does that mean for your company? It could mean hiring a specialized recruiter or working with local colleges to start creating a hiring pipeline sooner. 
The Jetsons Had It Right Way Back When
Another hiring trend: AI. Yes, artificial intelligence is here to stay. Where will this trend be most prevalent? Look first at the more repetitive aspects of recruiting. There's already software that lets companies automate job candidate searches and other technology will help screen candidates before you even speak to them. Chatbots will be able to respond to questions from potential employees so HR professionals can focus on higher-level tasks. Maybe robots aren't such a bad thing? 
No More Fake News: Be Transparent in the Hiring Process
Being as open and straightforward as possible is everything in today's world where everyone is skeptical at every turn.
Forbes
says one of the biggest trends is to make sure the application process is plainly transparent, citing Johnson & Johnson as a leader in this trend by allowing job applicants to track their progress online. (Similar to how FedEx lets you track your packages.) Do what you can to keep job applicants in the loop. Even if they don't get the position, they'll appreciate your honesty. 
Wait, Who Are You Looking for?
Employers are expanding their horizons when it comes to who they need to complete their rosters, says Randy Wolf, regional vice president in Charlotte for staffing solutions company Robert Half. "More than ever, our clients are looking for candidates with soft skills that include solid communication and critical problem-solving skills." There's also a growing demand for contract workers. "Most businesses would prefer to rely on a core team of full-time professionals, supplemented by temporary staff during workload peaks, then go through a cycle of hiring and then layoffs, as business fluctuates," he says. 
The Early Bird Gets the Worm. Or the Top Talent.
When the economy is strong, it's a job seeker's market. In other words, there's no time to waste. Even if you're not looking to fill a position immediately, be ready for when you are. "We remind our clients that if they haven't updated their hiring processes in the last year, they should take the time to do so. We also encourage them to have contingency plans in place to manage situations when an interviewer is called out or other scheduling snafus happen so it doesn't impede the hiring process," Wolf says. 
---
Coordinate recruiting interview time slots with a sign up. SAMPLE
---
Don't Fall Down on the Job
Once you find the right candidate, don't waste time making them an employee. "This is the most critical step in the hiring process: don't take too long to make an offer. Job seekers, especially top talent, are likely to get frustrated and lose interest in the job — or accept another offer — if the hiring process takes too long," Wolf says. It's a tough balance to strike: Move too fast and you could make a bad hire, but move too slow and you could miss out on a good employee."? 
Think Beyond the Classifieds
Sure, you should advertise the open position on the internal company job board and externally on the company website. But you also need to encourage employees to share the opening on social media platforms — especially among industry-specific groups. You don't just want someone for the job. You want the best person for that particular job. 
Be a Scout
Well, at least follow the Scout motto: be prepared. Employers just don't set aside enough time for the hiring process, from crafting the job description to prepping for the interview, to really getting a feel for the candidate, says Todd Swartz, a labor and employment lawyer who teaches human resources classes at Central Piedmont Community College. "Most employers don't like doing interviews because it interrupts the day so they don't look at the resume ahead of time and they don't even really listen to the answers during the interview," he says. Remember that this is someone you're building a potentially long-term relationship with and you need to put in the time to make the right decision to make your life — and your company — better. 
Honesty is the Best Policy
Don't sugarcoat it when it comes to the job description. "You have to be very honest about the job you're looking to fill and be very specific in the description about what it takes to do the job. Most people glorify the description just to get someone in there," Swartz says. It's also important to make sure the job description is up to date — that can often change over time and from employee to employee. 
Put It to the Test
The workplace has changed. It used to be all about climbing a very hierarchal ladder, but now many industries are more about a team approach and encouraging a collaborative environment. That means having the right mix of people and employing another popular hiring trend: personality tests that can help predict how well people will interact together. 
Help Employees Climb the Ladder
According to PageUp, an HR software company that helps businesses hire and retain talent, 79 percent of organizations are focused on promoting from within — but only 41 percent actually have a process in place for promotion. You know you have to spread the word about a job opening internally, but it's important to have a thoughtful process in place to help employees apply for promotions. "Creating opportunities for advancement actually helps to create a culture of loyalty," Wolf says. 
---
Schedule training events with an online sign up to equip and develop your employees. SAMPLE
---
Get Social. But Not Too Social …
No surprise here, most potential employers are using social media as a place to learn more about job candidates without actually communicating with candidates.
"
Virtually everyone leaves some sort of digital footprint these days, and performing an online search is one way to learn about a potential employee, including their interests, hobbies, industry involvement and, more important, the ability to market themselves," Wolf says. But be mindful that an Instagram account or a LinkedIn profile may not paint the whole picture.
"
It's important to remember that online content isn't always reliable, and certain employers may pass over a qualified candidate based on misinformation."  
Sometimes It's OK to Be Passive Aggressive
Keep in mind that not all job seekers are actively looking. The right candidate may be satisfied in her current role but not quite challenged — and could have one eye open looking for the next move. This is where social media can really come in handy. LinkedIn is a great place to reach out and privately start a conversation with someone you might be trying to hire away. "There are people out there who might be passive job seekers, and you now have the ability to reach out to them directly. It allows you to be proactive in your search," Swartz says. Passive job seekers may also be paying attention to your company's website, Instagram page and other accounts. Make sure the content is fresh and fitting for the company culture.
Try putting some of these tips into place as you think about your company's hiring plan. And give yourself a high-five for the ones you're already accomplishing!
Michelle Boudin is a reporter at NBC Charlotte and a freelance writer.