20 Ideas for Planning a Memorable Office Party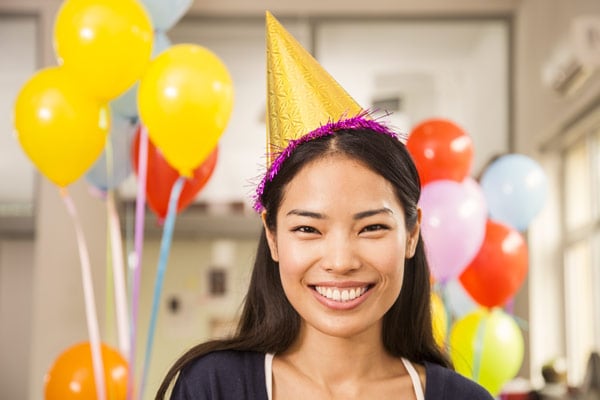 While "fun" and "office party" might not quite go together like peanut butter and jelly, there actually are ways to make your work soiree creative and enjoyable for everyone. Whether you're celebrating a birthday, holiday or milestone or just giving your staff the attaboy they've earned, proper planning is all you need to get started and host a memorable event.
Employee Appreciation
Don't forget to acknowledge how hard your employees work every day. Plan some fun and easy ways to recognize them throughout the year.
Guess Who? Before the event, ask employees to submit a little-known fact about themselves. Create a quiz with instructions to match each surprising tidbit with the correct employee. Read the answers at the party and listen to the roars of laughter when they learn which co-worker was once a magician's assistant. Award prizes for best quiz score, and let employees vote on the best submission.

Office Superlatives. Turns out Best Dressed and Most Likely to Succeed aren't just for the yearbook. Hand out superlatives to your deserving crew, and make them specific — from Best Client Schmoozer to Most Likely to Moonlight as a Printer Repairman. Create paper plate awards for each winner to display.
Prom Night. Celebrate a big milestone by reliving the glory days. Invite employees and their dates to dress in their oldest, loudest prom dress and tux. Decorate with streamers and balloons — the tackier the better — and don't forget a cheesy backdrop for prom pictures. Prizes for Best Dressed!
Pseudo Spa Day. Hire a masseuse or two for a bit of onsite pampering. Designate a space that can offer a little privacy, and create a serene vibe with bottled water and scented candles. Use SignUpGenius to help employees book 30-minute massage slots. Don't forget smoothies or a yogurt station for a healthy post-treatment snack.
---
See how Trip Advisor organizes office perks with SignUpGenius! VIEW NOW.
---
Competitions
A little friendly competition will motivate people and get them out of their comfort zone. Keep it upbeat with funny questions and prizes.
Clone Day. Definitely not just another day in the office! Instead, every employee dresses like another employee, creating laugh out-loud fun. Award prizes to the Most Cloned staffer, as well as the Most Realistic Clone.

Battle of the Sexes. Who's smarter? Settle it once and for all with a trivia showdown. Whether board game or Jeopardy-style, let the competitive juices flow. The stakes: Losers has to come in early for a day to serve breakfast and coffee to the winners. Give a shout out on social media to the winner.
Charity Wars. Compete for the greater good. Choose a local walk or race and make it an office affair, challenging each department to outdo the others. Give a perk — such as leaving the office early on a Friday — to the winning team. Regardless of the fastest time or the most money raised, everyone wins in the end.
Blind Bake-offs. Participants bring their most delectable sweet treat, but all are submitted anonymously. Co-workers sample all of the goodies and cast a vote for the heavenliest confection. Winner is crowned the Fairest Baker in the Land! Take it a step further for a charity fundraiser: Bakers make several dozen treats for coworkers to bid on, with proceeds benefiting the charities of choice. Genius tip: Make this a pre-holiday event!
---
Schedule an office flu shot clinic with a sign up! SAMPLE
---
Holiday Spirit
Mark big occasions throughout the year with office get-togethers, putting creative twists on holiday staples.
Thanksgiving Potluck. Everyone loves the chance to fill their plates with people's No. 1 recipes. Use SignUpGenius to keep it simple. Employees can specify what they're bringing to avoid duplications, and automatic email reminders make sure no one forgets! Have employees bring their recipes for inclusion in an office cookbook, which could make a great employee Christmas gift! Need more work-appropriate potluck ideas? Try these office potluck themes!
Surprise Guest Holiday Party. For the family holiday party, consider inviting Santa himself. Keep it a surprise, and watch the children's faces light up when they hear Saint Nick's "Ho Ho Ho!" For added impact, provide Santa with age-appropriate toys that are wrapped and labeled for each child by name.
Labor Day Extension. Give the gift of one extra day of summer. Invite employees to dress the part when they return to work on Tuesday, including shorts, flip-flops and sunglasses. Plan for an onsite cookout if grilling is permitted. Otherwise, cater burgers and dogs with all the fixins. Decorate with a beach theme — complete with a wading pool — and pass around (nonalcoholic) frozen fruity drinks with umbrellas.
Halloween Trick-or-Treating. Invite staffers' families to a late afternoon Halloween party. Children can come in costume and trick-or-treat from desk to desk. The work goes on while employees enjoy the opportunity to meet their co-workers' cuties (and show off their own!).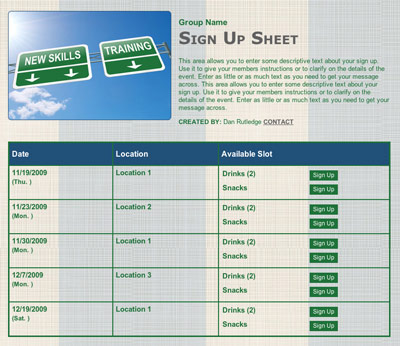 Sports
Team rivalries make great office conversation and icebreakers. Embrace the inevitable by finding ways to incorporate sports into office life.
Big Game Viewing. Everyone has a favorite college hoops team, so embrace March Madness and dedicate the conference room or break room as a drop-in party site. Cater with sandwiches and chicken wings and other tailgating favorites. Consider an office pool to add excitement and a gift card for the winner.
Hit the Field. Close up shop a couple hours early for a good old-fashioned company ballgame. Pick a low-impact sport that everyone can participate in, like softball, kickball or dodge ball, and watch the team building unfold. Remember to reserve a field in advance, and pack coolers full of refreshments and snacks.
Root, Root, Root for the Home Team! Minor league baseball and hockey games are fantastic large group events. Purchase bulk tickets ahead of time, and plan fun challenges along the way, like a hot dog eating contest at halftime or fourth quarter seat swap. Issue a challenge to see who can make it on the Fan Cam!
Office Olympics. Celebrate the various skills of employees with competitions set up across the office. For example, place a putting green in the hallway, a Nerf football throw in the lounge or an ID badge toss into hula-hoop rings. Crown individual and all-around winners.
---
Office holiday parties are EASY with SignUpGenius! SAMPLE
---
Food
If there's a universal office truth, it's that employees love to be treated to food. Put these ideas into regular rotation.
Progressive Lunch. A corporate spin on an old social favorite. From appetizers to dessert, each department hosts a course. Employees move from space to space, enjoying new foods and new conversation. Ask employees to contribute a dish, using SignUpGenius to organize the menu.
Surprise Breakfast. Call an unplanned office meeting first thing in the morning, and watch the smiles appear when your stafff finds a surprise breakfast waiting in the conference room. Provide doughnuts, pastries, fresh fruit and a chance to relax and socialize for a bit. Don't forget the coffee!
Ice Cream Social. A sweet treat on a summer afternoon breaks up the day and provides a much-needed sugar rush to restart those engines. Tape a voucher to the bottom of one lucky chair, entitling its owner to another sweet treat: Heading home two hours early! VIEW SAMPLE
Chili Cook-off. Pick a crisp autumn day and invite chili enthusiasts to bring the heat. Set up tasting stations for all to enjoy, but make sure seasoned judges are in place to award first prize. Enlist other cooks to round out the event, providing essential staples like cornbread, as well as mild options for the fearful palates! VIEW SAMPLE
The most important thing to remember when throwing an office party is that employees want to feel appreciated. Acknowledge all the work they do and how it contributes to the company's mission. Happy workers are productive workers!
Brooke Neal is a freelance writer, brand strategist and mom to three little boys.