15 Tips to Manage Hybrid Work Teams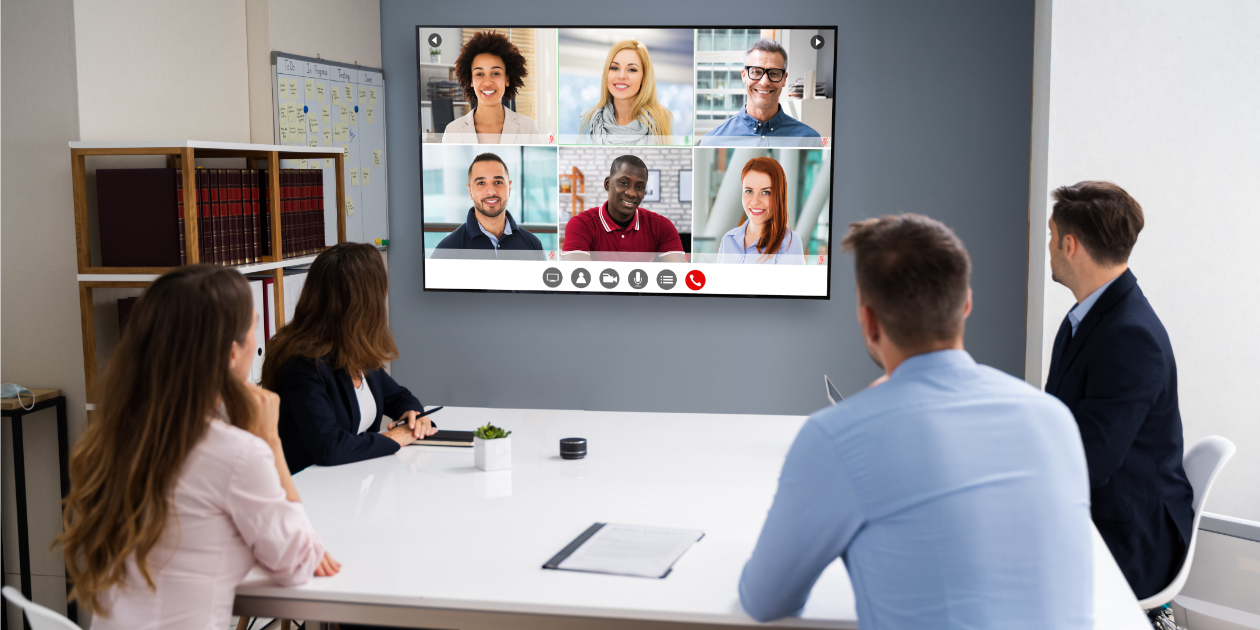 Working remotely is a trend that is here to stay, even as employees return to the office. Though companies had little time to prepare for virtual work, digital tools made it possible to quickly shift to collaborating online. A FlexJobs survey reports that 55% of employees say their productivity has increased while working remotely, and 65% of respondents say they want to remain full-time remote workers after the pandemic.
Some employees will be eager to return to the office, but others may prefer continuing to work remotely for a variety of reasons. Adopting a hybrid approach of remote and in-person work can give your team flexibility and encourage collaboration and creativity.
Managing hybrid teams poses new challenges for leaders. Start with these suggestions and be sure to incorporate other ideas that fit your context. Remember to periodically reevaluate your team and their needs and make necessary changes that lead to improvement.
Reimagine How You Work
Outline Options - Consider how working will look for your team as people receive the vaccine and returning to the office becomes safer. Will you give employees the freedom to split their time between working in the office and remotely? Or is bringing the entire team back to the office essential for your work? Be clear about options and expectations for the transition back to in-person work and for the future.
Check In - Make time to check in with each team member and find out about their experience working remotely. Ask about family circumstances that could affect their ability to return to the office, and their preferred schedule. Ask what tools are most valuable to support their productivity.
Reflect on Remote - Think about your team's successes and challenges while working remotely, and how you adapted to accomplish your goals. Are there recurring problems relating to virtual work? Ask your team to share their biggest learnings and best practices, and any areas they think benefit from meeting in person.  
Revisit HR Policies - Consider which policies will need updating to reflect how your team will work together in the future. If you limited remote work before the pandemic, will you allow in-person employees to work at home as needed? Can employees bring certain office equipment such as monitors home if needed?
Offer Flexible Roles - The pandemic magnified the challenge of managing work and childcare. As you have conversations with your team, consider if part-time roles or job sharing can support working parents while keeping everyone on track to accomplish your goals. At SignUpGenius, several of our roles offer part-time options.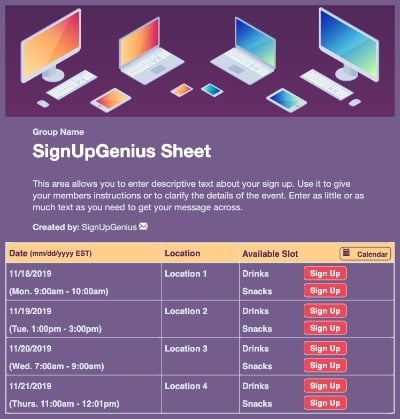 Creative Collaboration
Create a Communication Plan - Set expectations when it comes to communication for remote and in-person work. Many team leaders find it helpful to start each workday with a meeting via phone or video conference. If touching base every day feels like too much, determine a regular day and time to check in with the team. Use the opportunity to discuss what everyone is working on and ask questions to ensure all members of the group are clear on goals and timelines. Share important information so members feel they are in the loop and can contribute where needed.
Cross Train - While hybrid work offers a lot of advantages, it's important to make sure everything is covered if a team member is not available or on vacation. Cross-training gives employees the opportunity to develop expertise in new areas and collaborate with different team members. Pair up employees and have them train each other on their day-to-day responsibilities. Ask each employee to create a guide that documents the process of a particular process and provide it for the person they train. This offers an opportunity for employees to get to know each other better, create understanding and look at tasks in a new light.
Flex Workspace - If you have the space, keep a few workstations open for remote workers. Offer the option to sign up for shifts in the office. Remote team members may want to spend a half or full day in the office to attend meetings in person or connect with coworkers. Genius Tip: Use an online sign up to schedule workspace reservations.
While You Were Out - When you work in the same space you can see who is "in" and who is "out," but working remotely doesn't offer this bird's eye view. Each team member should share with the group his or her schedule for the day and the best way to stay in contact. Remember to turn on your out-of-office automatic reply if you are not available and consider recording a voice message when you are out for longer periods of time, so customers and clients know who to contact in your absence.
Learning Opportunities - Many professional development conferences and events have moved online or offer a virtual option. If you have the budget, give employees the opportunity to choose a conference to attend that will help them grow their skills or inspire their work. Schedule a time and have everyone share their learnings and discuss how it might be applied to help your team.
Invite your team to a virtual lunch and learn with an online sign up. View an Example
Stay Connected
Good Times - Plan for a fun virtual event at least once a month. It could be an at-home cocktail hour, group game, book club, coffee time or other ways to enjoy much-needed downtime together. Let each team member be responsible for the monthly event and build this into your budget. Being together and enjoying common experiences will help keep the team close. Plan the event during working hours so people don't feel obligated to extend their day to attend. Genius Tip: Be sure to use these fun icebreakers to kick off your social event.
On the Move - Consider planning a monthly conference call that team members can join while taking a walk. Whether it's near the office or in their neighborhood, meeting on the move can help inspire creativity and new ideas. Make it a competition for some extra fun and see who can walk furthest in an hour.
Volunteer - Giving back provides an opportunity for your team to connect and make a difference in the community. Look for service projects that remote and in-person team members can support, such as collecting food and essential items or making cards for children in hospitals or seniors at an assisted living facility.
One on One - Whether it's once a month or once a quarter, schedule a regular check-in meeting with each of your in-person and remote team members. Taking time to meet individually gives you a chance to communicate about important projects, check in on goal progress and encourage growth and professional development. Check-ins are also a good opportunity to build accountability and communicate ongoing expectations.
Organize a company community service project with an online sign up. View an Example
Look Ahead
Get Feedback and Evaluate - Periodically, take a step back to see how your current policies are working for everyone, whether they are in-person or remote or both. Send an anonymous survey asking coworkers to rank the effectiveness of policies and procedures and encourage feedback and suggestions. Your team can be a phenomenal resource in figuring out how to work better!
By using a few or all of these ways to stay connected and accomplish your goals, your team is going to shine!
Contributors: Courtney McLaughlin, Ashley Kaufman