How to Have Fun and Engage with Your Remote Team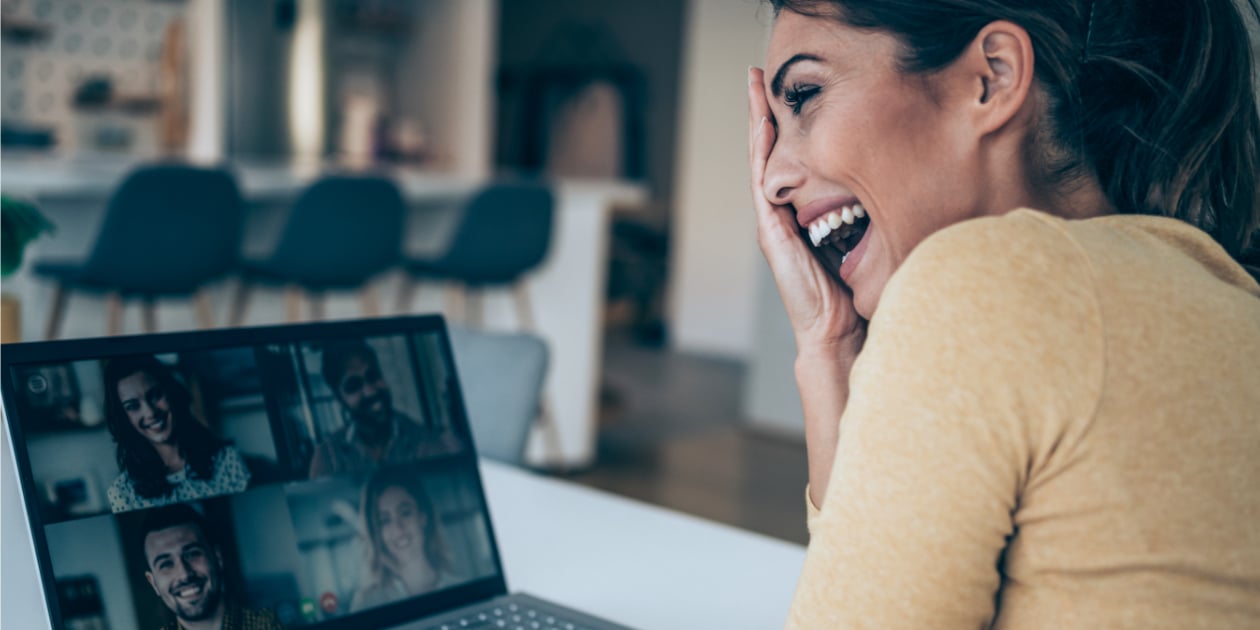 For many companies, working remotely became the new normal almost overnight in response to COVID-19. Technology enables us to stay connected while working apart but cultivating employee engagement can be a challenge over video conferences and group chats.
Though we miss our chili cookoffs and escape room outings, our SignUpGenius team — along with the larger team at our parent company, Lumaverse — has found new ways to have fun remotely. Try these ideas to help your employees stay connected and boost company morale. 
Cultivate Connection
Team Swag - We've always been big fans of wearing our company gear, so we sent a new "Quaranteam" t-shirt to our team this fall. Employees also received branded water bottles, and we asked for photos of their bottles joining them out and about. We voted on our favorite shots (from the Grand Canyon to the Bay Bridge) during a meeting, and we got a chance to see our colleagues' hometowns and travels.
Office Competitions - When we're in the office together, our team gets competitive over everything from Mario Kart to Halloween costumes. While working at home, we've used the Kahoot! quiz app to test our knowledge of company metrics and find out how employees are faring during the pandemic. You can create quizzes about anything on Kahoot!, and it's easy to play using your video conference app and smartphones.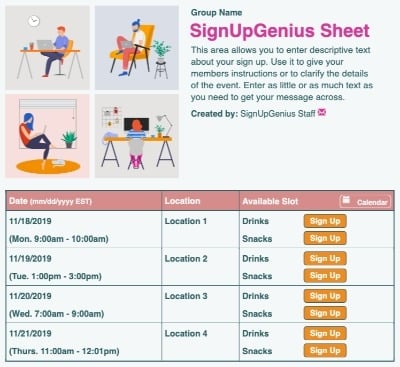 Book Club - Choose a book that ties in with a topic relevant to your company or current events (we chose Just Mercy by Bryan Stevenson to focus on social justice). Invite employees to join in reading and plan a virtual discussion a month or so later (ask a few team members in advance to lead the conversation).
Make participation optional as some people may not have the time to read for various reasons. If there's a movie version of the book, offer that as an option to boost participation. You can make this a one-time event or choose several books throughout the year.
Virtual Service Projects - Volunteering in the community is one of our favorite traditions, and we've missed serving with our favorite nonprofits over the past year. Last fall, we partnered with Cardz for Kidz, a nonprofit that delivers inspiring handmade cards to children and seniors around the world.
Our team members based across the country created hundreds of cards for this wonderful cause. We also donated $14,320 to Cardz for Kidz, the amount raised from a crowdfunding campaign (organized with our partner company Fundly) and a matched donation. Look into opportunities to volunteer virtually with local or national nonprofits that your team is excited to support.
Organize a book club with an online sign up. View an Example
Special Events
Birthdays - Even without the cake, birthdays are an opportunity to celebrate your team members and their contributions. We shout out birthdays at our monthly meetings and remind our team a few days before so colleagues can reach out to send birthday wishes directly. Each employee also receives an e-gift card!
Virtual Celebrations - Instead of our usual holiday lunch in 2020, we celebrated virtually on the Gather platform. This site offers different settings for online meet-ups such as parties, networking sessions and more. We also mailed real treats to team members to enjoy as we mingled in our digital world.
Virtual Performance - The surprise of the holiday party was a live performance of Broadway favorites! The internet made it possible for us to see a talented Los Angeles-based performer sing a medley of songs from Hamilton, Les Miserables and more (with costumes)! Check out local talent in your area (and beyond) if you're interested in bringing your team a musical boost and supporting artists who typically perform for live audiences.
Celebrate Company Milestones - With everyone working at home, it can be easy to forget to recognize small victories or big accomplishments. Make a point to congratulate team members by name for their efforts, whether it's on a company video meeting, group chat or by email or a phone call.
Surprise Treats - Send your team members a surprise treat to coincide with a national day celebrating something tasty. Our team members recently received a sweet treat and message of "encourage-mint" on National Peppermint Patty Day.
Bonus Time Off - If you have the ability to give your team members an early start to a holiday weekend (or any weekend), you'll boost employee morale in an instant! Announce this perk a few days ahead of time so people can adjust their plans.
Organize company service projects with an online sign up.  View an Example
Mix Up Video Meetings
Zoom Background Challenge - Pick a theme for your meeting and ask people to join with a background inspired by space, the beach, world travels and more. Bonus points for dressing or accessorizing to match your background!
Two Truths and a Lie - You think you know your colleagues, but they can surprise you! Ask team members to share "two truths and a lie" and feature a different employee at company or team meetings. Everyone can guess which fact is the lie, and then find out the funny stories behind the true stories.
Funny Icebreakers - Throw out a quick icebreaker or would you rather question to get the meeting started with a few laughs. Ask a different team member to choose a new question each week.
Showcase Pets - Invite people to share photos of their furry friends. Feature a pet or two to kick off every meeting and invite their parent to tell everyone some fun facts about life at home with their four-legged co-worker.
Empower Employees - If a manager usually runs the meetings, mix it up and ask team members to lead at least a section (such as sharing company updates). This format helps empower your employees and gives the team a different perspective on your work.
Remote work gives your team the opportunity to collaborate in new ways and gives employees more work/life flexibility. Ask your team for feedback on starting new traditions as you refresh your company culture for the virtual workplace.
Ashley Kaufman works in PR and marketing at SignUpGenius. From engaging in her community to raising two kids, she has lots of experience telling compelling stories and bringing people together.