50 Corporate Community Involvement and Partnership Ideas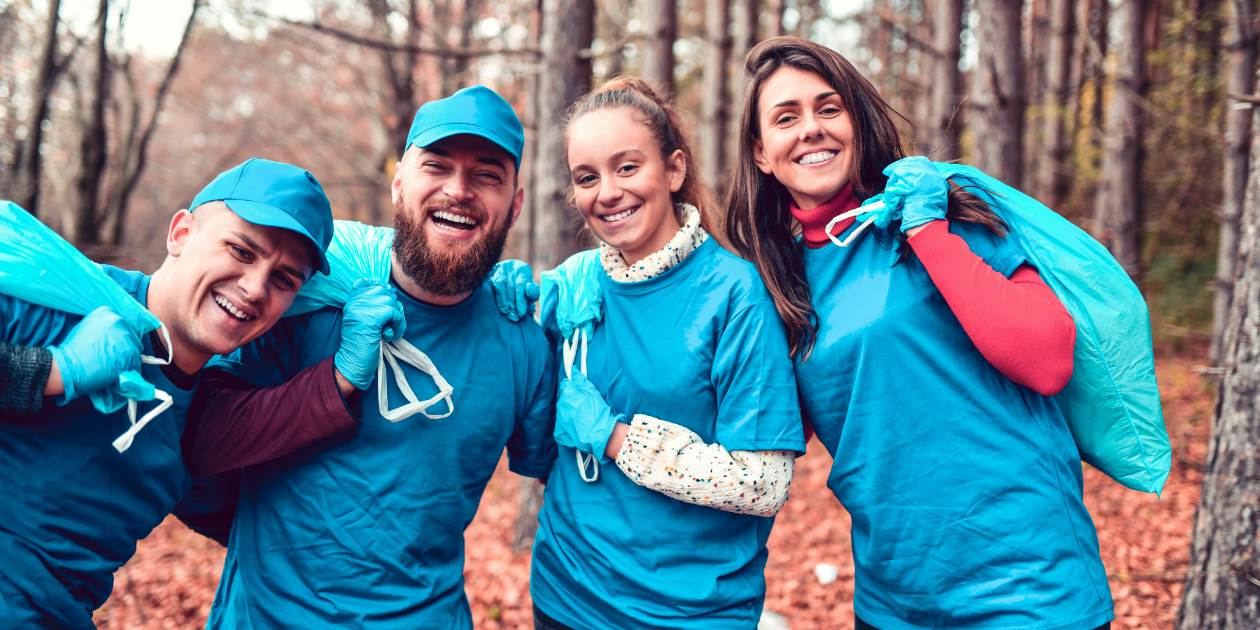 Getting involved in the community is good business. It feels good for your employees, it looks good to your customers, and it can be really good for your bottom line. So we're making it easy to help you make things happen.
How to Build a Culture of Community Involvement and Partnership
Integrate It - Make service a part of the company culture by talking about it on a regular basis and planning recurring events where employees can build relationships at local organizations.
Formalize It - Include volunteer work in job listings and descriptions, as well as in the company handbook and throughout the office.
Survey Your Employees - What causes matter to them? If they're invested, you'll get more buy-in and participation.
Survey Your Customers - What causes do they care about? This will also help you decide where to focus your efforts and ultimately make your customers want to keep coming back.
Work Together - Form a committee to help determine how employees want to be involved. Make sure to include representatives from each department within the company.
Get Your Leadership on Board - For service work to become a part of corporate culture it needs to be modeled from the top of the organizational chart. Be sure your executives are on board.
Status Meetings - Have regular check-ins to track progress including quarterly updates on volunteer activities, donations made, partnerships formed.
Make Decisions - Decide what causes you'll focus on and make sure they align with your brand. For example, do you want to work with kids, the homeless population, animal welfare or improving education?
Recruit software engineers to volunteer with robotics students with a sign up. View an Example
Corporate Involvement Ideas
Give Them Work Time - Provide paid time off for your employees to volunteer out in the community at their favorite nonprofit.
Matching Program - Consider a company-wide donation program where employees know the company will match what they raise for a cause that matters to them.
Offer Incentives - Create incentives to help promote a culture of service. You can have a company-wide competition for the most hours volunteered or the most money raised.
A Win, Win - In this type of incentive program, encourage your employees to serve by offering to make a monetary donation to an employee's favorite nonprofit after they serve a certain number of hours there.
Create a Specific Place - Carve out a spot on the website, social media, newsletter or a physical bulletin board where employees know they can get updates on the community involvement effort.
Share the Love - Use your company website or social media channels to spotlight a person or local business making a difference. Telling their story will show goodwill and, as a bonus, could drive traffic to your website.
National Organizations - Get involved through a national organization. The Salvation Army, Susan G. Komen Foundation and Boys and Girls Club are just a few examples.
Visit Events - Set up a booth at festivals or races, street fairs and farmers markets and give away items with your company logo on them.
Run Workshops - Gather your company's experts and create workshops for local small businesses and nonprofits in your area. Work with your managers to determine what kinds of workshops you can offer based on your team's expertise.
Coordinate a company service project with a sign up. View an Example
Community Partnership Ideas
Organize a Community Fair - Invite representatives from various nonprofits to come talk to your staff about what they do and what they need. Genius Tip: Create an online sign up to recruit and coordinate nonprofit representatives.
Join the Local Chamber of Commerce - The Chamber of Commerce can be a good way to stay on top of what's happening in the community and can help your company form strategic partnerships to benefit all.
Consider Sponsoring Community Events - Find events that are in line with your company's values and will help promote your brand.
Get Involved in Small Business Saturday - This nationwide event held the Saturday after Thanksgiving gets a lot of promotion on social media and can be a good way to get your name out there. If you're a big business, consider partnering with a small business for this special occasion.
Offer Free Services - Pro bono work and discounts go a long way for nonprofit organizations. Form a partnership and commit to offering a deal to the nonprofit.
Give Back - Donate a portion of your profits to serve a cause your company is passionate about. Consider adopting nonprofit partners to give to on a regular basis or have your employees volunteer at the same nonprofit your company is giving to. Generosity goes a long way!
Make Extra Space - If you have a large campus or extra meeting space, open it up to the community to host meetings or gatherings. Nonprofit boards often need a place to meet and it may add a new element of fun to your workspace to have groups visit.
Create a Scholarship - Consider starting a scholarship fund for a student who wants to pursue a career in your industry. Ask employees for help publicizing the opportunity.
Honor Those Who Serve - Brainstorm ideas to show appreciation to service personnel like police, firefighters, military and teachers. Or promote discounts on certain days like Teacher Appreciation Day or Veterans Day.
Fuel the Local Economy - Buy local whenever possible to support neighboring businesses.
Make a Unique Donation - Be on the lookout for a news item that has caught the attention of the community. For example, did a family lose everything in a fire? Businesses often have plenty of resources to assist in crises, especially if people are in need of the type of product your company creates.
Lessons Learned - Encourage qualified employees to teach a class at a community college. You don't have to be someone with a PhD to offer wisdom and powerful lessons to students.
Join a Parade - Most communities host several parades throughout the year. Build a float or plan to walk in the parade. Make sure your company name is prominently displayed.
Tour Guides - Offer community tours of your offices or facilities along with an oral history of your organization. You'd be surprised how many K-12 schools will make a field trip out of the experience.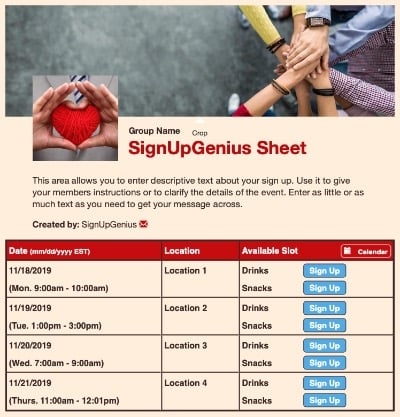 Play Ball - Businesses have been sponsoring sports teams — from youth leagues to professional sports — for decades. This tried-and-true concept can still be a great way to give back while spreading the word about your company. If you're sponsoring a youth team, up the ante by offering incentives for team wins or surprise them with post-game ice cream or pizza parties for the team and their parents.
Sponsor a Mural - This may be the artsy version of sponsoring a sports team. Many communities across the country are getting in on the popularity of murals — guiding locals and tourists on "mural walks."  Hire a local artist to do an attention-grabbing art piece and make sure to include your company name somewhere in the design.
Office Artwork - Hire local artists to design paintings or other pieces of art for your offices.
And the Winner Is - Hold a community-wide contest. It's just another way to get your name out there and offer something of value to the community.
Start an Internship - Create an internship program and work with local high schools and colleges to find the right talent.
Join Together - Partner with another business in your industry to help offer a local nonprofit even more benefits.
Board Members - Encourage employees to serve on nonprofit boards. This can help promote leadership within the company as well.
Shared Garden Space - Create a community garden and partner with as many local groups as possible to keep it going.
Support Education - Partner with a nearby elementary school and work to build relationships through regular activities. Some ideas: read to kids, send treats on the holidays, honor teachers with small gifts, host a school supply drive for them, etc.
Day of Service - Either pick one nonprofit where everyone can help or allow workers to choose their own organization to work with but select one day as the day everyone is encouraged to give back in the community.
Build a Home - Organize a Habitat for Humanity build for your staff. Not only is this a great way to give back that is tangible, this is also a great bonding experience. Give away matching t-shirts and make sure everyone knows they are excused from work that day so that they can participate.
Coat Drive - During the fall, host a coat drive. Encourage workers to get their friends and family involved to gather new or gently used coats.
Toy Drive - Over the holidays, host a toy drive. Reach out to a local domestic violence shelter, children's hospital or soup kitchen to see if they could use toy donations.
Mentorships - Big Brothers Big Sisters is an established community organization that fosters long-term relationships between adults and kids in the community and can be a great way for employees to make a difference.
Spread the Word - Let your current and future customers know the ways in which you're giving back by promoting it prominently on the company website.
Donate Branded School Supplies - Have notebook, pens and pencils designed with your logo and donate them to schools or afterschool programs in your area.
Donate Items - Time for new desk chairs or updated laptops? Donate the old ones to a school, library or nonprofit.
Create a Grant Program - Encourage area nonprofits to apply for your grant program. This is another way to get your company name out there while doing good. Recruit employees to serve on the grant committee to help decide the recipient.
On the Job Training - Volunteering can be a good way for your employees to gain new skills. If you have an employee who wants to learn about event planning, suggest they team up with a nonprofit to help plan an event. If you have someone who is interested in teaching, pair them up with a school where they can volunteer as a tutor.
Studies show even potential employees now seriously consider whether to work with a company based on the company's community involvement. That's just another reason to make sure you're making good on the promise to do good in your community.
Michelle Boudin is an investigative reporter for WCNC TV and a freelance writer.