50 of the Best Leadership Quotes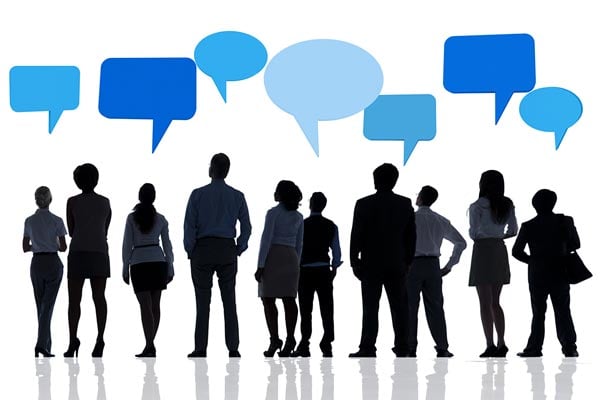 We all have moments when we need a dose of inspiration and leadership. Check out these quotes to help your friends, students, employees or volunteers take on the world. 
I know of no single formula for success. But over the years I have observed that some attributes of leadership are universal and are often about finding ways of encouraging people to combine their efforts, their talents, their insights, their enthusiasm and their inspiration to work together. - Queen Elizabeth II of Great Britain
I suppose leadership at one time meant muscles; but today it means getting along with people. - Mahatma Ghandi, leader of Indian independence movement
Innovation distinguishes between a leader and a follower. - Steve Jobs, Apple founder
Leaders aren't born, they are made. And they are made just like anything else, through hard work. - Vince Lombardi, NFL coach and executive
Surround yourself with only people who are going to lift you higher. - Oprah Winfrey, television talk show host and media entrepreneur
I learned to always take on things I'd never done before. Growth and comfort do not coexist. - Ginni Rometty, president and CEO of IBM
The secret to success is good leadership, and good leadership is all about making the lives of your team members or workers better. - Tony Dungy, NFL player, coach and television announcer
Leadership is a potent combination of character and strategy. But if you must be without one, be without the strategy. - Norman Schwarzkopf, U.S. Army general
We're here for a reason. I believe a bit of the reason is to throw little torches out to lead people through the dark. - Whoopi Goldberg, comedian and actress
Luck has nothing to do with it, because I have spent many, many hours, countless hours, on the court working for my one moment in time, not knowing when it would come. - Serena Williams, tennis champion
I think one of the keys to leadership is recognizing that everybody has gifts and talents. A good leader will learn how to harness those gifts toward the same goal. - Ben Carson, neurosurgeon and politician
I wouldn't ask anyone to do anything I wouldn't do myself. - Indra Nooyi, CEO of PepsiCo 
---
Train up leaders in your business with a leadership seminar sign up. SAMPLE
---
Until you're ready to look foolish, you'll never have the possibility of being great. - Cher, musician and businesswoman
Earn your leadership every day. - Michael Jordan, basketball great and NBA team owner
In order to cultivate a set of leaders with legitimacy in the eyes of the citizenry, it is necessary that the path to leadership be visibly open to talented and qualified individuals of every race and ethnicity. - Sandra Day O'Connor, former U.S. Supreme Court justice
I raise up my voice — not so I can shout, but so that those without a voice can be heard. - Malala Yousafzai, Nobel Prize laureate and advocate for women's education
The best executive is the one who has sense enough to pick good men to do what he wants done, and self-restraint to keep from meddling with them while they do it. - Theodore Roosevelt, 26th President of the United States
Don't follow the crowd, let the crowd follow you. - Margaret Thatcher, British Prime Minister (1979-1990)
The greatest leader is not necessarily the one who does the greatest things. He is the one that gets the people to do the greatest things. - Ronald Reagan, 40th President of the United States
To handle yourself, use your head. To handle others, use your heart. - Eleanor Roosevelt, former First Lady, diplomat and activist
Whatever you are, be a good one. - Abraham Lincoln, 16th President of the United States
I feel that the best companies are started not because the founder wanted a company but because the founder wanted to change the world. - Mark Zuckerberg, Facebook founder
To be one, to be united is a great thing. But to respect the right to be different is maybe even greater. - Bono, musician
I just love bossy women. I could be around them all day. To me, bossy is not a pejorative term at all. It means somebody's passionate and engaged and ambitious and doesn't mind leading. - Amy Poehler, actress and comedian
I can't change the direction of the wind but I can adjust my sails to always reach my destination. - Jimmy Dean, musician and businessman
God measures people by the small dimensions of humility and not by the bigness of their achievements or the size of their capabilities. - Billy Graham, Christian evangelist and minister
---
Recruit leaders for your church ministries with an online sign up. SAMPLE
---
Don't find fault, find a remedy. - Henry Ford, founder of Ford Motor Company
I believe in a quiet, strong and grounded leadership. I think some of the best leaders are those whose work is widely known and respected but who, themselves, are relatively unknown. - Rachael Chong, founder and CEO of Catchafire
I've learned that people will forget what you said, people will forget what you did, but people will never forget how you made them feel. - Maya Angelou, author
To lead people, walk behind them, - Lao Tzu, philosopher
Leadership and learning are indispensable to each other. - John F. Kennedy, 35th President of the United States
Outstanding leaders go out of their way to boost the self-esteem of their personnel. If people believe in themselves, it's amazing what they can accomplish. - Sam Walton, Walmart founder
The question isn't who's going to let me; it's who is going to stop me. - Ayn Rand, novelist and philosopher
The way to achieve your own success is to be willing to help somebody else get it first. - Iyanla Vanzant, motivational speaker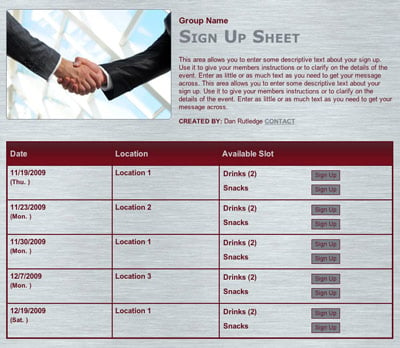 The most effective way to do it, is to do it. - Amelia Earhart, aviation pioneer
I don't go by the rule book. I lead from the heart, not the head. - Diana Spencer, princess of Wales
True leadership stems from individuality that is honestly and sometimes imperfectly expressed ... Leaders should strive for authenticity over perfection. - Sheryl Sandberg, Facebook COO and founder of the Lean In Foundation
Take criticism seriously, but not personally. If there is truth or merit in the criticism, try to learn from it. Otherwise, let it roll right off you. - Hillary Clinton, former presidential candidate, U.S. Senator and Secretary of State
Ironically in a changing world, playing it safe is one of the riskiest things you can do. - Reid Hoffman, LinkedIn co-founder
Many of life's failures are people who did not realize how close they were to success when they gave up. - Thomas Edison, inventor
When you've worked hard, and done well, and walked through that doorway of opportunity, you do not slam it shut behind you. You reach back, and you give other folks the same chances that helped you succeed. - Michelle Obama, lawyer and former First Lady of the United States
To have long-term success as a coach or in any position of leadership, you have to be obsessed in some way. - Pat Riley, former NBA player and coach
---
Coordinate sports leadership training with an online sign up. SAMPLE
---
Dignity does not consist in possessing honors, but in deserving them. - Aristotle, ancient Greek philosopher
A leader takes people where they want to go. A great leader takes people where they don't necessarily want to go, but ought to be. - Rosalynn Carter, mental health advocate and former First Lady of the United States
It is better to lead from behind and to put others in front, especially when you celebrate victory when nice things occur. You take the front line when there is danger. Then people will appreciate your leadership. - Nelson Mandela, anti-apartheid revolutionary and President of South Africa (1994-1999)
I do not try to dance better than anyone else. I only try to dance better than myself. - Ariana Huffington, author and businesswoman
A man who wants to lead the orchestra must turn his back on the crowd. - Max Lucado, author and pastor
There will be blind alleys and one-night wonders and soul-crushing jobs and wake-up calls and crises of confidence and moments of transcendence when you are walking down the street, and someone will thank you for telling your story because it resonated with their own. - Lin-Manuel Miranda, composer, playwright, actor and singer
If your actions create a legacy that inspires others to dream more, learn more, do more and become more, then, you are an excellent leader. - Dolly Parton, musician and businesswoman
It is a curious thing, Harry, but perhaps those who are best suited to power are those who have never sought it. Those who, like you, have leadership thrust upon them, and take up the mantle because they must, and find to their own surprise that they wear it well. - J.K. Rowling, author, in Harry Potter and the Deathly Hallows
Whether you have been chosen for a highly visible leadership position or are grinding away under someone else's leadership, we can all learn something from what these leaders have to say. No matter our position, when we take on an attitude of courage and humility, we can empower others with our success. 
Michelle Boudin is a reporter at NBC Charlotte and a freelance writer.