Planning a social event or sporting activity is no new concept to college-aged students. But when a clever and caring group of Texas-based students sought to use the power of socializing and event planning to make a difference in the lives of young children, a GENIUS idea was born.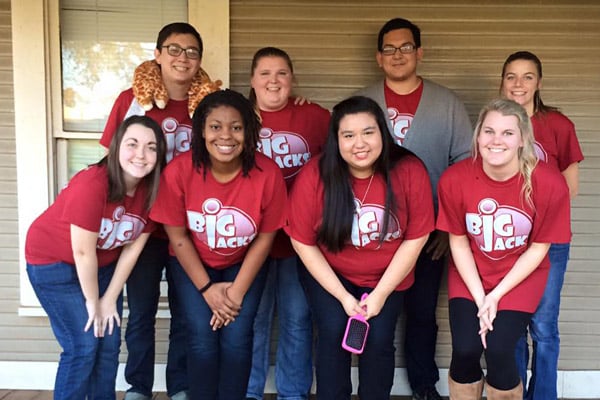 Members of the Big Jacks mentoring group at Stephen F. Austin State University are on a mission to provide at-risk kids in the community with a sense of belonging and hope for their future. Each mentor commits to weekly meet-ups and monthly events, where he or she connects with a child in the Nacogdoches Independent School District. 
"To us, mentoring is not just showing them 'the ropes,' but rather, guiding them through their lives and answering the many questions they have — whether its homework, the abstract or emotionally," says Vicente Sanchez, the group's secretary. 
Big Jacks hosts events throughout the year where they pair "Big Jacks" — the college students — with "Little Jacks" — younger children. (If you're wondering where the group's name comes from, it's after the Texas school's mascot, the Lumberjacks.)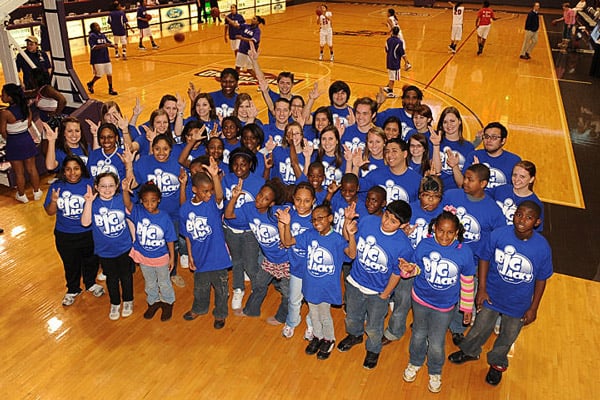 Recent events include a basketball outing at the school's gym, and the Big Jacks try to integrate outdoor activities that get kids moving when possible.
"With more than 100 active members in our organization and nearly all of them paired with Little Jacks, you can see how amazing SignUpGenius is for us," Sanchez says. "It's simplicity, practicality and efficiency is what constantly has us coming back. Using SignUpGenius has allowed us more time to focus on other tasks rather than trying to facilitate scheduling and other factors related to hosting events."
SignUpGenius helps busy college students coordinate schedules easily, he says. "People can easily edit their time preferences without anyone needing to be there or without having to schedule a meeting for sign ups, and that's absolutely amazing." 
Thanks to the Big Jacks for making a difference in the lives of children. That's genius!