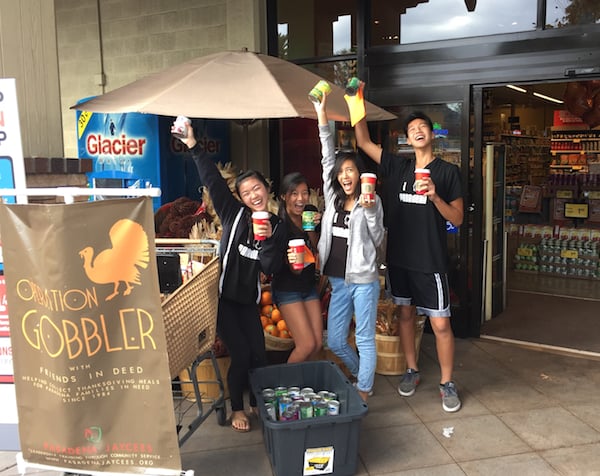 The Pasadena Jaycees are experts at bringing holiday cheer. Whether it's providing Thanksgiving dinner or dressing up as Santa and Mrs. Claus on Christmas Eve to deliver presents, the Jaycees give back in a big way to their California community. 
The group's largest project, Operation Santa, began in 1934, and volunteers collect and deliver toys to hundreds of children who write letters to the man in red throughout the season.  
More than 100 volunteers meet throughout December to read letters and map out Santa's route for Christmas Eve. Ultimately, about 60 teams each travel to five to 10 homes for the special deliveries.  
That project comes right after the Jaycees' Operation Gobbler Thanksgiving food drive. This year volunteers collected, sorted and distributed hundreds of canned goods and food items for Thanksgiving meals to more than 300 local families.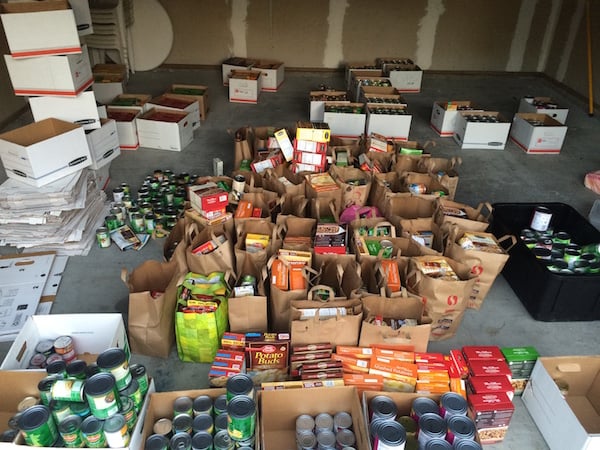 The Jaycees use SignUpGenius to organize their volunteer projects, freeing them up to collect more items and spend less time on administrative tasks. Operation Gobbler chairwoman Sara Kaliounji says the commenting function has proved particularly useful in case volunteers know they'll be running late for their shift. 
"It's very, very useful. We don't need papers any more. Everything is online, and we know who's coming," Kaliounji says. "Everything is clear. Everything is organized. If the slot is empty, we ask them to fill it." 
The group manned stations outside Pasadena grocery stores for its Operation Gobbler project, collecting food and monetary donations for several weeks leading up to Thanksgiving. "We want everyone to enjoy their holidays," Kaliounji says. "It's not fair for some people not to have access to joy and a meal. It's a service for our community." 
SignUpGenius thanks the Pasadena Jaycees for making a difference in their community this holiday season. That's genius!