Missouri School District Coordinates Innovation Summit with SignUpGenius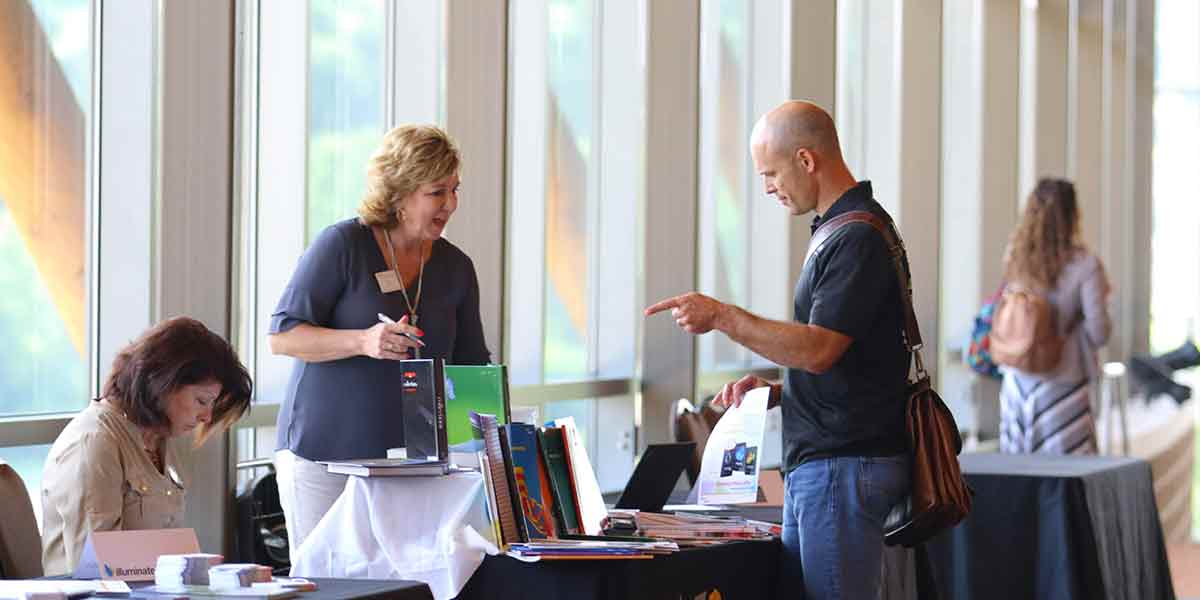 The Greater Ozarks Cooperating School District in Missouri embraces the idea of strength in numbers. The group of 53 school districts joins together to share resources and maximize educational opportunities for more than 105,000 students across the Ozarks. 
The district's annual Innovation Summit brings educators together to learn about the latest ideas, tools and resources to power their classrooms. 
Michelle Brenner, co-coordinator for the summit and director of digital learning and accountability for the Branson School District, uses SignUpGenius to plan the technology conference for her own district and the larger Innovation Summit. 
"We can limit the number of people in sessions and run reports, email straight from the system and keep it all organized," Brenner says. "We are very pleased with SignUpGenius." 
She also appreciates that attendees can switch sessions to suit their interests or edit their registration. 
"I like that the system automatically sends an email reminder a certain amount of days before the event and the ability to customize our own theme is helpful too," Brenner says. 
SignUpGenius is honored to help the Greater Ozarks Cooperating School District plan an event that inspires their genius teachers!