Blog
/
Inspiration
/ Baltimore Art Gallery Simplifies Scheduling with SignUpGenius
Baltimore Art Gallery Simplifies Scheduling with SignUpGenius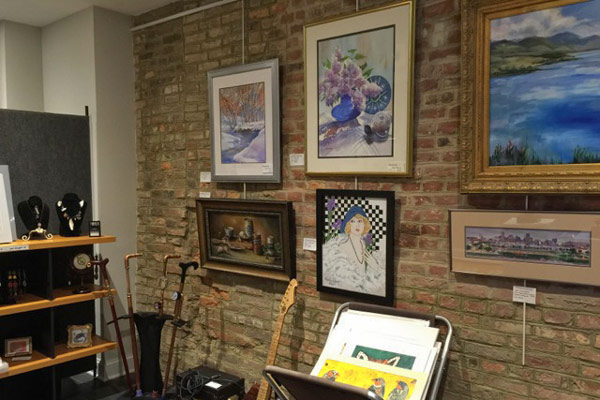 The Fells Point Art Gallery in Baltimore prides itself in connecting artists with visitors and tourists to the waterfront area. "We have had some amazing conversations over the years, a marriage proposal and a movie filmed in the gallery," says gallery President Pat Baker. 
The 36 year-old co-op space relies on a "sitting" schedule where artist members open the gallery for business once a month. "I think what our visitors like the most about our gallery is that whoever is working that day is one of the artists," she says. When Baker began coordinating the sitting schedule several years ago she found it was a cumbersome manual process. 
"When I found out about SignUpGenius, I was so excited! Finally we could have the schedule accessible online, both to view and to sign up for sitting," Baker says. "Using SignUpGenius cut the time in half that I had to spend monitoring sitting dates to make sure we were open and that members were sitting when they were supposed to."    
When the gallery decided to convert from handwritten labels to printed ones for the artwork on display, Baker also turned to SignUpGenius, asking artists to input the necessary information into the online system. She'll then download the data into a file to print for labeling.   
"We have a record of what is on display for each artist each month, which has actually helped sell work when a customer asks about a piece they saw hanging months ago," Baker says. 
Thanks to the Fells Point Art Gallery for bringing creativity to their community. That's genius!