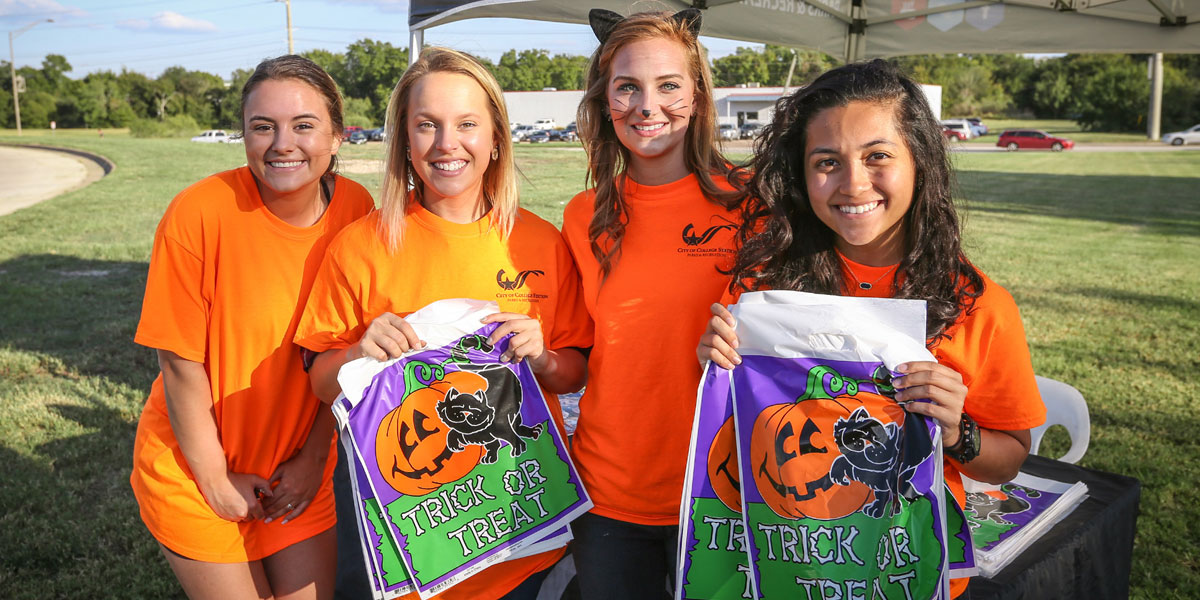 For the City of College Station's Parks and Recreation Department, their motto "We provide good things in life," isn't just a saying — it's a promise.
By offering a variety of educational, recreational and leisure activities for all ages with the help of volunteers, the Parks Department can fulfill their promise.
"The city has a great base of volunteers with College Station being the home of Texas A&M University," marketing assistant Hallie Hutchins says. "Using this program, we are able to recruit, communicate and most importantly organize volunteers for the various events that we provide free of charge to our community."
The Parks Department uses SignUpGenius to gather and organize volunteers for large events that include over 300 volunteers and attract over 22,000 people.
By purchasing a premium subscription, the Parks & Rec Department has been able to use advanced tools to more efficiently cover their responsibilities surrounding events.
"The stats and reports are always a go-to," Hutchins says. "Before an event, I am able to transfer all volunteer information into an Excel spreadsheet, which I am able to print a hard copy of to take with me to the event site. Also, the reminder emails are great! SignUpGenius automatically sends an email to volunteers a couple days before the event — one less thing that I have to do during event week."
With these genius tools at their fingertips, College Station's Parks & Rec Department can spend more time working to provide various events for the community.
"Using SignUpGenius to recruit, schedule and keep track of hundreds of volunteers for each community event can be a task, but SignUpGenius helps make it stress-free," Hutchins says. "It keeps everyone involved on the same page with current information and details. Thank you for making my job easier!"
SignUpGenius is happy to support the mission of College Station's Parks & Rec Department. Providing good things in life, one sign up at a time!