SignUpGenius Helps Register More Than 500 Teachers for STEM Conference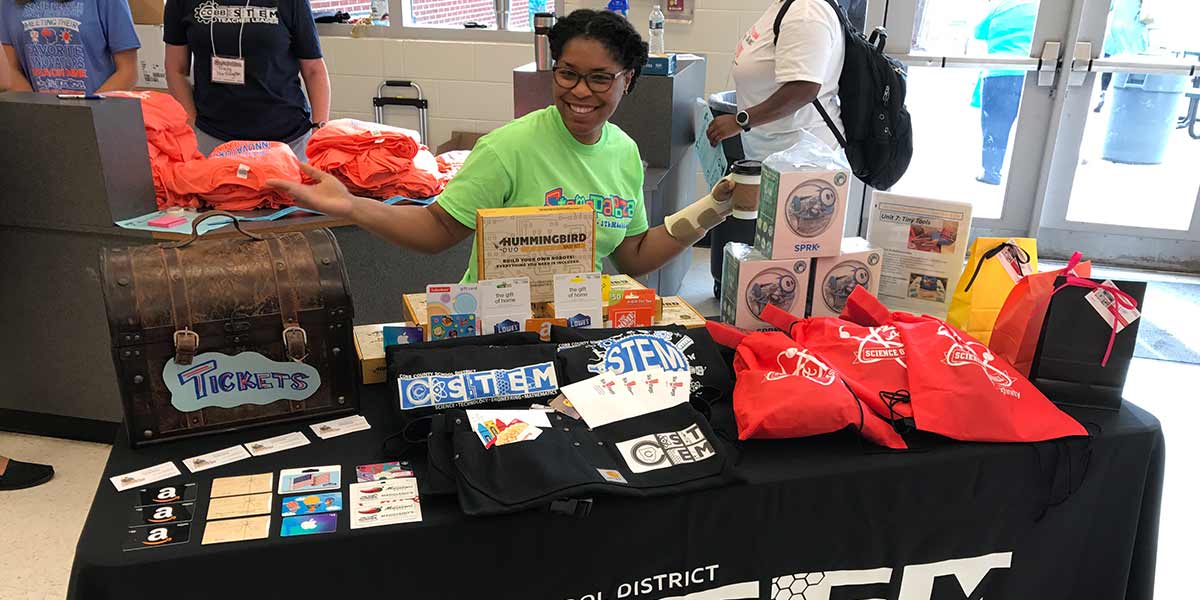 Registering hundreds of participants for Cobb STEM's annual STEMapalooza conference has been a breeze with SignUpGenius.
Membership and Marketing Director Ann Farran needed a simple system that could manage registration each summer, and she found immediate success with SignUpGenius' easy-to-use interface.
"I've used SignUpGenius for years, and it is very user-friendly," Farran says. "I've used it for all types of events, large and small, and it's easy to edit and update as needed."
The Atlanta area organization's STEMapalooza conference gives more than 500 teachers the chance to learn about STEM leadership, resources and tools, allowing them to teach students about science, technology, engineering and math effectively.
One of Farran's favorite features is the ability to download a CSV file with participant contact information or access the information easily online from her SignUpGenius account.
"Our teachers were able to quickly and easily sign up to attend the conference. They could see names of other teachers attending, which helped build excitement as the event approached," Farran says. "We were also able to send updates about the conference via email, and it worked great!"
SignUpGenius is proud to help teachers equip students with the skills needed to succeed in a high-tech world. That's genius!