User Spotlight: Air Ambulance Service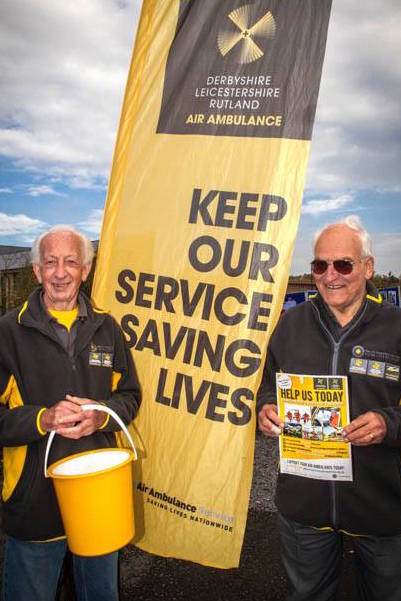 The Air Ambulance Service in Derbyshire, UK, is helping others in a BIG way. This charity group completes an average of three life-changing rescue missions each day by flying critical care paramedics, trauma doctors, and pilots by helicopter to treat medical emergencies.
We took a moment to speak with Collette Richardson, Fundraising Coordinator at Air Ambulance, to hear about the organization and how they are using SignUpGenius to organize their volunteer and fundraising efforts. She shares:
"Without the help of volunteers, we simply wouldn't be able to carry out the lifesaving missions we do.
We've been able to use SignUpGenius to allocate our registered volunteers to two hour collection slots across each of our four main counties and also to promote our unique micro-volunteering opportunities. The charity receives no government funding and we rely entirely on donations to raise the £1,700 we need for each rescue mission. We are hoping that with the help of SignUpGenius we will be able to raise in excess of £50,000 during Air Ambulance week this coming September.
 
SignUpGenius has given us the opportunity to work well together as a fundraising team, so all our practices are the same although we manage different areas. It means volunteers across the counties know exactly what to expect and can participate easily in volunteering opportunities."
We never have to go far to hear these types of inspiring stories from our users, because they are happening all over the world. Have your own story about how SignUpGenius is helping your group? Share it with us today!