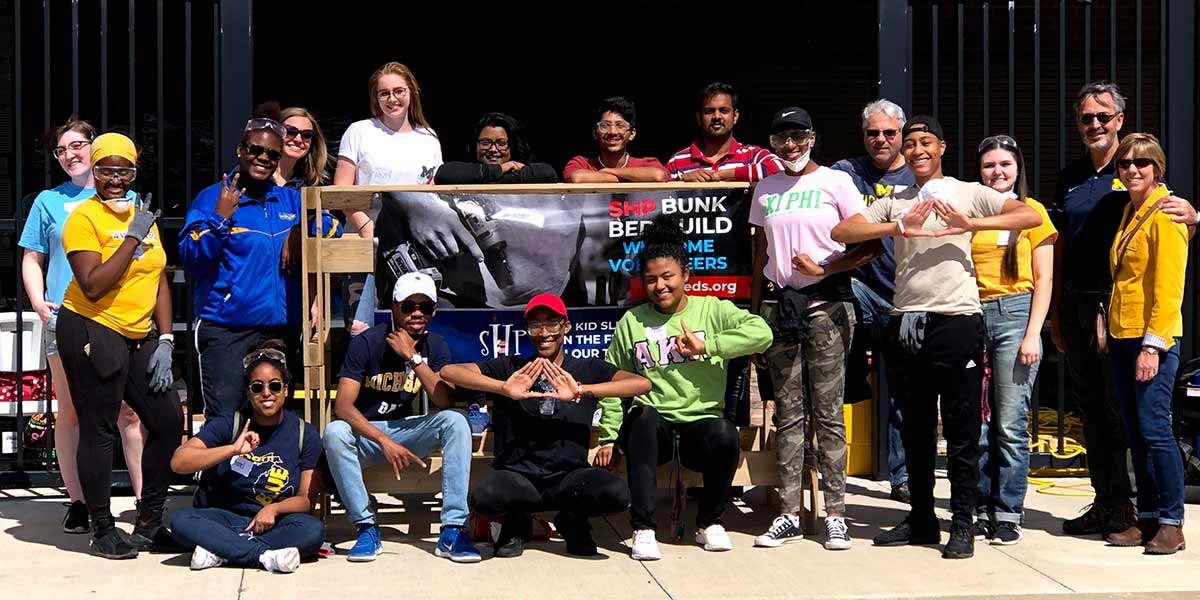 The team at Sleep in Heavenly Peace believes all children deserve a safe, comfortable place to lay their heads. The nonprofit is powered by volunteers dedicated to building, assembling and delivering top-notch bunk beds to children and families in need across the United States.
Wendell Gramlich founded the organization's chapter in Western Wayne County, Michigan. The group has built and delivered more than 200 beds to children in need in the Detroit area.
Gramlich uses SignUpGenius to recruit volunteers to build and deliver beds at their events. He appreciates how the tool makes it easy to manage volunteers without having to use a complicated system, so the team can focus on their world-changing mission.
"Our mission is 'No Kid Sleeps on the Floor in My Town,' says Gramlich. "At our bunk bed build events, we take raw lumber and cut, sand, drill, screw, stain and brand wood to turn it into a ready to assemble bunk bed. Without our volunteers, we would not be able to do our greatness of providing beds to kids that are sleeping on the floor."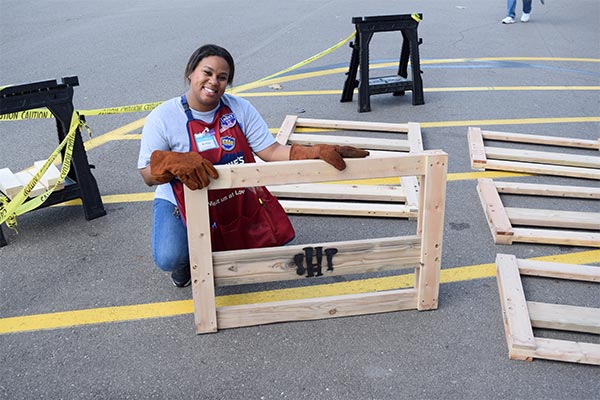 Gramlich counts on SignUpGenius to keep volunteers updated on their latest events and opportunities. He appreciates that he can keep a separate database for each event or merge participant lists together with the tool.
"I recommend setting up an event to recruit more people to your database, so you can reach more people when having events," Gramlich says.
He also appreciates the ability to send out individual messages for each event to volunteers, so they stay up-to-date on volunteer opportunities.
Sleep in Heavenly Peace brings sweet dreams to kids with safe, cozy beds. We're honored to help the group organize volunteers to join the fight against child bedlessness.