Volunteers Team Up and Use SignUpGenius to Save the Chimps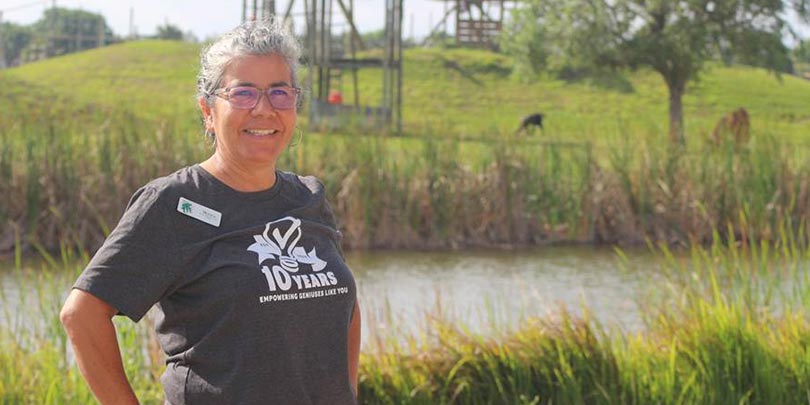 Save the Chimps offers a safe haven for chimpanzees rescued from research laboratories and retired from the entertainment industry and pet trade. The Florida nonprofit's mission is to provide sanctuary and exemplary care to chimpanzees in need.
Monica Naranjo, Manager of Volunteer & Outreach at Save the Chimps, uses SignUpGenius to coordinate their volunteers and events. The group counts on 95 volunteers to help with everything from preparing food and laundry duty to writing chimpanzee biographies and cleaning their houses. They also use SignUpGenius to request volunteers for their signature Member Day and Chimpathon 16K events.
"SignUpGenius is such a wonderfully easy and user-friendly program for both the administrator and more importantly the user (i.e. volunteers)," says Naranjo. "We migrated to a very expensive scheduling program a few years back and it was the opposite of SignUpGenius; it was really complicated and not intuitive at all. One of my best days here was when I was advised that we could go back to SignUpGenius!"
The Save the Chimps team appreciates the ability to review the volunteer schedule at a quick glance on SignUpGenius and see who has signed up to help with a specific task. Some volunteers have built new friendships with their fellow volunteers and like to work on projects together. Their team also finds the option to include a message with their sign up helpful.
Naranjo shares that even volunteers who have issues with technology are able to sign up easily with SignUpGenius. Their volunteers often use the SignUpGenius mobile app, making it convenient for them to sign up on their smartphones.
"I would encourage any organization, regardless if they're just starting up or have been established for a while, to check out SignUpGenius," says Naranjo. "The value and ease of use truly exceed the cost of subscribing and if you care about your volunteers, make signing up to help as easy as possible — SignUpGenius does that!"
We're wild about Save the Chimps' work taking great care of these amazing animals. Their volunteers show how groups can accomplish great things together!